In this day and age, it's easy to get pretty much any service you need. And a giant company like Walmart provides a long list of services to ensure you can get whatever you want from a nearby store. One of the services is cashing checks, which you can do at a Walmart MoneyCenter as long as you pay a set fee.
Although you can cash a check, you can't get a cashier's check at Walmart. That's because it is not a bank or credit union which has the authorization to give those financial services. You'll need to go to your bank if you want one.
Why Can't I Get a Cashier's Check at Walmart?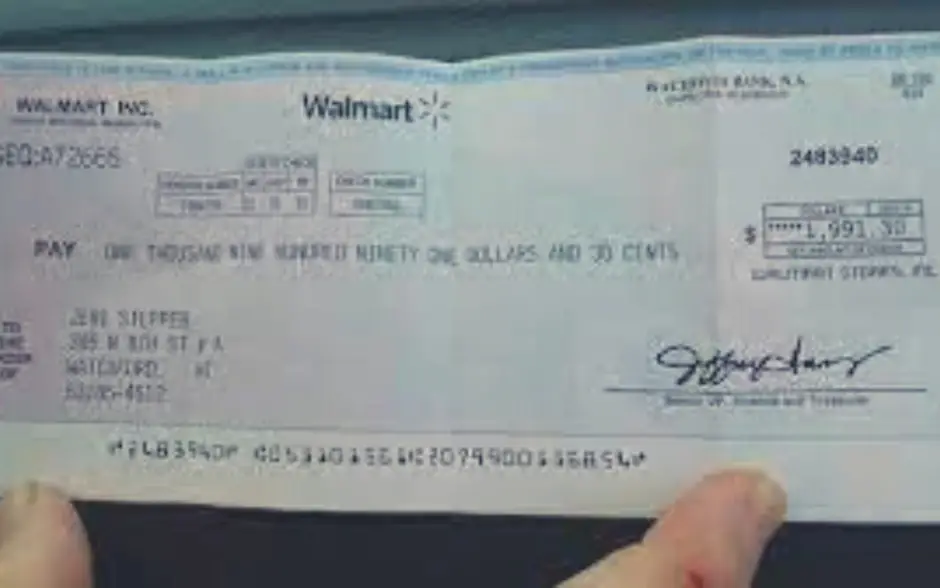 Cashier's checks differ from certified ones because they're issued in the bank or credit union's name. So, other companies do not have the authority to provide them.
When you apply for a cashier's check, you transfer money from your account to the bank's. Hence, the check is issued with their watermark and employee signatures, ensuring they have higher security.
Since these checks are usually used for larger transactions like buying land or vehicles, a retail chain like Walmart cannot provide them.
Cashier checks are more reliable because the payee doesn't have to worry about bouncing or being counterfeit. Since it has no upper money limit, allowing organisations other than those specialised for this work would be dangerous.
On the other hand, Walmart does provide several other financial services, including money orders, at their MoneyCenters. If your payment is for rent, you can easily get a money order from any branch.
Remember that to get a cashier's check, you'll need to visit a bank, credit union, or go online. They're not available at other establishments, Walmart or otherwise.
What Services Does Walmart MoneyCenter Provide?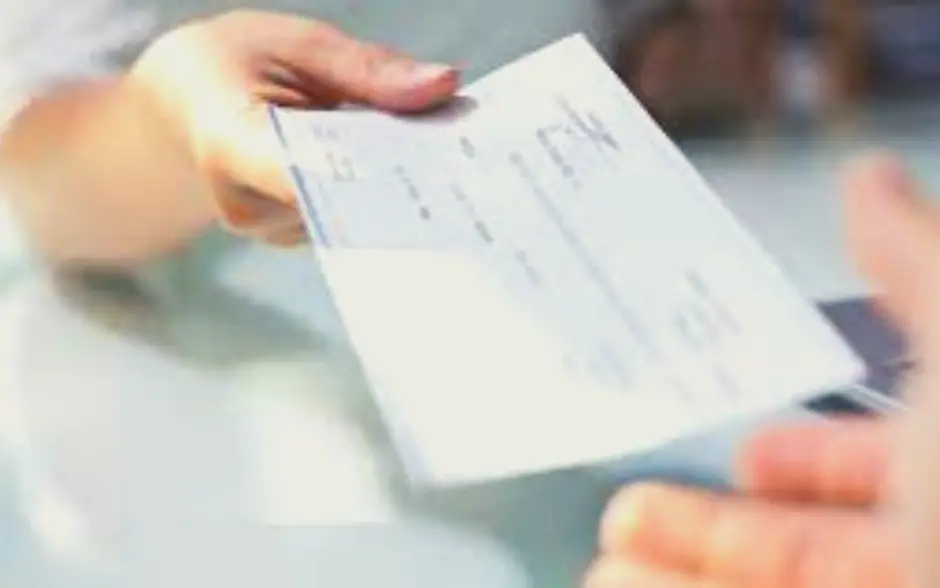 You'll get many financial services from Walmart MoneyCenter, including credit cards, money orders, check printing, and bill pay. While cashier's checks aren't available, people use money orders as an alternative for less important transactions.
The MoneyCenter was established to ease customers' access to specific transactions. Although banks are commonplace, Walmart is the world's second-largest retailer with over 5,300 stores in the USA, so most people have one in their neighbourhood.
Even without a debit card, you can quickly cash checks at any Walmart, even if they don't have a separate MoneyCenter established. This category includes government checks or payrolls.
You need to pay a small fee for this, though. For checks up to $1000, the cost is 43. For those ranging from $1000 to $5000, it's $8. They also provide Go2Bank and Bluebird cards.
If you don't have a bank, you can also go for a Walmart MoneyCard, which has a rewards program; 3% at Walmart.com, 2% at their gas stations, and 1$ at their stores.
They also have services to let you pay your bills, along with Walmart 2 Walmart and MoneyGram money transfers. They even have tax preparation services.
Is a Cashier's Check Better than a Money Order?
Depending on your needs, a money order might be better since you can also get it at Walmart.
As mentioned, cashier's checks can only be issued by banks or credit unions. On the other hand, you'll be able to get a money order almost anywhere.
A money order is available at the US Postal service, drug stores, convenience stores, grocery stores, and check-cashing companies. They're much more readily available in case you need them quickly.
You can buy a money order with a debit card, cash, or traveller's checks. You'll give the money upfront, pay a small fee, usually less than $1 to $5, and get your order.
They're also easily replaced. While lost cashier's checks require you to buy an indemnity bond from an insurance company and have you wait 30-90 days, just a receipt is enough to replace a money order.
The main question is when to use each. For bigger payments like buying real estate, it's often a condition to pay using a cashier's check. But if it's a smaller payment like rent, it's much better to go to your nearest Walmart.
Remember that Walmart employees can't cash out money orders for you.
For customers, you can only buy $1000 worth of money orders in a day and up to $5000 per month. Anyone can get as many as they need over the month if it doesn't exceed the set amount but can't buy more than five at once.
Should I Go To Walmart MoneyCenter?
While Walmart MoneyCenter provides good services, having a bank account is best. People who don't have bank accounts often use Walmart to pay their bills or cash their paychecks, but Walmart is still a retailer, not a bank.
Their services certainly aren't costly, but options are still limited. You can't have a savings account or get money from ATMs since the MoneyCenter is simply a way to make things easier for customers who visit the retail chain's stores.
A bank account is advisable, even if you continue using Walmart services. At the same time, you can still buy money orders from certain transactions.
FAQs
Can I Buy a Cashier's Check From a Grocery Store?
No, you can't get a cashier's check from any grocery store, including places like Walmart. As mentioned, these checks are only issued by authorised companies. However, there are many other options for smaller transactions.
The best alternative to a cashier's check is a money order. Since those are available at postal services, drug stores, and convenience stores, they're much more accessible. You can get one easily at Walmart. It's because you pay their value upfront for a small fee.
How Much Does it Cost for a Cashier's Check?
Depending on your bank, it can take around $10 to $15. This fee can be given up under certain circumstances.
For example, the Bank of America usually charges $15 for cashier's checks. However, the fee can be waived for those who meet certain balance requirements. Premium account holders also often don't have to pay as one of the perks.
If it's not a large transaction, it's best to go for a money order since it provides security and is more readily available.
What is the Maximum Amount of Money for a Cashier's Check?
There is no upper limit. A cashier's check can be worth as much as you want it. It's much safer than a certified check since the bank can guarantee you have the money.
That's because you'll transfer the payable amount from your account to the bank's when you apply for a cashier's check. It's much less likely to be counterfeit, and the bank already has the money, so there's no need for a set amount.
Are Cashier's Checks Cashed Easily?
Cashier's checks aren't available at Walmart because they are a high-security means of transferring money. Since the money is to be taken from the bank's accounts, it's easily cashed.
You'd have to wait for a few days while the bank checks the payer's accounts in the case of a regular check. But you can usually get your money just one business day after cashing a cashier's check because the money was transferred to the bank in advance.
How Can I Get a Cashier's Check After Hours?
Yes, you can apply for a cashier's check after hours if you do it online. If you cannot get time off or need to apply for it in an emergency, then the easiest way to do it is to go online.
However, remember that you'll probably need to wait longer for confirmation than if you'd gone in person. It's always best to arrange your documents and visit the nearest bank branch for a cashier's check.
We hope this article answered any questions you had about cashier's checks!