In the networking world, online banking is getting firm daily. Every bank is trying to serve the customers with an improved interface and smoother digital experience, and so is Chase Bank.
Chase Bank is an American national bank with headquarters in New York City that incorporates the latest technology to serve the customers' queries in real-time.
The bank constitutes the consumer and commercial banking subsidiary of multinational banking and financial services.
There are numerous transactions that customers can do with a Chase Bank Account, one of which is Direct Deposits. Depending on their unique schedules and plans, every bank has different times for direct deposits.
However, Chase Bank usually posts direct deposits in customers' accounts between 3 am and 5 am the following business day after the employer's bank initiates the Deposit. Moreover, variation may occur based on your account type and the transaction's processing method.
This article has summed up the information about Chase Bank's direct deposit services; if you have any queries regarding it, jump into it.
What Time Do Direct Deposits Hit My Chase Account?
Direct Deposit is a quick and electronic way of depositing and receiving cash or any payment.
Having a Chase Bank Account will allow you to receive money from your employer, government agencies, and organizations without visiting the bank.
You can also obtain your wages, pensions, reimbursements, interest payments, and any funds that belong to you, although there are several other ways to use direct Deposit.
Before direct Deposit, payees had to go to the bank to cash their paycheck, receive their pensions, and for other funds. However, the payer can initiate an electronic payment to deposit directly into the payee's bank account.
At the same time, real bank instruments, like paper check deposits, took two to five days for clearance. In direct Deposit, the payee does not have to wait long to receive their payment.
What Requires For Direct Deposit And How Does It Work?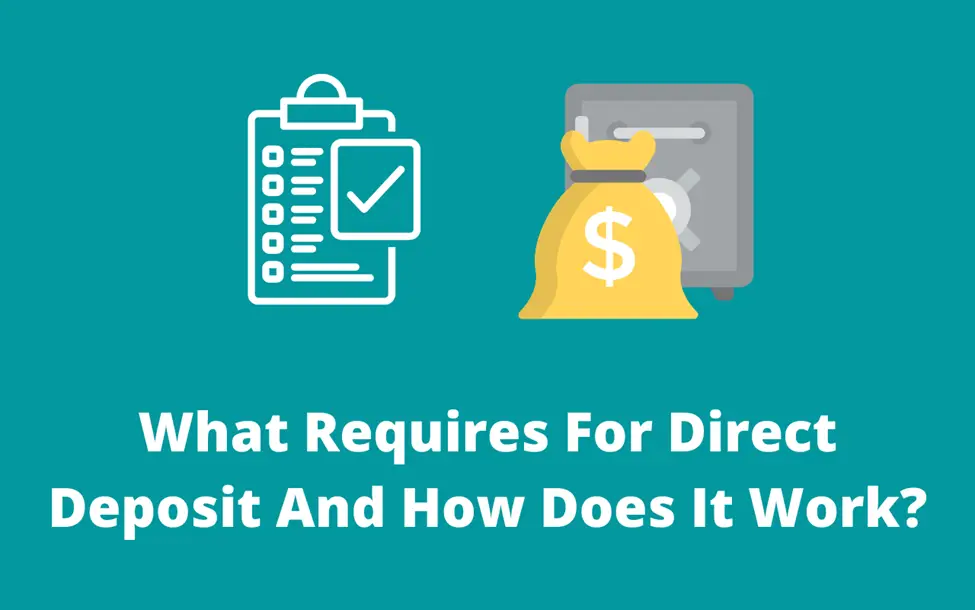 Direct Deposit is the best for the customers handling their business on the large scale as well as small scale; the time is a most significant factor for businesses that's why they use the Direct Deposit for the payroll and giving wages to employees.
All they need for the direct Deposit is the employer's bank account, or they can use the business Chase Bank Account and the bank account of all your employees or the individual you want to pay.
In the world of Business, Direct deposits make a good place as it is an easier method of money transferring from bank to bank.
Direct Deposit Methods:
There are two ways of Direct Deposits:
If customers want to transfer the money, they can make Direct Deposit from the bank.
You can deposit cheques in the payee's account.
Both methods are reliable and secure for both payers and payees. Direct Deposit of cash from a mobile or through a bank branch is the fastest and quick way of transferring, but in the case of a cheque deposit, it will take time of 1 or 2 days to be precise because it needs a specific process of clearing.
When you, as payers, initiate direct deposits from your bank during the business day, your bank will direct it towards the Automatic Clearing House.
Automatic Clearing House (ACH) is an electronic money transfer institute that transfers payments across banks. When the ACH receives the direct deposit order, it will proceed to the payee's bank.
The bank will then credit the payee's account as the payee's account will credit your account will debit. And the payees will receive the notification of receiving the amount; this process may take one or two business days.
Some banks have a direct deposit fee, but it depends on the types of transactions and the bank towards which you send deposits.
Most banks charge a monthly fee for direct deposits; the fee structure revolves around the business type and per-day transaction number.
Suppose you are using the Direct Deposit for salary and wages. In that case, the deposit fee depends upon the software you are using for it because some of the software does the Direct Deposit with no additional service charges.
What Other Services Does Chase Bank Offer?
There are numerous other services Chase Bank is offering to its customers; let's have a look at them:
Savings Accounts
Opening a savings account through Chase bank is easy. When you have a savings account in Chase Bank, customers can earn interest at the best rates and may enjoy the online and mobile banking services.
Credit Card/ Debit Card
Once you have the Chase Bank Account, you can have a Credit card/Debit card. You can choose a suitable credit card that can make your life easier. Chase Bank can help you to select the credit card that matches your lifestyle.
Mortgages
You can also get the different types of a mortgage from Chase Bank, like Low down payment mortgage, refinance your home mortgage, or jumbo mortgage at the best rates.
Auto Loan
Chase Auto is here to help you get the right car by applying for auto financing for a new or used car. Customers can pick the payment method according to their convenience.
Benefits Of Direct Deposits Through Chase Bank
Direct Deposits have many benefits; this is the reason many employers and government agencies use them:
Reduce Bank instruments like cheques, bank drafts, and pay orders.
The transaction will be done online, so you do not have to travel to the bank.
Once the money is transferred, the customer will receive a notification on the mobile.
You can access your deposits immediately.
Online money transfer is just one click away, which has reduced the risk of loss and theft.
It is the easiest way to overcome fraud and theft.
You can receive your direct Deposit any time or every time free of cost; the bank will not generate any fee.
Direct Deposits Times For Chase Bank Vs. Other Major Banks
Here's a comparison table showing the direct deposit times of Chase Bank and some other major banks.
How Can You Set Up Chase Direct Deposit On Your Mobile?
Chase Mobile App is easy to use and offers security with encrypted technology. Firstly get the app on your mobile and sign in with your account details.
Frequently Ask Questions
You can jump into our FAQs section if you have more queries about Chase Bank Direct Deposit.
What Time Does Chase Direct Deposit Hit?
Chase Bank usually hits the direct deposits in customers' accounts between 3 am to 5 am on the following business day after it commences from the payer account. You can use Chase customer services for more details about your direct deposits.
How To See Pending Deposits In Chase?
If you got the intimation from your employer regarding direct Deposit and didn't get it yet in your account, so you can check it in Chase Mobile App by clicking on the option "Payment" you will have the list of all transactions, including pending payment, then you can check the exact date of receiving your deposits in the account.
What Is the Chase Direct Deposit Limit?
Since you are using your Chase Mobile App for deposits, the limit will be $10,000 or $25,000 per day for 30 days of a month. If you use a check scanner, the limit will be $ 250,000 or $500,000.
Do Chase Deposits Come Early?
Chase Bank does not offer early deposits, but sometimes deposits may be available after one business day.
Direct Deposit is not controlled by Chase bank; it totally depends upon when your employer will send it.
Do Chase Deposits on Holidays?
Since Chase bank does not make any transactions on holidays, it will be deposited on the last business day before the holiday. No direct deposits will proceed during the weekends and other federal Holidays.
Our Summary
The direct account is an automatic and straightforward way of depositing; it doesn't involve physical and paper checks.
Since the deposits are made electronically, customers do not need to be worried about going to the bank or losing a paycheck. Typically bank deposits to customer accounts between 3 am to 5 am on business days, but it also depends on account type and the payment process.
If, in any case, the Chase Bank deposit is late, the reason could be slow processing of the payroll department, or perhaps you have not set up a deposit appropriately. Taking the updates from the bank can get you back.