A Savings Account is a smart way to save your money for a particular purpose. Every bank in the world offers this type of account to facilitate you in achieving your goal of buying something from your savings.
The banks protect your money and offer you interest or profit. But most of them have below-par customer services and hidden charges that cause extreme frustration.
So, to save your savings, it is critical to choose the best bank with top-notch savings account services. In search of this, people hear the name of USAA's Subscriber Savings Account.
If you are here, you might have heard about it too from online or from a friend and now want to know everything about it. If so, don't go anywhere as I describe everything here.
Let's Begin.
What is USAA's Subscriber Savings Account?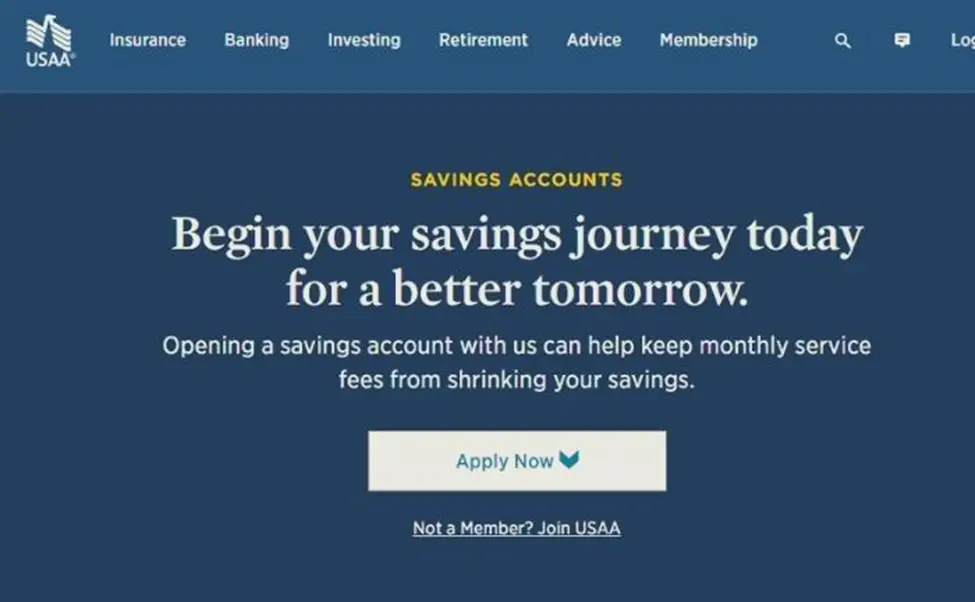 USAA, or United Services Automobile Association, is a financial services group that is famous among people due to its safe and secure banking services. In the USAA Savings account, you can deposit your money, which is of no use now. The bank also pays interest or premiums on it regularly and protects the already deposited savings of the members (and not customers).
Yep, it's true.
Any single person does not own USAA. It is a member-owned organization in which the membership holders get a share of the profit.
But the board of directors only makes major decisions regarding the organization.
Still, it is a great feeling to be treated as one of the owners instead of a customer.
How Does the USAA Savings Account work?
A USAA savings account is crucial for both members and the organization.
Why?
In USAA, if the organization makes money, you get your share too. That is why the members feel like owners and not the customers. All of your premiums go straight into the savings account.
However, you cannot use these credits added to your savings account. So, you will not get any benefit if you try to get the profit from a cheque, credit card, debit card, bank, or any nearby ATM.
Thinking about just transferring the money from your savings account online? Nope, it won't work.
It depends on the board of directors' approval. If they approve, you can get your share to your account directly or send a cheque.
Why Can't I WithDraw Premiums From a Savings Account?
Publicly owned organizations make capital by selling their stocks. As USAA is not publicly owned, the source of capital is the SSA account of members. If it allows you to transfer the premiums to your other account, the bank will crash.
USAA holds this capital in case of any catastrophic loss or emergency. It holds the premiums to pay the claims.
Furthermore, USAA uses it to pay off insurance claims or other necessary settlements. Plus, since it is a non-profit organization, it also needs to fund its operations. However, there is a way to get all the money from your savings account, described later.
It is Indeed your money and is held in the SSA account under your name. Instead of withdrawing, you should keep checking how much profit you have gained.
Wondering how much profit a savings account holder earns? Then keep reading.
How Much Profit Do I Get To My USAA Savings Account?
The money you get in your SSA account depends on different factors. One is the percentage of the member's property. Another factor is casualty premium.
But the factors that affect the most are Investment Portfolio, the balance already available in the SSA, and how long a member is associated with USAA.
The USAA board members only have the power to look into these factors and decide who will receive how much money. 
But wait. You should know one more thing. The distributions by the board members are not guaranteed and are subject to approval by the board.
Now, let's discuss how you can open a USAA savings account.
How To Open a USAA Savings Account?
You can open a savings account online via an easy process and deposit 25$ or more.
When you sign up, you can use your already open USAA current account to fund money to the savings account.
You can also attach a non-USAA account for funding.
But you must be eligible to join the bank and become its member.
Who Can Join USAA?
Not everyone can join the USAA program. Only these people are eligible to get the membership of USAA:
Active Duty Officers
Military men
Spouses and children (adults) of USAA members
National Guard Officers
Selected Reserve Personnel
Commissioning Programs candidates
If you are one of them, I suggest you join USAA as it offers many benefits that others don't (Described later).
After knowing about opening the account, you should also know how to check your balance.
How To Check Your USAA Account Balance?
There are three ways to know about your SSA balance.
Online Via Official Website
You can check your SSA balance from the official website.
First, you will be asked about your SSA account number, then your social security number, your address, and not to mention your full legal name.
Then, you have to create a username and password. Make sure both are unique and not easy to guess.
When you do everything, you can now access your account details on both PCs and smartphones.
When you gain access, Here's how you can now check your balance:
Log into your account.
Tap on the Subscriber saving account icon
Go to the Account information from there.
You will see the option of balance among many. Select it, and it will show you how much money you have in your SSA account.
Moreover, some people have more than one USAA account. After setting up your account online, you can check both accounts' balances online from the official website or the app.
Monthly Statement
USAA sends you monthly statements that have information about your balance. This statement can be sent via email or on your phone.
Via Customer Care
If you want to know your balance or have any queries, you can call on customer care of the USAA. The number is 800-531-8722. You will be asked to answer a few questions, and if you do that correctly, the customer representative will tell you about your balance.
Don't worry; the questions will be the same that were asked to you when you signed up for your account. For example, your legal name, social security number, etc.
Now, the most important interesting part of the article- How to get all of the money from your savings account?
How Can You Get Your SSA Money Back?
Want your SSA money back? Well, you have to do many things. You must close your property and casualty policies to request your money. Closing your account is the only way to get back your money.
Still, it will take more than six months to get back every dollar. Sometimes, you can get it even sooner, but remember that it will probably take 180- days to get all of your money from the savings account.
But the benefits of USAA's subscriber savings account are more than a few little setbacks.
Benefits of SSA Account
Here's why you should become a member of USAA and put your savings in SSA Account:
Flexible Funding
The funding option is flexible, which provides a lot of relief to the members.
USAA accepts Mobile check deposits, Supports direct deposit, and allows you to do the automatic transfers
It Is 100% Safe
The security USAA provides to its members is top-notch. It has strict criteria to give you online access. When you give all of the details during signing up, no other person can log in and check your account. But if you give your username or password to another person, USAA is not responsible for it.
No Monthly Fees
Many banks charge monthly fees and any other hidden charges when you open a savings account. This does not happen in the USAA. There won't be any monthly deductions to your savings account. Instead, premiums will keep on adding to increase it. 
Excellent Customer Service
Another great thing about USAA is the customer service. Have a query? You call 800-531-8722. Need an ATM card? It will be mailed to you. You can also access your account whenever you want.
That is why members of this organization are happy and recommend others to join it as well.
Final Words
All-inclusive, putting your hard-earned savings into USAA's Subscriber Savings Account is the best decision you can make.
It is 100% safe and secure from online fraud, and you receive premiums regularly that increase your savings account's money. Plus, the customer service is excellent.
However, you won't use the savings account's premium. You cannot withdraw the money or deposit it in another bank.
If you want to get your savings money back, you have to close the account, which might take up to six months.
But the excellent services and the feeling of being an owner and not a customer makes the experience even greater. So, I would suggest you go for SSA to save your savings.