Due to its popularity, many users wonder whether the USAA is a credit union. Actually, USAA is a diversified financial services company that is one of the largest suppliers of insurance, investing, and banking solutions to members of the United States military, veterans who have served honorably, and their families.
USAA is a privately owned member organization serving the military and their families in the U.S. for around a century. This Federal Savings Bank was established in 1922 as an automobile insurance company. Later, it expanded to deliver banking and other financial facilities.
This blog post has discussed USAA bank, its performance, ranking, and much more, so read it till the end to develop a detailed insight.
Key Takeaway:
USAA offers online banking whenever and wherever life takes you; these banking products (checking, credit cards, auto loans, mortgages, personal loans, and savings) help you achieve your objectives.
The services of USAA were reserved for military persons, but USAA members were given access to bank products and services designed specifically for the military community and their families.
Being a pioneer in digital services, it allows you to pay bills online.
USAA has made banking easier through mobile apps – transfer money, pay bills, and send money with Zelle.
Users get secure logon opportunities like biometrics or multifactor authentication (MFA) and 24/7 account monitoring.
Money in your checking, savings, and other deposit accounts is permanently insured up to the limitations set by the Federal Deposit Insurance Corporation (FDIC).
Here is a table for further detail about USAA.
| | |
| --- | --- |
| USAA Savings Account | Descriptions |
| Native name | United Services Automobile Association |
| Products | BankingFinancial planningInsuranceRetirement |
| Type | Private. Reciprocal inter-insurance exchange |
| Industry | Banking Financial Services Insurance |
| Establishment | Founded: June 20, 1922, 100 years ago Headquarters: San Antonio, Texas United States A Number of locations: 2 financial centers and 3 temp closed due to COVID-19. |
| Area served | Worldwide |
| Capital Ratio | 13.27% |
| A Number Of Employees | 36,000 (2020) |
| Members | 13 million (2020) |
| Income | Revenue: US$35.617 billion (2019) Net Income: $4.006 billion (2019) AUM: $128 billion (2015) Total Assets: $200 billion (2020) Total Equity: $35.327 billion (2019) |
| Key people | Vice Admiral James M. Zortman, USN (Ret.) (chairman) Wayne Peacock (CEO) |
USAA A Credit Union Or Not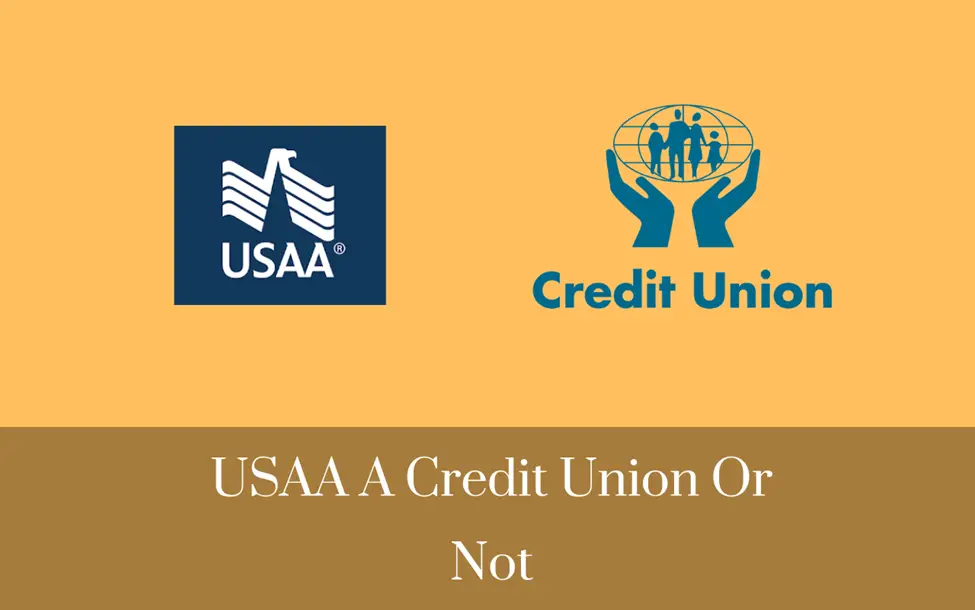 USAA, known as United Services Automobile Association, is a membership-based bank not available for the general public but for the U.S. military, their children, and spouses. With $71 billion in deposits, USAA Bank is the 28th largest bank in the United States.
USAA serves more than 12 million current and former members of the United States military, as well as their families, and are served by the USAA network of organizations, which offers insurance, banking, investments, retirement products, and guidance.
| | |
| --- | --- |
| USAA Savings Account | Description |
| Annual Percentage Yield (APY) | 0.01% |
| Perks | Free debit card |
| Caveats | Low –interest rate Interest compounds monthly, not daily |
| Minimum opening deposit | $25 |
| Service fee | None |
Expansion Of USAA
After weeks of billboard commercials, changes were proclaimed at USAA Federal Credit Union. The corporations officially revealed a new brand in those modifications and announced a new local growth strategy.
The National Credit Union Administration granted USAA Federal Credit Union's request for a community charter, expanding its membership beyond USAA workers and their families to include anyone who lives, worships, works, or goes to school in Bexar County.
Marketing Director Karla Sarran states that USAA Federal Credit Union will be branded as United San Antonio Community Federal Credit Union or United S.A.
The credit union was founded in 1955 by the financial services conglomerate USAA, featuring 30,000 members and $235 million in assets as of March 31.
It is currently based at USAA's headquarters in Northwest San Antonio, with a branch at 11550 I-10 West, Suite 140.
With a more extensive prospective membership base in mind, the credit union is now constructing a 40,000-square-foot, three-story headquarters at Interstate 10 and UTSA Boulevard, according to Sarran.
It was anticipated that the structure should be finished by the end of June, and the credit union's 50 workers will relocate to the new location at a particular time – as the company expands, new staff will be hired.
The credit union's new headquarters will also alleviate security concerns from customers driving onto USAA's complex, Sarran says.
The credit union will continue to offer checking and savings products, mortgages, home-equity loans, and vehicle loans. United S.A. also plans on opening new offices to accommodate its projected 6 percent growth in membership.
However, United S.A. will also focus on reaching underserved populations in the county, including portions of South, East, and West San Antonio.
Account Basics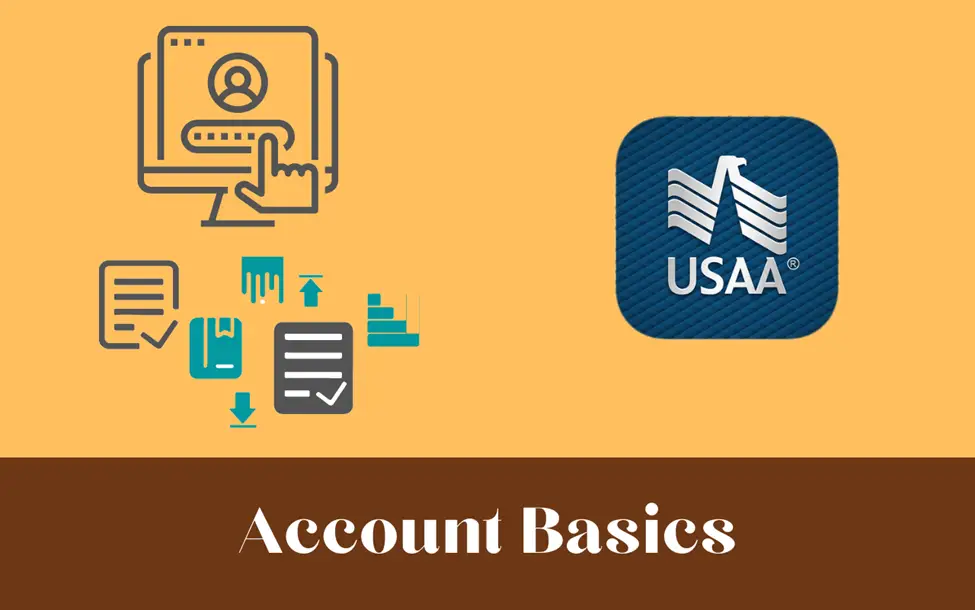 USAA offers three checking accounts: USAA Classic Checking and USAA Youth Spending. Cashback Rewards Checking.
USAA Classic Checking
This account is relatively basic so far as checking accounts go. Members can create a checking account with a minimal initial deposit of $25. This checking account allows you access to more than 60,000 in-network ATMs nationwide.
However, you need to be careful when ATM withdrawals are your primary means of banking because USAA doesn't impose fees for the first 10 ATM withdrawals per monthly bill cycle, but subsequent non-USAA Bank ATM transactions cost $2 each.
The bank reimburses you up to $15 per month for out-of-network and third-party ATM fees. For withdrawals conducted outside of the United States, there is a 1% international transaction fee, which applies to non-ATM cash withdrawals, debit card purchases, and ATM cash withdrawals. Daily direct deposits are offered to account holders.
USAA Cashback Rewards Checking
Cashback Rewards Checking allows you to receive cashback rewards on debit card purchases. It gives you 10 cents for every eligible debit card purchase.
As long as your account is open and in good standing, there is no specification as to how much cash back you can win.
Youth Spending By USAA
USAA Youth Spending is available to USAA members with children aged 13 to 18. Just like Classic Checking, there is no monthly service cost for youth spending, and a $25 minimum starting deposit is required to open an account.
Parents can provide their children with limited online and mobile account access with this youth bank account. Youth spending accounts offer a free debit card and access to the same ATM network. Overdraft protection without additional costs is also provided with youth accounts.
Who Is Eligible For USAA Membership?
Military spouses
Active-duty military
USAA members' children
Officer and Warrant Officer Candidates
Reservists and national guards
Veterans who have honorably served
Midshipmen and Contracted Cadets
Perks For USAA Membership
Get military-friendly advantages
Cherish flexible digital banking
Experience a smoother loan facility
Our Summary
USAA offers several banking products and has several business lines, but it is not considered a credit union. This Federal savings bank covers many premium services as standard with all accounts.
Moreover, it includes no-fee checking and savings accounts, no-fee rewards debit cards, no-fee overdraft protection, no-fee web bill pay, and much more.
Although the objective of USAA is to provide elevated financial and insurance services to current and former military personnel and families; yet, many civilians can also benefit from USAA membership.
Everything is convenient and straightforward, from opening an account to getting the banking and financial services of USAA.