Starting a career in the hotel business can be a great opportunity, but there are so many options that it can get confusing to decide where to apply.
Marriott is well-known, but you're probably curious about employee discounts.
Marriott employees get a 50% discount on rooms, which is just one of the benefits. They also get discounts on drinks and juices and are paid sick leaves. On top of that, it also extends to immediate family so you can enjoy your vacation with everyone.
Read on if you want to have all your questions answered about Marriott employee discounts and perks!
What Types of Discounts Do Marriott Employees Get?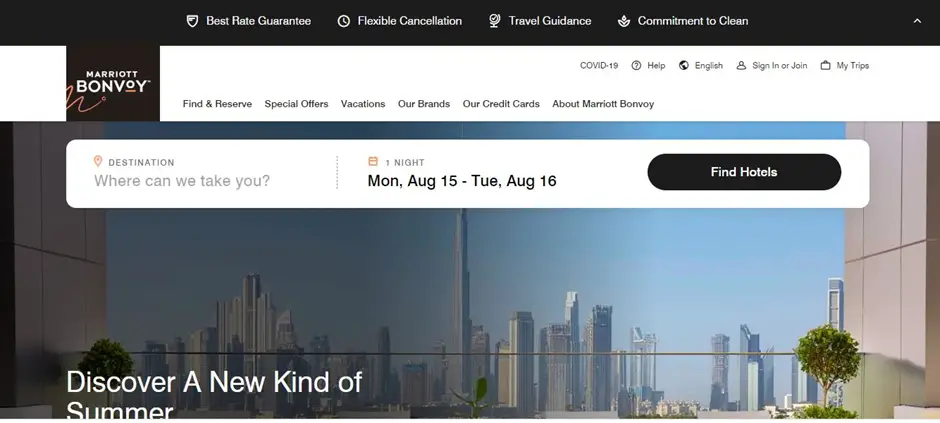 Marriott International Inc. is one of America's most well-known hotel brands, but what sets it apart is how well the company treats its employees.
Of course, all large companies have employee benefits, but Marriott has established a relationship of trust with employees, and the perks that come with it are pretty good.
You first need to know that Marriott provides at least a 50% discount to all employees, though some conditions apply. There are two separate categories for immediate family and friends, but both have pretty broad parameters.
Though some branches may require you to be employed at a Marriott for at least six months or up to a year before you can enjoy the discounts, others will let you use discounts within a week of starting.
But apart from getting cheaper rooms, you'll find that there are also discounts on other activities.
Employees get 20% off spa services and 30% on merchandise like golf tees and apparel. There's also a 20% discount on dining for all hotel employees.
Other than that, you'll also get 30% off on retail at Marriott hotels.
Of course, some discounts may vary according to your position within the company: a higher-ranked worker will enjoy more benefits. This condition also applies to how long you've worked at the hotel.
But generally, Marriott offers excellent employee discounts. The hospitality company was placed on the "Fortune 100 Best Companies to Work for" list and has been appearing since it was first published in 1998.
How Can Employees Use Their Discount?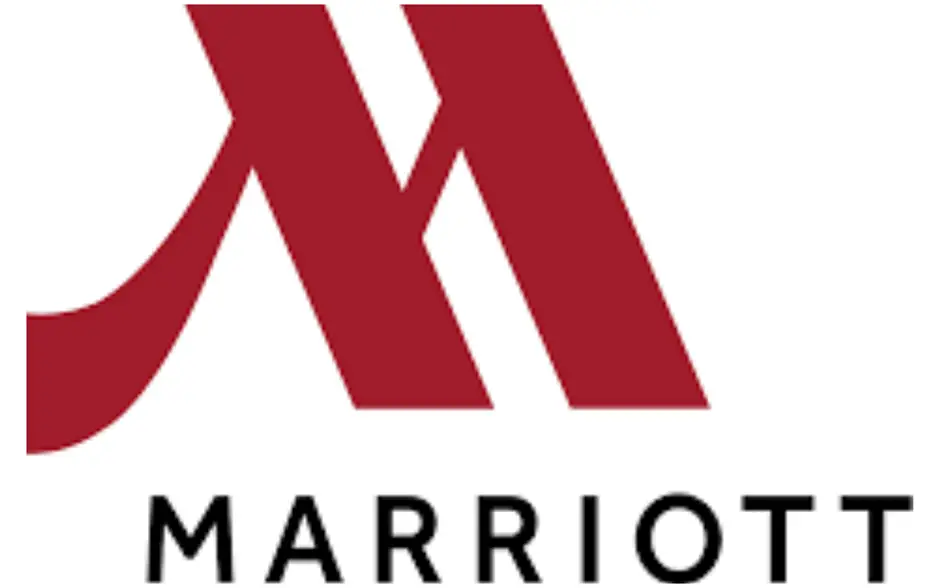 It's a pretty straightforward process since all you have to do to look into rooms is add a code.
After going to the official Marriott booking website, you'll need to enter the 'Find and Reserve' tab and your location and preferred dates. Once you've selected a room, you'll see a dropdown menu for special rates.
Simply click on it to choose MMP if you're booking a room for a family, and you'll get the list of Marriott hotels with space available.
Next, you'll need to fill out an explore rate authorization form. All you have to do is insert your email and password. Make sure the information shown is correct.
Remember that rates can differ according to availability. If the hotel is almost or fully booked, they might take off your discount, though not wholly.
After the set time has passed, employees can use their discounts whenever they wish. You can choose from different categories, with generous discounts for each one.
What Are the Details for Marriott's Employee Discount Rate?
A popular discount among employees is the MMP code, or the Marriott Employee Rate code.
Many programs might be limited to certain immediate family members, but the Marriott program is quite generous.
They count parents, brothers, sisters, parents-in-law, spouses, domestic partners, and children in the immediate family. Obviously, you won't have to worry about anyone being left out.
The Marriott program is often compared to the Hilton Go — Friends and Family Program, though the latter requires you to be a part of the Hilton Honors while any Marriott employee can avail of their discounts.
The best thing about the MMP discount is that you can get up to 80% off on Marriott rooms, meaning you can vacation in their suites once in a while without breaking your bank.
Of course, there are certain limitations and restrictions. You can't book more than two rooms per night on one property. This means you can't book your family two rooms and one for yourself: the total number is two.
And as mentioned, you might not always get a discount. If the hotel is bustling with tourists during a busy season, then chances are that the discount will be much lower.
If you get a room, you have to provide a photo ID and the Explore Rate Authorization Form
However, the arrangements should be straightforward if you visit during the off-season.
What is the Difference Between the MMP and MMF?
Marriott hotels provide two different discounts for friends and family of past and present employees and associates.
As explained, the MMP code covers the employee and his immediate family, and the discount goes as high as 80%.
The MMF code represents the Marriott Friends and Family Discount Rate. Although the rate is lower than the MMP code, this applies to a broader range of people. Usually, guests can get around 50% off on their hotel rooms.
To be eligible for this, the employee simply needs to fill in the Explore Rate Authorization Form from the website to present at check-in.
The discount applies to the employee and all friends that they may allow. The most significant upside is that, unlike the MMP (which only allows two at a time), there are no limitations on how many rooms you can book per night. Stays also help you earn points with the Marriott Bonvoy program.
But you must remember that it's best to limit this discount to people you trust because if one of your guests causes trouble, it'll count as workplace misconduct on your record.
In a nutshell, the primary difference between the MMP and MMF is the people and the number of nights you can book per night.
What is the Marriott QCC Club?
Although the MMP and MMF code applies to all employees of Marriott, the company has a special program for their long-time employees.
The Marriott QCC is the Quarter Century Club for associates who have been with them for at least 25 years. Its membership lasts a lifetime and comes with perks like complimentary rooms.
Members get one complimentary room for up to three nights in each Marriott property annually. They can also book another room using the MMP or MMF discount.
Although the room is free-of-cost, this doesn't apply to recreational activities, food, or parking. However, members can use one of the other employee rates to get a discount.
Finally, although the QCC benefits apply to over 2000 Marriott locations, their most high-end properties are excluded.
This list includes Design Hotels, the Ritz-Carlton, Luxury Collection, St. Regis, and Bulgari
What Popular Benefits Does Marriott Provide its Employees?
Apart from employee discounts on hotel rooms and facilities, there's a reason Marriott regularly ranks among the best places to work in the world.
Their health and insurance benefits include life, health, dental and vision insurance. Marriott's package also includes short-term disability as well as long-term disability insurance. They also cover accidental death and dismemberment insurance.
They also provide severance pay to those leaving employment.
Their retirement and financial benefits include profit sharing using the 401(k) plan, a Defined Contribution Pension Plan.
The 401(k) plan means that each employer or employee contributes a defined amount to a separate account.
The money is then used for investments. The employee can also direct their retirement accounts toward the plan.
The Marriott has an average base rate of $15.03. They also give paid vacations and sick leaves, and education reimbursement.
People have also praised the environment in Marriott hotels, which follows a set motto: the employers should take care of employees, who in turn will take care of customers. And naturally, customers will keep on returning.
What is Marriott Bonvoy?
Marriott announced their new loyalty program in 2019. Marriot Bonvoy was described as an evolution in travel and currently has over 141 million members.
There are several methods to earn points, including hotel stay. Usually, you get 10 points for every dollar spent, but some lower-scale brands by the company like Residence Inns or Towneplace Suites offer lower exchange rates.
The higher your membership, the more points you score. Silver customers get 10% additional points, gold ones earn 25% further points, platinum customers get 50% additional points, and Titanium and Ambassador members make 75% extra points.
Marriott also has three credit cards: Marriott Bold, Boundless, and Brilliant American Express.
There's also a Business American Express Card. Each comes with different perks regarding points.
You can also buy Marriot points or transfer credit card points through a partnership with Chase Ultimate Rewards and another partnership with American Express for their Membership Rewards program.
The points are usually used for hotel stays and expire if there is no activity for 24 months.
Besides that, they can also be traded for airline miles. Three points count as one airline frequent flier mile for any of their 40 partnered airlines.
FAQs
Do Marriott Employees get Discounts on Weddings?
Yes, Marriott employees can get several benefits through the Employee Perk program.
Employees can get deals on wedding favors and gifts and discounts on things like baby products, flowers, shoes, clothes, jewelry, and school supplies.
How Much PTO Do Marriott Employees Get?
Employees get around 15-20 days of paid vacation in a year.
Marriott's vacation policy is one of their leading employee benefits, with many citing it as the most important one. Apart from time off, the hotel also offers paid sick leaves.
Is Marriott a Good Place to Work?
Most would say yes, it's a good company to work for.
Not only has Marriott consistently ranked in the best places to work, but around 88% of their employees agree with them.
This is far better than the average 57% who say the same for an average US-based company.