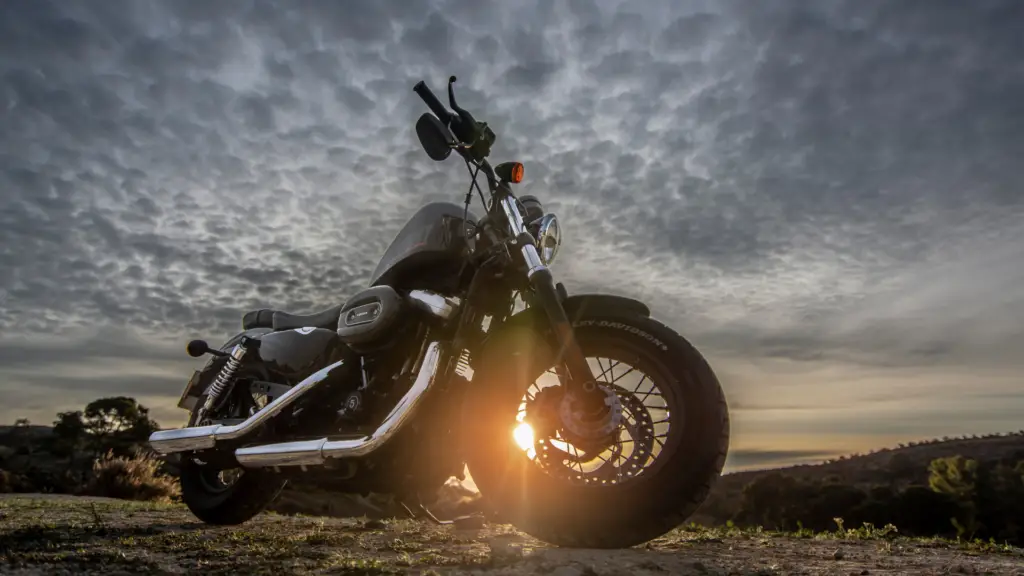 The choice of selecting a financing method should be well thought out as there is no definite good or bad option. Rather, it is an individual's preference contingent upon his/her needs and circumstances.
Therefore, Harley Davidson financing is easier in some aspects and difficult in others when compared with other financing options.
A bank is usually the first option for many people to secure a loan as it provides deals, bonuses, and discounts to its customers.
However, getting approved by a bank is only possible if you have an excellent credit score developed by paying card bills, mortgage loans, and other debt on time.
Unlike a bank, Harley takes pride in offering financing at reasonable interest rates to people with really bad credit scores.
It claims to be a financier that understands how past events like divorce or medical emergencies can lead to bad credit. Hence, it encourages every customer having a stable source of income to apply for Harley financing regardless of their credit standing.
Harley has special programs for people with low credit, self-employed people who have difficulty proving their income proof, people who have filed for bankruptcy, etc. Hence, obtaining Harley Davidson financing is convenient and suitable for most borrowers. 
Understanding Harley Davidson financing
Harley Davidson offers financing plans to its customers to purchase the desired motorcycle without having to pay a lump sum amount at one time.
Process of Harley Davidson Financing
To obtain credit from the manufacturer Harley, you first have to log in to the Company's website. Then, provide the required information and apply for a loan.
Second, the company reviews it to assess your creditworthiness once you apply. In a few minutes, you get notified about the approval or disapproval of your application. In case of disapproval, you can consult a third-party dealership to explore alternate methods for making the deal.
Third, the terms and conditions of the agreement are decided and necessary paperwork takes place. Finally, you can pick up your desired Harley and hit the road.
Duration of Harley Davidson Financing
H-D loans usually cover payments for seven (7) years. Still, it is advisable to pay off debt as soon as possible to achieve a greater return on investment upon the resale of the motorcycle. 
Benefits of Harley Davidson Financing
A credit score is not a definitive requirement; other factors also influence the decision.
Most people are likely to qualify for H-D financing at low-interest rates such as 3.49%.
Members of the military forces are offered special benefits like zero down payment, reduced interest rates, and flexible loan terms.
Bike accessories can also be included in the on-credit purchase.
Financing for Harley bikes can also be availed through third-party dealerships.
Financing is available for new as well as used motorcycles.
Credit Approval Conditions
Getting approved for credit depends on your credit rating, determined by your payment history, length of credit, type of credit, and income-to-debt ratio.
Any score between 720 and 850 is considered excellent and can get you easily approved for any loan, while a score below 629 is considered poor. However, unlike banks, Harley financing is not entirely conditional upon credit scores.  
Alternative ways to get financing
Once you have decided to buy a classy Harley Davidson through financing, the next step is to explore the financing options and choose the most suitable package that aligns with your needs regarding interest rates, duration to pay the loan off, credit score rating, and other policies. Following are three common financing options.
1. Bank loan
Banks are the most common lenders for individuals as well as companies. The ease or difficulty of securing a loan from a bank depends on your credit rating.
If you have paid credit card bills and previous loans on time, your loan application gets approved in no time. But if you have failed to do so, then your creditworthiness is doubted by the bank.
2. Manufacturer financing
This financing method is also gaining popularity for its convenience. Big vehicle manufacturers like Toyota, Tesla, or Harley Davidson provide financing plans on their websites.
The buyer can log in, fulfill the requirements and submit an application, while the Company can check the buyer's credit and decide to approve or disapprove the loan request.
This method is best if you have decided to buy only from the company you are obtaining financing from.
3. From Third-party Dealers
A third-party dealer acts as a middle-man between the Company and the customer. It can be a person or institution that offers loans for cars, motorcycles, trucks, or any other high price asset.
Dealerships provide certain benefits like the quality assessment of the vehicle and credit checks of the borrower.
A dealer also handles all the paperwork and offers additional services like roadside assistance and special equipment. However, dealers might charge additional fees.
4. Secured loans
This financing method offers a fixed return for the complete duration of the loan on the condition that property or any other valuable asset is held as collateral by the lending body. If the borrower defaults, the ownership of the collateral asset transfers to the lender.
Why Make Davidson the Best Company in the World of Motorcycles?
If you are a motorcycle lover, you must have heard of the name of Harley Davidson, one of the biggest motorcycle manufacturers in the world.
The Company started as a small business in 1903 in America and today it has successfully established its brand name as a provider of adventure, experience, and freedom for the soul.
Heavy engine cruiser bikes in exquisite style and performance formed the core of Harley's product offering. Still, recently it has diversified its product line to include women's and men's apparel, accessories, and lifestyle products.
Provided the demand and quality of H-D motorcycles, the high price charged for them is justified, however unaffordable by many people. Here comes vehicle financing to bridge gaps between Harley and such potential customers.  
Conclusion
Harley Davidson is a big name in terms of Motorcycle quality, style, looks, durability, and road experience. It's American manufacture and sells heavy engine cruiser bikes with exquisite style and lavish outlooks.
Generally, the cost of a motorcycle is higher and not affordable in most cases. So, to close this affordability gap, the Company offers financing facilities for the customers.
The process of financing approval is simple. The approval of the financing does not completely rely on credit score. So, there are higher chances for qualifying for a low-interest rate of the loan. Furthermore, financing is available for both new motorcycles and used ones.
Alternate to manufacturer financing methods include bank loans, third-party dealer agreements, and secured loans. However, there are significant procedural formalities associated with these methods of financing.
Frequently asked questions
Why is the interest rate higher on motorcycles than cars?
It's because the economic life of motorcycles is comparatively smaller. Furthermore, the rate of crashes for motorcycles is comparatively higher. Hence, there is a higher risk for the impairment of assets, leading to higher interest costs.
What are the eligibility requirements for financing a motorcycle via Harley Davidson?
Following are some of the requirements for qualifying Harley Davidson loan.
A good credit score can be helpful. However, Harley Davidson does not publish as a requirement for the credit score.
Low debt to income is desirable.
You need to provide proof of residence.
Proof of income is to be provided.
You need to be older than 18 years.
What is the cost of the Harley Davidson motorcycle?
The cost of the Harley Davidson motorcycle varies from $7,000 to $35,000, depending on the features and models. However, all motorcycles are designed and manufactured with the best quality material, technology, and keeping in mind road experience.