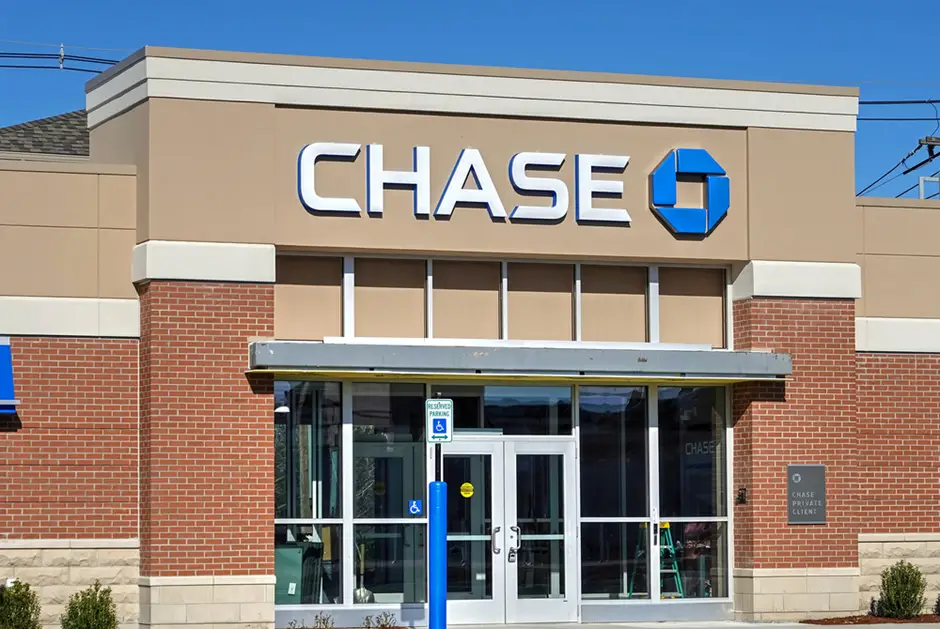 People used banks only to secure their savings or investments in the past. However, now things have changed for the better.
In recent times, people have been using their bank accounts to manage their finances, pay their utility bills, and transfer funds to their loved ones.
Almost every bank has introduced its online application to make it easy for people to make their daily or monthly transactions.
Besides savings accounts, banks also give an option to their customers to open checking accounts.
What exactly is a checking account?
It is a bank account specifically designed to be used for managing everyday expenses.
You can do it all with a checking account, from paying your utility bills to making online purchases.
People can store their money in their checking accounts and access it easily through checkbooks, debit cards, or online applications whenever needed.
Chase Bank has introduced its Demand Deposit Account, which is quite similar to a checking account in other banks but brings a lot more convenience to its customers. Demand Deposit Account has recently been making a lot of buzz among people.
Many professionals or business people have been raving about the advantages of opening a Demand Deposit Account at Chase Bank.
Read on to learn everything about the Demand Deposit Account in Chase Bank!
What is a Demand Deposit Account?
A demand Deposit Account is an on-demand bank account that allows the account holder to use or withdraw funds without any prior notice.
When a person opens a demand deposit account in Chase Bank, the funds they deposited into the account are immediately available for use.
The account holder has two options – withdraw money to make purchases or write a check to someone to whom they owe money.
Demand Deposit Accounts, commonly referred to as checking accounts, have been introduced for a few decades.
However, people have started using them recently. While other types of bank accounts also come with checkbooks, DDA accounts do not impose any restrictions on checks. 
What is a DDA Debit?
Regarding DDA debit, the DDA stands for Direct Debit Authorization. It means you have been given the authority to withdraw specific funds from your DDA account within a specific period.
After Chase Bank has completed the authorization process, it reflects the payment to your instructed person or bank account.
For example, DDA debit can be used to pay for your car insurance or house rent in which you set the amount that needs to be sent monthly to the specific person or bank account.
It helps people manage their finances and saves time on making the same transaction repeatedly every month.
These transactions are performed by:
Automated Clearing House network
Through a debit card over a debit card network
A small number of DDA accounts are connected to other networks like the Dwolla network to perform these transactions.
Through an account-to-account transfer inside the bank
Moreover, the DDA debit instruction can be given by a customer to a bank from which the money was borrowed to recover the amount in monthly payments from another bank where the customer has an account.
The DDA debit has a validity period, frequency, recovery date, and other attributes. Basically, customers send a DDA recovery instruction to the source bank through their bank on the recovery date.
The source bank sends a positive or negative response within a short period. Later, the response is forwarded to the beneficiary bank. The DDA recovery instruction is executed based on the response sent by the source bank. 
What Does DDA Debit Check Charge Mean?
In Chase Bank, DDA means Demand Deposit Account. Each bank has its own coding. However, many people often wonder what the meaning of the DDA Debit Check Charge is.
Your DDA account can be closed by Chase Bank for many reasons.
However, whenever they decide to close your DDA account, they will definitely send off a check to cover the remaining account in your account.
Furthermore, this question remains highly debated on the Internet as there is no clear answer. Many people also claim that a DDA debit check charge is also referred to as a DDA purchase.
It indicates the status of the charge that is still pending in your account. Once the transaction is processed completely, the name will be updated to reflect the actual charge.
However, suppose you have any automatic payments set for a specific amount and time. In that case, you must check it as pre-approved transactions remain in the process until the validity period expires.
All these answers can be just some speculations on the Internet.
Therefore, the best approach is to call Chase Bank's customer service agent to get a clear idea of DDA Debit check charges.
Common Ways of DDA Withdrawal
Opening a DDA account in Chase Bank offers many benefits to people. One of these many benefits is multiple ways to withdraw your funds anytime without leaving the comfort of your home.
Here are a few common ways to withdraw your money from your DDA account:
Online Banking
If you have set up an online account in your DDA account, you can easily access your funds from home by just making a few clicks on your laptop or desktop screen.
Whether you want to pay your utility bills or make online purchases at your favorite apparel store, you can do it all by just sitting on your comfortable couch.
You will need to enter your username, password, and debit card details to process the payments. Besides paying bills and making online purchases, you can also transfer funds to your loved ones' accounts.
Also, you can check your remaining funds whenever you want by logging in to your Chase bank account using its online portal.
Check Writing
Some people might find check writing a bit old-fashioned. However, many people still prefer writing checks over online banking.
The DDA account in Chase Bank caters to everyone's preferences. Therefore, they allow their customers to write checks to pay for services, purchases, or more. Chase Bank is just another name for convenience.
ATM
In recent times, ATMs have become immensely popular among people for all good reasons. It helps people easily access their funds whenever online banking is not functional.
All you need to do is put your DDA account's debit card into the ATM and enter the PIN and the required amount. Within a minute, the machine will take out the amount you entered.
Also, if your debit card is biometric and verified, you will no longer need to put a valid PIN. Instead, you will need to scan your thumb impression to process the payment.
It is not only the fastest method to withdraw funds from a bank account but also the most secure one.
Mobile Application
Chase Bank also has a mobile application. By using a mobile application of Chase Bank, you can access your funds whenever you want.
You can transfer payments, pay bills, and make online purchases by just making a few clicks and taps on your mobile screen.
In recent times, when the usage of mobile has increased, the demand for mobile applications has also increased with it.
Nowadays, customers want everything at their fingertips. They want to make online purchases on their mobile phone as well as pay their bills through their mobile phones.
Chase Bank has realized the increased demand for mobile banking. Therefore, with their mobile application, they help customers manage their finances through a mobile phone.
What to Do When it Shows DDA Deposit Pending?
What to do if a message "Direct Deposit Pending" appears on the web while reviewing your funds? You might wonder what DDA deposit is pending.
Chase Bank will take some time to verify the transaction when you make a transaction from your DDA account. Therefore, the message "Pending Direct Deposit" might appear on the screen.
However, there is nothing to worry about. Once Chase Bank has verified the transaction, the message will disappear on its own.
Sometimes, the bank might hold the deposit for up to 5-7 working days.
Conclusion:
Chase Bank is full service providing the bank with more than 4500 branches and 16000 ATMs. It was built many decades ago.
However, recently, it became popular for its DDA bank accounts. It is a well-reputed bank making banking easier for common people.
Besides the quality banking services, it also has a great customer support service that answers your queries and suggests the best possible solutions for your problems.
While many people had a great experience with Chase Bank, others have nothing positive to say about its services.
Chase Bank and a few other banks have the lowest consumer rating. Opening a DDA account in Chase Bank might seem like a great option.
However, it is better to do some research before depositing your funds in it, considering its bad consumer rating.