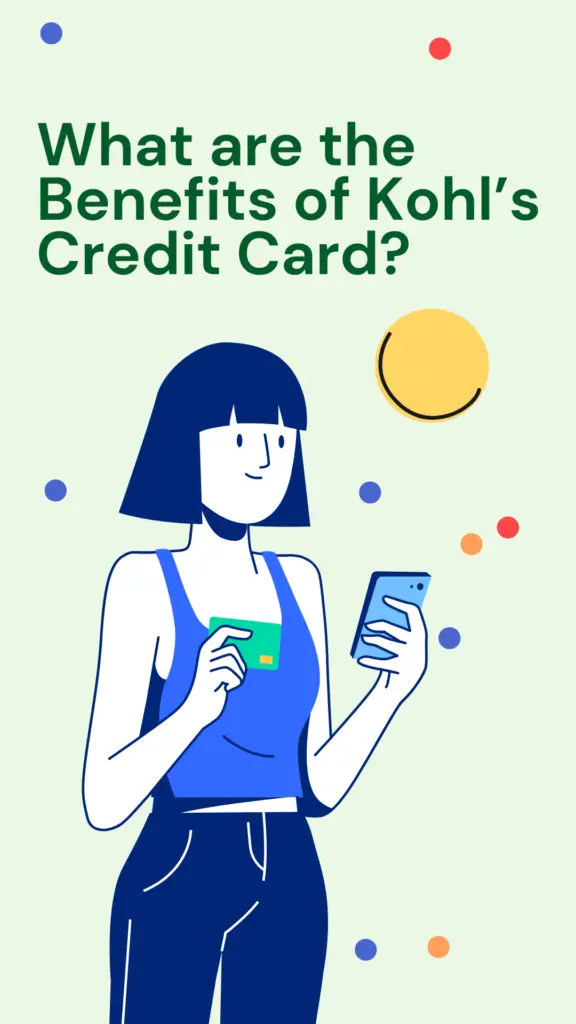 Kohl's credit card provider has been Capital One since 2011. It is a branded credit card for Kohl's customers and can only be used with this brand.
It offers cardholders several types of rewards, discounts, and other membership benefits.
Let's dive in to know more about it.
Which Bank Issues Kohl's Credit Card?
Kohl's banking partner is Capital One for many years now. Its branded credit card is issued by Capital One bank also.
Recently, both these companies announced a renewal of their multi-year banking partnership again.
They also announced to launch of a new co-branded credit card by March 2023 but did not provide many details.
Capital One has been a credit card partner of Kohl's since 2011. They earlier announced the extension of their partnership in 2014 and again in 2022.
However, applicants do not need to apply with Capital One for Kohl's credit card. They should directly apply for a credit card with Kohl's.
As with any other banking partnership, the credit card provider sets the credit approval terms and conditions.
The credit score requirement, interest rate charged, and credit limits are set by the card issuer (Capital One).
How Does Kohl's Credit Card Work?
Kohl's customers can apply for a credit card online or in-store. It offers customers additional benefits and savings on purchases with some exclusions from a few brands.
Kohl's credit card is a private-labeled branded card. It simply means the card can only be used at Kohl's stores and its online portal.
You cannot use it as a regular credit card for purchases or online shopping like any other credit card VISA, Mastercard, or American Express.
As this is a store card, it comes with a significantly lower credit limit as compared to regular credit cards.
The credit limit for this card ranges from $300 to $3,500. Most customers would get a lower credit limit of $ 1,000 or less though.
Kohl's credit card does not charge an annual fee. You can also save interest charges if you repay the full amount within one month. The APR on this card is currently 27.49% as of August 2022.
Unlike other store or branded credit cards, Kohl's credit card works differently when it comes to rewards and perks.
Customers using this card do not get direct reward points. Instead, they receive around 12 discount offers throughout the year.
In other cases, customers get a branded "Kohl's Cash" currency when spending through this credit card. This branded "currency" can then be used for future purchases at Kohl's online and physical store outlets.
Who Can Use Kohl's Credit Card?
Kohl's customers can apply for its branded credit card and use it to get savings and discount offers.
There are no restrictions on who can use this credit card but as a private-labeled card, it cannot be used outside Kohl's.
It is a good option for beginners and young shoppers looking to build credit. A branded and private credit card is easier to qualify for as it comes with a lower credit limit.
You can enjoy additional benefits and sign-up discounts with Kohl's credit card. If you are a regular visitor to Kohl's, this credit card is a good fit for you.
What are the Benefits of Kohl's Credit Card?
Kohl's credit card comes with some discrete benefits for users.
Introductory Discount
Kohl's credit card users enjoy a staggering 35% discount on first purchases. This special discount is available for your first transaction.
Customers must make their first purchase within 14 days of approval of their credit cards to get this 35% discount offer.
Some brands like Sephora may be excluded from this promotional discount though.
Additional Rewards
Regular shoppers at Kohl's receive 5% cash back rewards on selected purchases and brand categories.
Its credit card members receive 7.5% instead of 5% cash back rewards. However, members must utilize these rewards within 30 days. This option is also a good fit for regular shoppers.
Most Valued Customer Status
Another benefit of getting a Kohl's credit card is to progress through the "Most Valued Customer" (MVC) status. You get the MVC status if you spend more than $600 in purchases through your credit card.
MVC status means free shipping on selected purchases and additional rewards and savings offers throughout the year.
MVC members receive around 18 discounts and promotional offers in a calendar year.
Access to My Kohl's Card
Once you receive your credit card, you can activate the "My Kohl's Card" account that allows access to the online portal.
You can use this online portal to manage your credit card account and perform various tasks online.
Important Considerations with Kohl's Credit Card
Kohl's credit card comes with several benefits as discussed above. However, you should also remember a few important considerations while using this card.
Accrued Interest Charges
Kohl's private credit card works like any other credit card. In practice, it is not a store card when it comes to interest charges.
If you repay the full balance within 30 days, you do not pay any interest charges. After that, you'll pay at a regular APR which is currently 27.49%.
Private-Labeled Card limits
As a private-labeled card, it comes with some drawbacks as well. For example, most users only get a credit limit of around $1,000.
Also, you cannot use this credit card for regular online and other payments. Although it is termed a credit card, it lacks several features and acts like a "store card".
Prequalification
You can check prequalification before applying for this credit card. It saves you time as well as a few credit score points.
However, when your application is reviewed by Kohl's credit card partner Capital One, you may see a hard inquiry on your credit history.
Other Rewards and Benefits at Kohl's
Kohl's regular shoppers can enjoy several types of rewards and benefits without its branded credit card as well.
Kohl's Cash
Shoppers get a cashback reward of $10 on purchases of every $50. You can enjoy a cashback reward of up to $1,500 in increments of $50.
This cashback can only be used during certain periods as it is issued in the form of coupons. It means you can only apply this cashback on your next visit.
Kohl's Rewards
Regular shoppers earn a reward of 5% on purchases at Kohl's. This reward can be used as a coupon and redeemed for online and in-store shopping.
As mentioned above, credit card members will earn 7.5% rewards.
Kohl's Coupons, Gift Cards, and Discounts
Additionally, Kohl's offers different types of price discounts on several product categories. These price discounts continue throughout the year.
It also issues gift cards that can be used for shopping online and in-store at Kohl's and cashback rewards.
Kohl's also offers shopping coupons for all shoppers and their family members from time to time.
How to Apply for Kohl's Credit Card?
You can apply for Kohl's credit card online here. For further convenience, you can check through the prequalification page and see if you qualify for the credit card.
You'll need personal information like full name, date of birth, and home address. Also, provide your social security number and monthly income details.
Most credit card applications at Kohl's are processed within a few minutes. However, the approval largely depends on your creditworthiness (credit score) and monthly income details.