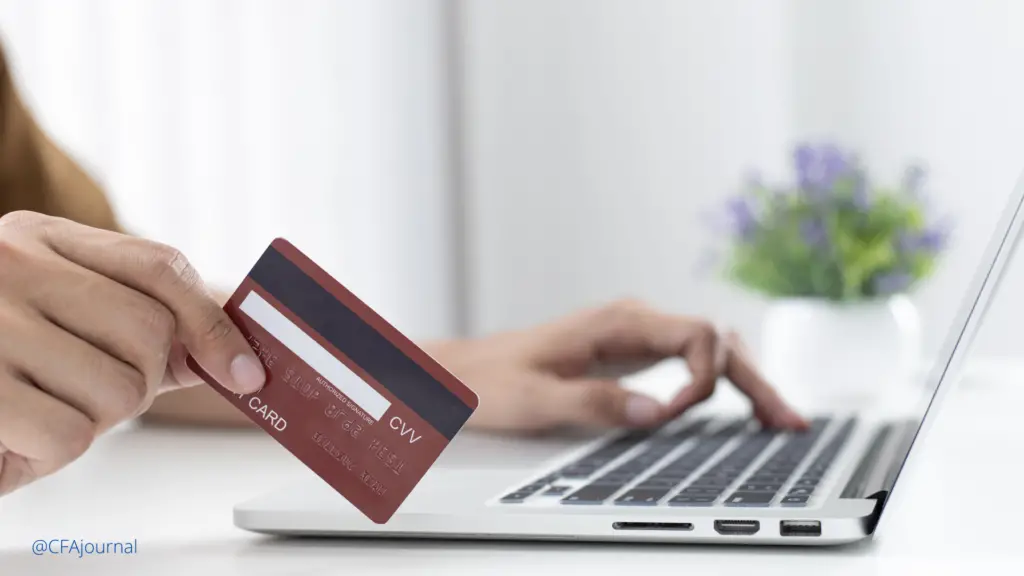 Connecting your Best Buy credit card to your bank account is the easiest way to settle credit card bills. You can also use some other options to pay against your Best Buy credit cards.
Let us discuss how you can make a Best Buy credit card payment using different online and offline methods.
Best Buy Credit Cards – Introduction
Best Buy credit cards are offered in partnership with Citibank. Citibank powers its branded card and it's a private-labeled credit card. The other one is VISA issued by Citibank.
Best Buy Credit Card
This credit card is issued to Best Buy customers only as it is a private-labeled card. Customers can use this card for Best Buy online and in-store shopping only.
Unlike other credit cards, they cannot be used for random online and offline purchases. Customers can use this card as a top-up card option for easy shopping at Best Buy.
This card offers a 5% cashback reward and monthly financing option. However, it excludes some lucrative options like a 3% reward on gas purchases through Best Buy.
Best Buy VISA Card
The second credit card is your standard VISA credit card issued by Citibank. You can apply for this card through Best Buy's online or in-store applications.
Citibank will evaluate your credit card application. The credit card limit and other terms will be approved by Citibank depending on your credit score and creditworthiness.
Best Buy does not require a specific credit score and does not put a hard credit check on your credit report.
However, Citibank may evaluate your application further, and it can cost you a few credit score points due to a hard credit check.
Once approved, you can use this VISA credit card for all online and offline purchases including Best Buy shopping.
How Do I Make a Best Buy Credit Card Payment?
A credit card is typically linked to the bank account of the cardholder. As you use the credit card, it deducts the minimum payable amount from your account. For convenience, you can use a few payment options for Best Buy and VISA credit cards.
Online Payment with Citibank
As with any other credit card type, the simplest option is to link your Citibank account with the Best Buy credit card.
Citibank customers can create an online account and link the credit card for one-time or recurring monthly payments.
Here are some key steps to follow.
Sign up for online banking with Citibank using its website or the Best Buy sign-up link.
Complete a few simple registration steps and set up your online banking with Citibank.
New users will need:

Name as it appears on the card

Security code (CVV) of your card

Last four digits of your Social Security Number

Create your preferred username and a strong password.
Once ready, link your Best Buy credit card with your Citibank account.
Then, choose your preferred settings to make a one-time credit card payment or set recurring monthly payments.
You can set the monthly transfer limit to the minimum payable amount or higher.
Best Buy credit card holders can also link any other bank account using the same steps.
Citibank is the official banking partner of Best Buy, and it may offer better service charges rates than other banks.
Pay through Citibank Mobile App
The second option is to use the mobile applications of Citibank to pay for your Best Buy credit card.
You can also download the Citibank mobile app and connect your bank account with the Best Buy credit card.
Download Citibank mobile app for your IOS or Android device.
Register for mobile banking and follow the account creation steps.
Create a username and password after confirming your Citibank account credentials.
Once your mobile banking account is ready, you can link it to the Best Buy credit card.
Using the Best Buy credit card payment mobile app follows the same steps as outlined above for internet banking.
Pay by Mail Through a Check or Money Order
You can pay for your credit card bills through a paper check, cashier's check, or money order.
However, this option is slower than other methods, and it may take a few days to clear your payment.
If you are making a Best Buy private-labeled card payment, then you'll send your paper check or money order to the following address:
My Best Buy Credit Card Payments
P.O. Box 9001007
Louisville, KY 40290-1007
If you are sending a check to pay against your Best Buy VISA card, then send it to:
My Best Buy Visa Card Payments
P.O. Box 78009
Phoenix, AZ 85062-8009
You can confirm these addresses from your credit card statements as well.
Payment by Phone Call
Citibank allows its customers to pay for credit cards through its dedicated and automated phone banking system at 888-574-1301 as well.
This service offers an automatic navigation menu. You can choose the credit card payment option from the menu to pay the minimum monthly amount or any other amount you prefer.
Before using Citibank phone banking, keep your bank account number, bank routing number, Best Buy credit card number, and personal identification information ready.
Pay by Text
A similar method is to use the Text messaging service of Best Buy. You'll need a mobile device connected to your "My Best Buy" account to use this option.
Connect your mobile device with the Best Buy account using the registration process.
Send "PAY" to 819641 to make a credit card payment.
After identity confirmation, you'll receive a message to confirm the payment amount.
Choose the minimum monthly or any other payment amount.
Once your payment is processed, you'll receive a confirmation text message.
How to Pay for Best Buy Purchases?
You can pay for your Best Buy purchases using its private-labeled card or VISA credit card. You can also use other payment options to pay for your purchases as well.
Let's briefly discuss these options here.
Cash
Many customers like to pay through cash at counters. It is an easy and convenient method when shopping at Best Buy.
Paper Checks, Money Orders, and Cashier's Checks
Best Buy will accept checks, money orders, or cashier's checks for bill payments at customer service counters.
However, this service may not be available to all customers.
Reward Certificates and Gift Cards
Best Buy customers can also purchase gift cards to pay for their online and in-store shopping bill payments.
Best Buy credit card users earn reward points on purchases through both credit cards. Customers can then convert these reward points into cash to pay their bills.
Other Credit/Debit Cards
Best Buy credit card and Citibank VISA card are not your only options for paying through a debit or credit card.
You can also use a debit or credit card issued by any other bank or credit union.
Digital Wallets
For further convenience, you can pay your Best Buy bills through a digital wallet like Apple Pay or Google Pay.
PayPal
Best Buy also accepts payments through popular online payment methods like PayPal.