Introduction
An accounting degree can get you into many types of jobs. Every business whether small or big requires someone to maintain its books, so an accounting job is a necessity in every business. Whether the business is involved in manufacturing or service, whether it sells food or it sells shoes, the businesses require an accountant.  Governments also require accountants to carry out audits of its department. There are huge accounting firms and sole proprietors.
As a result, being an accountant is an essential job and that is why accountants are so well paid According to salary.com, the median income for an account in the United States is 78,780 U.S. Dollars. On the high side, an accountant can be expected to be paid 106,340 U.S. Dollars. Both the median and higher income are above the average of the median and high income in the United States of America.
Due to its essential nature, accountants are always in demand, especially experienced accountants, and as a result, accountants can command very high salaries. For higher-level positions though, higher education is required. For higher-level positions, Masters and Ph.D. holders are considered.
Many types of jobs available to accountants
There are so many jobs available to accounting degree holders that it is impossible to list them here. So, the main types of jobs available to account degree holders are listed here. The main types are given below: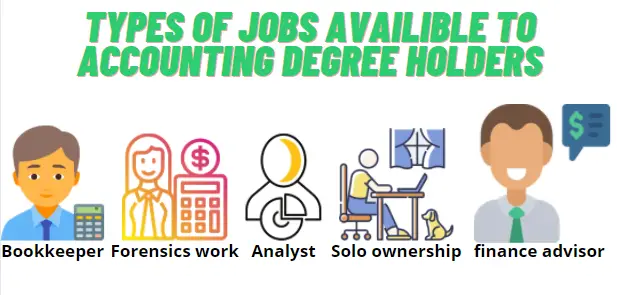 Figure 1: Best jobs for accounting degree holders
The five best jobs available to accounting degree holders that will be discussed here are bookkeeping, forensic accounts work, financial analyst, solo ownership for accounting shop, and personal financial advisor. All five types, their advantages and disadvantage, and a bit of detail are expressed below:
| | |
| --- | --- |
| Accounting Job | Income range  in U.S Dollars |
| Bookkeeping | 40,000-54,000 |
| Forensic Accounting work | 63,000-84,000 |
| Financial Analyst | 55,000-70,000 |
| Solo Accounting owner | 70,000-500,000 |
| Financial advisor | 54,000-500,000 |
Bookkeeping job
This is very appropriate at the start of an accountant carrier. Some other types of accounting jobs may require a bit of experience, and to gather some experience fresh accounting graduates should also try for a bookkeeping job.
The pay is not very high, but ranges from forty thousand to fifty-five thousand U.S. Dollars in the United States of America, some companies may have a higher or lower salary than this average.
A bookkeeper's job is to keep accounts book in the right shape. All the payments and receivables must be noted. Every transaction detail must be checked. Furthermore, bill payments, invoice recording, collecting payments from clients are all part of a bookkeeper's job. Basically, a bookkeeper handles the financial side of a business. Bookkeepers can work solely too.
Forensic accountant work
Forensic accountant work covers a whole range of industries. Sometimes businesses call in forensic accountants to track any financial transaction.
Government institutes such as the Securities and Exchange Commission or FBI may also require forensic accountants to track the money trail of a criminal or to track any missing cash or track money laundering.
Basically, forensic accountants, like lawyers, can work in either the private or public sphere. In the public sphere, forensic accountants work to track the financial records and assets of criminals and criminal enterprises. In the private sphere, forensic accountants work to track any financial mishaps in a private business.
Some forensic accountants also work for the big four accounting firms such as PwC, and Deloitte. Now, these big four have major governments and many multinational companies as their clients.
Forensic accountants are paid well. Especially, when they work in the private sphere, the pay can be in six figures.
Financial analyst
Financial analysts analyze, compile, and report financial details of the businesses they are working on. The financial analysts are expected to work a lot. Many financial analysts work for big investment banks such as Goldman Sachs.
It can be a good entry point for people who are interested in working for big banks. The pay is also very good. Many analysts earn a six-figure salary. But, the work can be extremely hard and demanding. Many analysts have complained of burnout.
It is especially hard for new analysts joining a firm. They are called junior analysts. All of the work like compiling and analyzing data is left to junior analysts. It can be a job for you if you can handle working for twelve hours a day, and always being on call.
Solo ownership accounting shop
While many big fortunes 500 companies such as Apple has accounting firms on retainer. They can pay for them. In return, these accounting firms handle all their accounts-related issues and also advise them on tax and other issues.
But, many small businesses, such as mom and pop shops, cannot hire a single accountant let alone a whole accounting firm. For small businesses like these solo ownership, accounting shops handle their accounting issues such as payments, receivables, and tax payments. In return, these businesses pay a fee they can afford. They may also sometimes want some financial advice.
It can be a good business to handle the account's business of small mom and pop shops. Single solo ownership may have multiple accounts for small mom-and-pop shops. It can be a very lucrative opportunity for new accounting graduates.
Personal finance advisor
It is similar to a solo ownership accounting shop, but the only major difference is that instead of handling small businesses, a personal finance advisor handles personal finances for individuals. The personal advisor advises individuals on tax issues, credit card issues, how to pay down debt, and some other opportunities depending upon the needs of the client.
Some other positions for accounting degree holders
Some other opportunities include a tax preparer, environmental accountant, cost estimator, actuary, or software developer for personal management of accounts.
Conclusion
There are so many opportunities available to an accounting degree holder. It is not necessary that an accountant may go into the related fields. They can also go into unrelated fields, it all depends upon where your interests lie, and what are you skilled at, the intersection of both these fields is where the best opportunity lies for an accounting degree holder.