The Crypto tab is a web browser that offers crypto mining as well. It is a unique service and an emerging trend that is yet to make a mark at the global level.
Crypto tab does not enjoy the reputation of a well-known brand and its users have mixed reactions to its services.
Let us discuss what is crypt tab, is it legit and does it really pay?
What is Crypto Tab?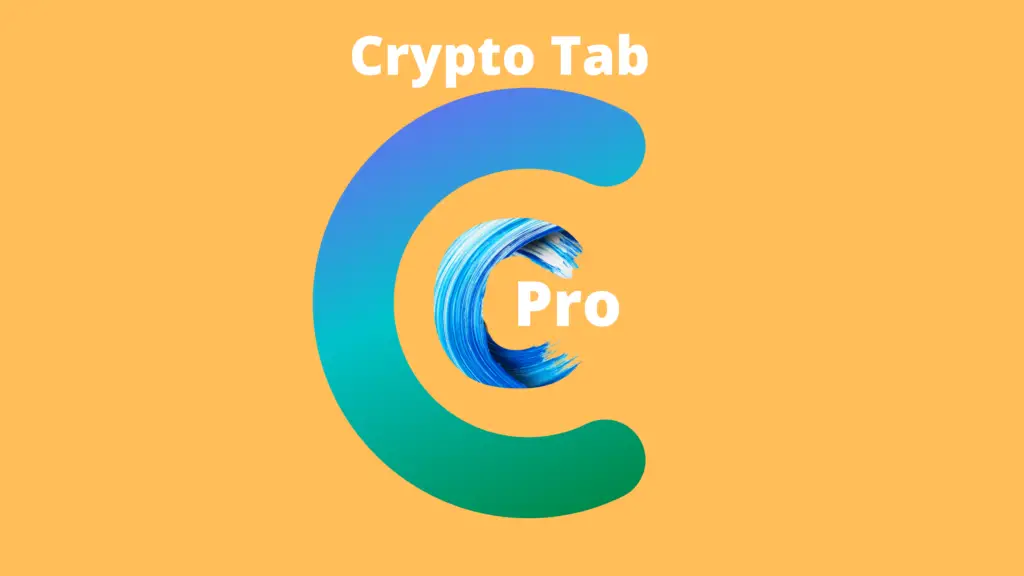 Crypto tab is an internet browser that also offers cryptocurrency mining. It comes with a built-in algorithm that supports crypto mining.
Users can download and activate the crypto tab just like any other web browser. They can seamlessly use the browser while it works for crypto mining.
Users can activate and deactivate crypto mining at any time. So, the users have full control over when to allow mining or use it as a normal web browser only.
The Crypto tab also offers an affiliate program. Users can earn rewards through the referral program without using or mining crypto coins directly.
The developers behind the crypto tab have developed some other apps like NFT mining, START, FARM, and VPN.
How Does Crypto Tab Browser Work?
The crypto tab browser has two features for the users. One is for web browsing and the second one is mining.
Users can install this browser easily from the official website and start browsing as they normally do with any other browser.
Once the user activates crypto mining, the browser will work seamlessly. It means the browser will start crypto mining without any active input from the user.
The Crypto tab does Monero coin (XMR) mining only. XMR uses the proof of work algorithm to generate new blockchain blocks. Its specific POW is called CryptoNight.
Like other web browsers, the Crypto tab also supports different versions:
Web browser
Mac browser
Android browser (Max, Pro, and Lite versions)
IOS
The Crypto tab team has developed some other apps as well:
Crypto Tab Farm
CB.click
Start
VPN and 
Tabs
How to Install and Activate Crypto Tab Browser?
You can use the crypto tab in two ways as mentioned above. You can earn through it with the referral program without ever using or installing the browser.
However, if you want to earn through the browser itself with mining, you'll need to install and activate it.
The first step is to download the crypto tab browser from its official website. You can also download the Mac, IOS, or Android versions.
The next step is to install and run the browser. This is the activation step for the browser.
You can create a new account or sign up with your social accounts such as Google or Facebook.
Next, you can locate the settings icon on the right corner and from the dropdown menu choose the settings for mining. You'll need to activate mining through these settings.
In other settings, you can optimize mining speed and CPU usage options.
How Do you Earn with Crypto Tab?
Earning with crypto tab is possible through two methods.
Through Crypto Mining
The widely anticipated option of browser mining is the flagship program of the Crypto tab browser.
Since there is very little data available currently, we cannot state how much money can you make through browser mining. Users on different social media platforms and review sections have made varying claims.
However, looking at the social proof and what the company claims, we can argue that it is certainly possible to make money through the browser mining option.
Affiliate Program
The second option is a referral program. You get 15% of the earnings that your referred person will earn through Crypto tab.
If your referred person invites another person and that one also makes money through the browser, you'll also get a further 10% of that amount.
In this way, the referral program works as a pyramid referral program where the referrers keep earning with new referrals.
What is Monero XMR?
Crypto tab pays its users in Bitcoin. You do not receive cash when you earn money through browser mining.
However, the strange thing is that it works on Monero (XMR) mining rather than Bitcoin mining.
Monero works with the proof of work (POW) protocol called CryptoNight. This algorithm needs access to the user's device memory to increase its latency dependence.
Monero also uses "Ring Confidential Transaction" to make transactions made by its users anonymous and untraceable. Also, its transactions use stealth addresses to add another layer of security for its users.
The powerful CryptoNight algorithm is made to resist mining hardware like ASIC and create minting opportunities for its users.
Currently, each new Monero block is created every 2.01 minutes and the reward rate is 1.4 XMR coins.
Monero (XMR) uses the same algorithm of blockchain mining as Bitcoin but it also uses the CryptoNight hash function within it.
Is Crypto tab Legit and Doest It Really Pay?
Crypto tab has currently speculative nature and there are different types of customer reviews available online.
Here are our key findings with the available online information about it.
Business Nature
Both options offered by the Crypto tab for earnings are legitimate. Crypto mining is the base of blockchain development and it uses the widely used POW algorithm for mining new blocks.
Similarly, its referral program is not unique and illegal, it has been used previously and is a legitimate status in most jurisdictions.
Overall, there is no suspicion about the nature of its business.
Legal Status
There is no clear indication of whether the Crypto tab as a business is a legally registered and authorized business in any jurisdiction.
We didn't find any legal lawsuit claims against the business as well.
Customer Reviews
Since it's a new technology and an emerging trend, we found a lot of negative and failed customer reviews.
Most of the customer reviews complained about the unavailability of cash conversion and Bitcoin withdrawal procedures.
Team and Owners
The biggest drawback of the Crypto tab currently is that it does not reveal its team and owners officially. Its website has no "about us" page and there is no information about its developers.
Virus and Malware Warning
As with any other browser, the Crypto tab is prone to virus and malware threats. Since it uses extensions and settings to allow mining in the background, it may come with more risks than other online browsers.
Final Words
The working nature of the Crypto tab mining and reward program is not suspicious. However, its hidden ownership and team with no clear indication of legal status are somewhat objectionable.
FAQs on Crypto Tab Browser
Here are a few frequently asked questions about the Crypto tab browser.
How to Create an Account?
You do not need to create a new account by providing personal information. You can sign up with your existing Google or Facebook account.
Does it Work like any Other Browser?
Yes, it is a web browser that works like any other browser. Additionally, it works on mining Monero coins in the background when enabled.
Does it Mine Bitcoin?
No, it does not mine Bitcoin but it mines Monero XMR coins.
Do You Get Paid in Cash?
No, you do not get paid in cash as a referral reward or mining. Your earned XMR coins are converted into Bitcoin that you can store and withdraw through a digital wallet.
How to Withdraw Bitcoins?
You can withdraw Bitcoins through a digital wallet and use services of a Bitcoin exchange to convert them into cash as you normally do with Bitcoins. However, it increases transaction costs.