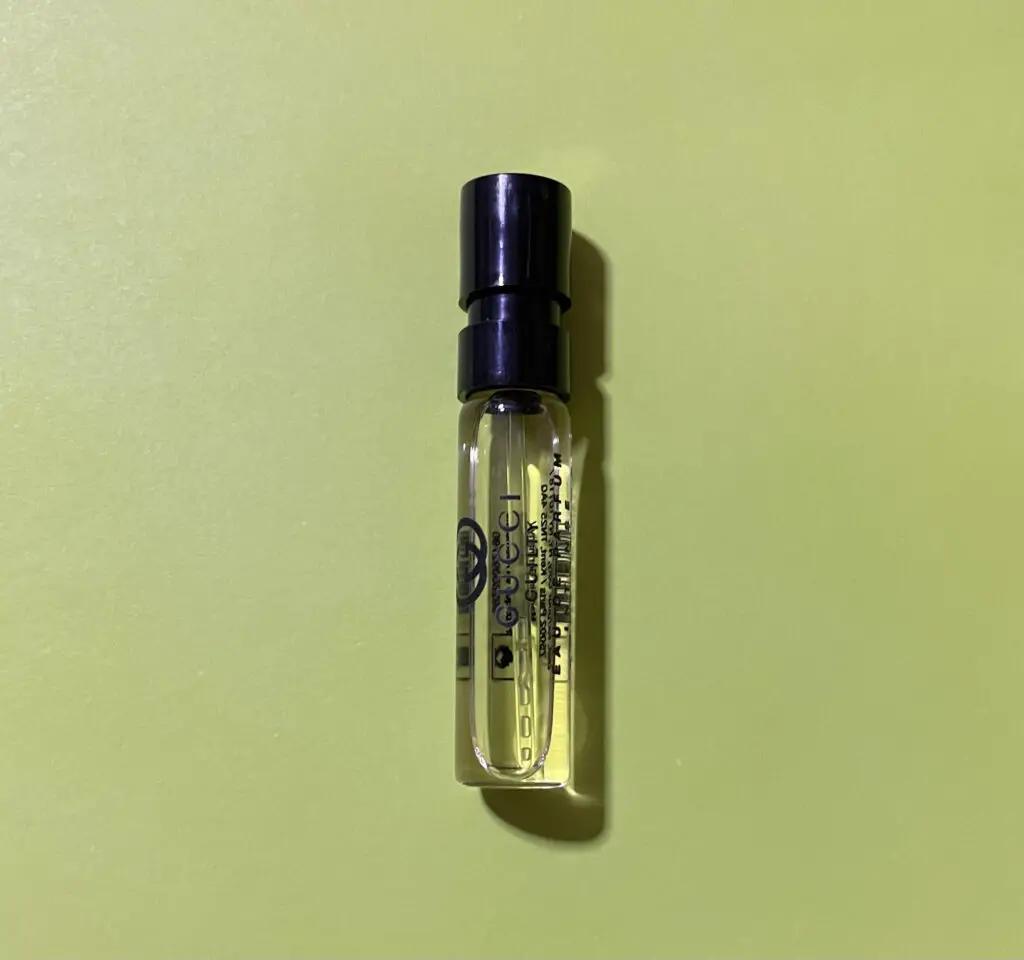 The story of Gucci (From then until now)
The story of Gucci is one of heritage, international success, periods of adversity, and remarkable resurgence. Let's embark on a journey through the key milestones that have shaped Gucci into the iconic luxury brand it is today:
In 1881, Guccio Gucci founded the Gucci company in Florence, Italy. Initially, Gucci focused on crafting fine leather goods and luggage, utilizing exquisite craftsmanship and Italian artistry.
In 1921, Gucci opened its first store in Rome, marking the beginning of its retail presence. The store showcased Gucci's luxurious creations and attracted attention from fashion-conscious individuals.
In 1938, Aldo Gucci, Guccio's son, joined the company and played a pivotal role in expanding its international reach. Aldo fostered Gucci's growth by establishing new stores in prominent global locations, including Milan and New York.
During the 1950s, Gucci solidified its status as a global fashion brand, renowned for its opulent and stylish luxury goods. The iconic double G logo became synonymous with the brand, symbolizing Gucci's commitment to excellence and sophistication.
However, the 1970s presented challenges for Gucci as the company faced a period of decline due to financial mismanagement and internal family conflicts. The brand experienced a decline in quality and reputation, impacting its market presence.
In the 1980s, Gucci underwent a significant transformation when it was acquired by Investcorp, a Bahraini investment firm. This change in ownership injected new life into the brand, setting the stage for its remarkable revival.
The 1990s marked a turning point for Gucci as Tom Ford was appointed creative director. Ford's innovative vision and boundary-pushing designs breathed new life into the brand.
Under his leadership, Gucci experienced a sensational renaissance, captivating fashion enthusiasts worldwide.
In the early 2000s, Gucci's success caught the attention of Kering, a French luxury goods company. Kering acquired Gucci, providing additional resources and expertise to further fuel the brand's growth and global expansion.
Throughout the 2010s, Gucci continued its upward trajectory, solidifying its position as one of the most successful luxury brands globally.
The brand captivated audiences with its eclectic designs, embracing bold colors, patterns, and a fusion of tradition and modernity.
In 2023, Gucci unveiled its commitment to sustainability with the launch of "Gucci Circularity." This initiative reflected the brand's dedication to responsible practices, aiming to minimize waste, promote recycling, and enhance the environmental footprint of its operations.
Today, Gucci stands as an emblem of timeless elegance, innovation, and Italian craftsmanship. With a rich history and a focus on sustainability, Gucci remains at the forefront of the luxury fashion industry, captivating the hearts of fashion enthusiasts around the world.
What is Gucci?
Gucci, synonymous with luxury fashion, continues to captivate the world with its timeless designs and impeccable craftsmanship. 
This Italian brand was founded by Guccio Gucci in 1921 and has cemented its position as a global icon. 
This review explores Gucci's rich heritage, impressive financial achievements, and commitment to sustainability.
Gucci's influence extends beyond its products; it represents a lifestyle of elegance and sophistication.
The brand's headquarters in Florence, Italy, is a testament to its deep-rooted connection to Italian craftsmanship and artisanal traditions. 
Gucci's dedication to quality and attention to detail has earned the brand a devoted following.
As of March 31, 2023, Gucci's financial success is evident, with a revenue of €9.6 billion and a net income of €3.9 billion. 
This remarkable performance speaks to Gucci's ability to navigate the luxury fashion landscape and capture the hearts of discerning consumers worldwide. 
The brand's market capitalization of €100 billion further emphasizes its strong market position and enduring value.
Gucci offers a range of coveted products, including handbags, ready-to-wear clothing, footwear, accessories, and even home decoration. 
Each item exudes luxury, incorporating the brand's iconic motifs, intricate detailing, and unparalleled craftsmanship. 
Gucci's commitment to excellence is reflected in every piece, making them cherished possessions for fashion enthusiasts.
Notably, Gucci has enlisted a roster of high-profile brand ambassadors, including Harry Styles, Dakota Johnson, and Jared Leto. 
These influential figures embody the brand's spirit and amplify its individuality, creativity, and self-expression message.
Gucci has also taken a proactive stance in embracing sustainability, recognizing the importance of reducing its environmental impact. 
The brand has implemented a series of initiatives to achieve its sustainability goals. 
By 2025, Gucci aims to use 100% recycled materials in its products, demonstrating its commitment to circular fashion. 
Additionally, a 20% reduction in water usage and elimination of single-use plastics from its operations by 2025 highlight Gucci's dedication to environmental stewardship.
Gucci's cultural influence extends beyond its products and sustainability efforts to philanthropy and social responsibility. 
The brand actively supports various initiatives related to education, art, and social justice, empowering communities and positively impacting society.
Gucci's Business Model
Gucci, a renowned luxury fashion brand, operates with a distinct business model designed to cater to high-income consumers interested in luxury fashion. Let's delve into the key aspects of Gucci's business model:
Customers: Gucci targets high-income consumers who seek exclusive and premium luxury fashion products. The brand appeals to individuals who appreciate quality, craftsmanship, and sophistication in their fashion choices.
Products and Services: Gucci offers a wide range of luxury goods, including ready-to-wear clothing, handbags, shoes, jewelry, watches, and fragrances. The company meticulously designs, produces, and distributes these products to ensure they meet the highest standards of excellence.
Revenue Streams: Gucci generates revenue primarily through the sale of its luxury products and services. In addition, the brand utilizes licensing agreements to generate additional revenue by granting other companies the right to use its prestigious brand name.
Key Partnerships: Gucci establishes strategic partnerships with fashion retailers, department stores, and luxury goods wholesalers. These collaborations enable the brand to expand its distribution network, reach a broader customer base, and enhance its brand presence globally.
Branding: Gucci boasts a strong and globally recognized brand. The brand's reputation is built upon its rich heritage, Italian craftsmanship, and unwavering commitment to delivering superior quality products. Gucci's brand equity contributes significantly to customer loyalty and brand appeal.
Location: With a global network of stores strategically located in major cities worldwide, Gucci ensures its accessibility to affluent customers seeking luxury fashion experiences. Moreover, the brand operates a robust online platform, allowing customers to conveniently shop for Gucci products from anywhere.
Pricing: Gucci products are priced at a premium, reflecting their status as luxury goods. The elevated pricing aligns with the exclusivity, craftsmanship, and prestige associated with the brand, appealing to affluent customers who value the unique value proposition that Gucci offers.
Innovation: Gucci remains at the forefront of the fashion industry by fostering a culture of innovation and continuous development. The brand consistently introduces new designs, styles, and collections, allowing it to stay ahead of the competition and meet the evolving demands of its discerning customers.
Challenges and Opportunities: Gucci confronts various challenges, including heightened competition from other luxury brands, the shifting landscape of brick-and-mortar retail, and the need to adapt to changing consumer preferences. However, the brand also identifies opportunities such as the growth potential of the luxury goods market, the expansion of its e-commerce business, and the development of new products and services to cater to emerging customer demands.
Owners of Gucci: Who is the actual owner?
Gucci, an iconic name in luxury fashion, is under the substantial ownership of the multinational corporation Kering. 
With a staggering 99.4% stake in Gucci, Kering holds a position of significant influence over the brand's operations and future trajectory. 
This review explores the implications of Kering's ownership and its impact on Gucci's standing in the fashion industry.
Kering's near-total ownership of Gucci showcases its unparalleled dominance within the luxury fashion market. 
This level of control underscores Kering's unwavering confidence in the enduring value and potential of the Gucci brand. 
With such a substantial stake, Kering assumes a central role in shaping Gucci's strategies, ensuring its continued success as a global fashion powerhouse.
As of March 31, 2023, Gucci's shares hold a remarkable market value of €12,963,843,370, a testament to its strong market position and unwavering desirability among consumers. 
This valuation reflects Kering's commitment to nurturing and expanding Gucci's brand and the trust investors have in Gucci's future growth prospects.
While Kering commands the majority of Gucci's ownership, it is noteworthy that public shareholders hold 0.6% of the shares. 
This modest public ownership allows for minimal external influence, preventing complete monopolization of decision-making power within Gucci.
Kering's ownership of Gucci has yielded positive and potentially negative outcomes for the brand.
On the positive side, Kering's extensive resources and industry expertise have propelled Gucci to new heights. 
Through strategic guidance, financial backing, and operational support, Kering has enabled Gucci to expand its global presence, maintain its reputation for quality and innovation, and capture the imagination of discerning consumers worldwide.
However, critics caution that Kering's overwhelming control over Gucci may impact the brand's creative autonomy and ability to take risks. 
Concerns arise that a profit-oriented approach could compromise Gucci's artistic integrity and uniqueness. 
Yet, Kering has shown a commitment to preserving Gucci's heritage while embracing innovation, striking a delicate balance between commercial success and creative freedom.
Kering's ownership of Gucci symbolizes consolidating power within the luxury fashion industry. 
With an overwhelming 99.4% stake, Kering holds significant sway over Gucci's direction and operations. 
While this level of control raises valid concerns, it is difficult to dispute the positive influence Kering has had on Gucci's growth and market value. 
As long as Kering continues to nurture Gucci's artistic vision while leveraging its corporate strength, Gucci is poised to maintain its status as a global luxury leader.
What is Kering?
Kering, a renowned name in the luxury goods industry, stands as a global powerhouse with an impressive portfolio of brands. 
Headquartered in Paris, France, Kering has established itself as a luxury market leader under founder François Pinault's visionary leadership. 
This review delves into Kering's notable achievements, commitment to sustainability, and significant industry contributions.
Founded in 1963, Kering has grown into a conglomerate with a diverse range of major brands. 
The company's portfolio includes iconic names such as Gucci, Saint Laurent, Bottega Veneta, Balenciaga, Alexander McQueen, Brioni, Boucheron, Pomellato, DoDo, Qeelin, and Kering Eyewear. 
This impressive collection of luxury labels showcases Kering's ability to curate and nurture brands that define contemporary fashion and appeal to discerning consumers worldwide.
Kering's success is reflected in its financial performance. The company thrives in the competitive luxury goods market with a revenue of €17.6 billion and a net income of €3.4 billion. 
Its market capitalization of €100 billion speaks volumes about the investor confidence and market recognition of Kering's strategic direction and financial stability.
Beyond its commercial achievements, Kering is committed to sustainability, recognizing the importance of environmental responsibility in the luxury industry. 
The company has taken significant steps to reduce its environmental impact. 
By 2025, Kering aims to source 100% of its energy from renewable sources, demonstrating its dedication to combating climate change. 
Additionally, a commitment to reducing water usage by 20% and eliminating single-use plastics from its operations by 2025 highlights Kering's proactive approach to sustainability.
Kering's sustainability initiatives extend beyond its operations. The company actively engages with its brand portfolio, encouraging sustainable practices throughout the supply chain. 
This commitment to sustainability encompasses responsible sourcing, ethical production, and social initiatives, aiming to promote transparency and positive impact within the industry.
With approximately 37,000 employees, Kering prioritizes a diverse and inclusive workforce, fostering a culture of creativity and innovation. 
The company's dedication to employee well-being and growth reflects its belief in nurturing talent and encouraging collaboration across its brands.
The Dynamic Leadership Team Shaping Gucci's Success
Gucci's remarkable journey to becoming a global luxury fashion powerhouse is a testament to the skill and dedication of its leadership team. 
Composed of seasoned professionals from diverse backgrounds, this team brings together a wealth of experience and expertise to drive Gucci's continued success. 
This review explores the key individuals shaping the brand's direction and fueling its growth.
At the helm of Gucci is Marco Bizzarri, a seasoned Italian fashion executive who has served as the CEO since 2015. 
Bizzarri's strategic vision and business acumen have been instrumental in elevating Gucci to new heights. 
With a track record of success at renowned fashion houses like Ermenegildo Zegna and Tom Ford, Bizzarri is responsible for the overall business performance of Gucci, steering the company towards continued growth and profitability.
Leading Gucci's creative direction is Alessandro Michele, an Italian fashion designer who has been the brand's Creative Director since 2015. 
Michele's distinctive and whimsical designs have breathed new life into Gucci, captivating the industry and redefining the brand's image. 
His ability to blend tradition with innovation has garnered acclaim and reinvigorated Gucci's global appeal.
Overseeing the brand and client strategy is Robert Triefus, an American marketing executive with an impressive background in the luxury sector. 
With prior experience at LVMH and The Estée Lauder Companies, Triefus brings a wealth of brand management and client engagement expertise to his role as Chief Brand and Client Officer. 
His strategic insights and marketing prowess have contributed to Gucci's continued success in building a loyal customer base.
The Americas region is led by Susan Chokachi, an American fashion executive who assumed the role of President and CEO of Gucci Americas in 2018. 
Chokachi's extensive experience in the industry, including senior positions at Michael Kors and Ralph Lauren, ensures the smooth operations and strategic growth of Gucci in the region.
Federico Turconi, as Chief Operating Officer – of Gucci America, oversees operational excellence within Gucci's Americas division. 
With a background at Kering and Bottega Veneta, Turconi brings valuable insights into streamlining processes and optimizing efficiency to drive Gucci's success in the region.
Stephanie Lewis, a British fashion executive, takes charge as the Managing Director of Gucci, responsible for the brand's operations in Europe. 
With her experience at Burberry and Chanel, Lewis brings a wealth of knowledge in luxury retail and brand management to drive Gucci's growth in the European market.
As EVP of Gucci, Tommaso Vecchi leads the wholesale business, leveraging his expertise from his time at Kering and Bottega Veneta. 
His strategic approach ensures solid partnerships and effective distribution channels for Gucci's products.
Bonnie Abraham, the Vice President Of Retail – East, oversees Gucci's retail operations in the East. 
With her experience at Michael Kors and Ralph Lauren, Abraham deeply understands the luxury retail landscape and customer preferences.
As Vice President of Global Digital Business, Martin Barthel plays a crucial role in Gucci's digital transformation and e-commerce strategies. 
His experience at Kering and Bottega Veneta equips him with the expertise to navigate the evolving digital landscape, ensuring Gucci remains at the forefront of the industry.
Gucci's leadership team collectively demonstrates a commitment to driving the brand's success while embracing sustainability. 
Their combined expertise, innovation, and strategic vision have propelled Gucci to the forefront of the luxury fashion industry. 
With their guidance, Gucci continues to set trends, captivate audiences, and solidify its position as a global leader in luxury fashion.