A quantitative financial analyst goes through a vast database and discovers statistics patterns to reduce mathematical errors and increase profit.
If you are a quantitative financial analyst and want to broaden your knowledge, reading quantitative finance books can help you to a larger extent. Finance books will facilitate you to develop your understanding of Finance in a better and handy way.
If you are into the stock market, banking, insurance, credit or risk asset management, or trading forex, you must learn to create a winning edge and manage risks.
This post includes a list of the 7 Best Quantitative Finance Books You Should Have at your home to develop an insight into quantitative Finance. These books will help you deal with numbers, develop knowledge of financial management risks, and create more assets.
So stay along with us to crack the review and authors of these quantitative finance books – here you go!
7 Best Quantitative Finance Books You Should Have: A Thorough Insight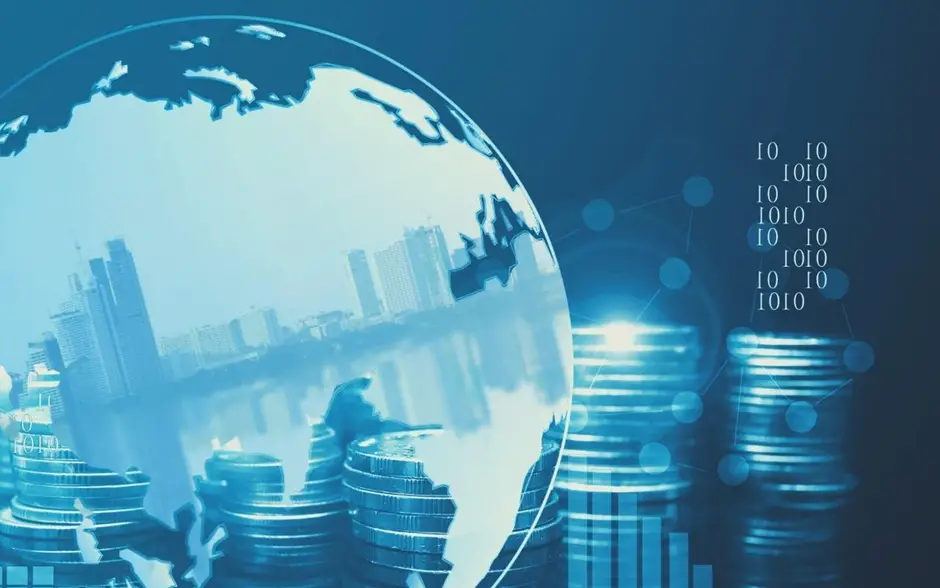 Below is the list of financial books that are practical and written for professionals and beginners. If you want to develop financial strategies just like a pro, you will not get a better list than those discussed below:
If you want to develop your learning in the Finance field, you need to develop basic Finance information. A book named An Introduction to Quantitative Finance is one of the best must-have Finance books that offer simple solutions to difficult transactions.
A professor writes the book on the practice of statistics and the Harvard Management Company's managing director. It is a simple-to-understand book that includes short yet precise solutions to different maths problems so you can better understand quantitative Finance's basics.
Book Name & Author
This book: An Introduction to Quantitative Finance, is written by Stephen Blyth.
Book Review
In this book, Stephen Blyth included complex transactions and financial derivatives that have offered every kind of fascinating trick to mathematical problems.
Moreover, you can easily crack all the information you are looking for in the Finance field – the use of this book is very simple, regardless of whether you are new in this field—without any prior financing experience.
2.  Quantitative Trading With R: A Book For Understanding Mathematical And Computational Tools From A Quant's Perspective
Here is another book that can provide you with an understanding of how to develop quantitative strategies by using the software.
The author of this book is an expert and practitioner in the quantitative finance field. Besides the basic information, the text has also expanded to the financial Maths and computing concepts.
This book offers winning strategies to several readers and practitioners so they can understand computational and mathematical tools from a quantitative Finance perspective.
Book Name & Author
The author of Quantitative Trading with R is Harry Georgakopoulos.
Book Review
This quantitative finance book provides you with a massive amount of quantitative financial information and is a great choice for producing trading strategies. The book is full of tutorials, notes, suggestions, references, etc.
After reading this Finance book, you can learn what to do with the discussed topics. The book's thoughtful style has also covered the calculation of hedge fund ratios. This book is equally beneficial for beginners and learners.
3.  Quantitative Momentum: A Guide To Build A Momentum-Based Stock Selection System
Here we have another best quantitative finance textbook – Quantitive Momentum! This book includes successful systematic financial strategies that the author has developed after an exclusive test of time and extensive investigations. The author gives confidence to the reader to generate their monument strategy from the beginning.
Book Name & Author
Quantitative Momentum  —by— Wesley R. Gray, Jack R. Vogel
Book Review
To increase your portfolio value in the financial industry, you need to learn about monuments, their importance, and their implementation.
This book is undoubtedly a great addition to your Finance book collection as it enhances your knowledge about systematic financial strategies and helps you in implementation.
Everybody knows quantitative Finance is a tricky subject that can drive you and others crazy. Therefore, this quantitative finance book explains every concept in deeper detail. An easy and simple language is thoroughly used in this book.
Eventually, learners and beginners can apply mathematics to investing decisions. The actual reason for the popularity of this book is its futuristic approach and the discussion of involved risks.
Book Name & Author
Quantitative Finance For Dummies is written by Steve Bell, DPhil.
Book Review
Quantitative Finance For Dummies is an understandable and broader introduction to finance. It brilliantly includes the formulas, core model, and quantitative finance methods to develop quantitative finance information – examples, exercises, and formulas in a simpler way.
The complex concepts and words are simply explained so every reader can easily grasp the discussed values.
The author of this book belongs to a quantitative analysis background and has a deeper experience with readers—his explanations help make smart and successful financial decisions. Whether you are looking for basic concepts or some significant ones, this book is perfect.
A simple concept is explained using different, easier, and more accurate methods, so you may not be left with any ambiguity.
The author has used Microsoft Excel to demonstrate simulation models, and he has also provided solutions to financial uncertainties so the reader may not be stuck anywhere. The book also covers the holistic approach to project management.
Book Name & Author
Quantitative Methods for Business was written by Jeffrey D. Camm, Dennis J. Sweeney, David R. Anderson, Thomas A. Williams, James J. Cochran.
Book Review
If you want a quantitative finance book that includes the latest market trends, you will not find a fantastic book other than this quantitative finance book. It includes all the crucial issues and practices faced by industries, factories, and different areas.
The step-by-step explanation of mathematical concepts and techniques is easy to apply everywhere. Writers have also used memorable and real-life experiences for better explanation and elaboration.
A thoroughly up-to-date experience is shown in this book.
Unlike other finance books (how-to books), this quantitative risk management is a why book. Instead of step-by-step information on mathematical solutions, this book includes the reasoning and elaborates on the subjects. To understand this book, you are supposed to have a solid mechanical background.
The writers of this book have included advanced topics because their motive is to provide you with the detail behind every step. Every latest concept and term of every query is explained in detail.
Writers have applied the standard industrial approach to help you explore key basics and concepts of finance.
Book Name & Author
Quantitative Risk Management is a Princeton Series in Finance written by Rüdiger Frey (Author),  Alexander J. McNeil  (Author), Paul Embrechts.
Book Review
This quantitative finance book has covered a complete revision and expansion of the developments made in the finance field.
To help you understand wider concepts with ease, writers have first covered smaller ones – so you may climb up the ladder wisely.
Besides pricing COE and credit risks, writers have also provided the solution for managing insurance risks and credit risks.
7.  Quantitative Finance: A Simulation-Based Introduction By The Use Of Excel
Every researcher and practitioner does not succeed in the quantitative finance field but the one with vast experience. The writer has explained his successful methods in this book, so the reader and practitioner feel it is easy to grasp.
Matt Davison is a professor and dean in the science faculty for actuarial science and statistics at the University of Western Ontario. The writer, with his experience, has provided a practical and direct approach to the subject.
Book Name & Author
Quantitative Finance is Finance's simulation-based book written and explained by Matt Davison.
Book Review
Matt Davison has provided a real and modest level of mathematical background so they can excellently serve in the market. He has also guided various valuable techniques to become a successful and popular quantitative analyst.
The book has offered simple and complicated examples developed by hand and excel sheets.
The author has discussed finance risk, return, decision-making, and cash flow projects. In addition to traditional discount projects, bonds, mortgages, and excel simulation for annuities are also elaborated. Indeed, it is an all-in-one finance book!
Every chapter concludes with educational models of the yield curve using very simple discrete models. If you are looking for an advanced finance solution, this Quantitative Finance book is for you!
Our Summary
Finance is a tricky subject that is not easy to understand and apply practically. For a clear understanding, you need a book that has explained every strategy, formula, and concept in detail so as a Finance student, you may not feel any difficulty at any phase.
This article has reviewed seven different finance books so you may feel at ease while handling finance practically. The enlisted books are perfect to go for both beginners and pros.
You can review the book, pick the one that suits your needs, and place the order to make finance an easy game for you.