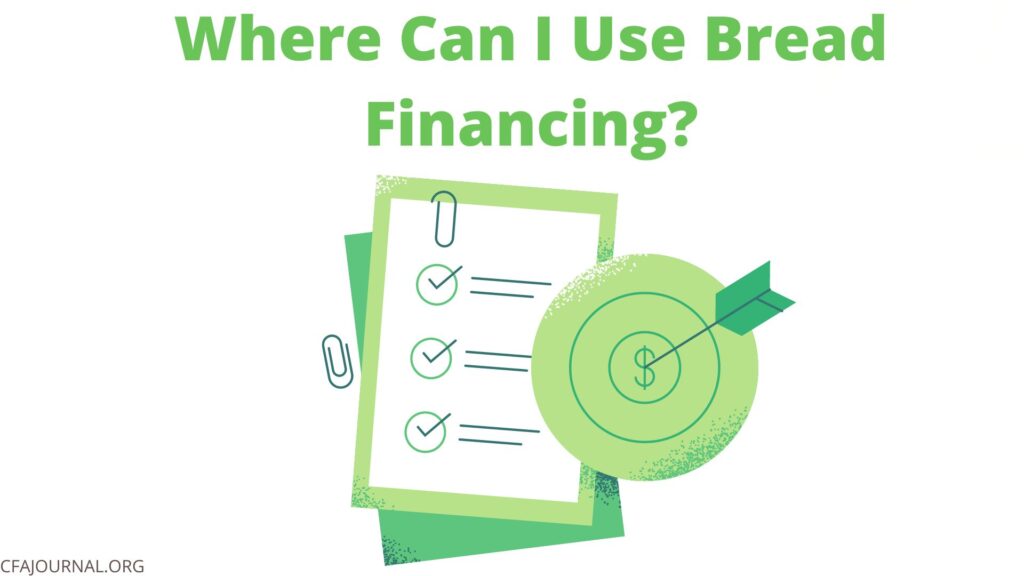 Bread payments is a growing financing service provider. Borrowers can use it while shopping online or through retail outlets.
It is a useful alternative financing service that allows easy loan terms to the borrowers.
Let us discuss what is bread financing, where you can use it, and how it works.
What is Bread Financing?
Bread is a financial technology company that enables payment-over-time solutions for shoppers. It also offers payment solutions to merchants and retailers.
The bread payments company's largest appeal to its users is the "buy now, pay later" feature that is offered in collaboration with participating merchants.
Bread Payment is a relatively young financial tech company. It offers financial services through a partnership with Comenity bank and a credit union.
Although Bread is primarily a small loan offering company, it offers payment solutions to merchants such as point-of-sale, online payments, and deferred payment solutions.
Bread's payment solutions can be integrated with almost all popular e-commerce platform providers such as Shopify, WooCommerce, Big-commerce, etc.
In a nutshell, Bread is offering the same services to both sides of retail shopping.
How Does Bread Financing Work?
A good feature of Bread payment solutions is the availability of prequalification assessments for shoppers.
It is particularly useful for shoppers who are unsure of their credit scores or approval chances. You can check your loan approval eligibility before you actually apply for one with Bread loans.
You'll need to fill in some basic information to check the prequalification. This includes entering your name, email, contact number, address, etc.
You can also verify the interest rates on offer for your chosen plan. It means you'll have a snapshot of your personal loan obtained from Bread payments in a few clicks.
Once you are satisfied with the prequalification scenario, you can move on to the application process.
You can select to pay with Bread payments at selected retail outlets or online stores. You'll need to go through the prequalification steps as mentioned above.
Once Bread financing approved your request, you'll receive the credit in your account. You can then use that amount to pay for the purchases.
Your total loan amount will be divided into fixed loan installments. You'll be notified of the applicable interest rates, loan tenure, and monthly installment amounts.
There are no additional charges for prepayments. However, you cannot repay your loan with a credit card.
Where Can You Use Bread Financing?
There is no official information about where you can use Bread financing. The Bread payments website does not offer a list of partner retailers or participating online stores as yet.
The best option for you is to check the Bread payments option when checking out with an online store or ask for it when paying at the counter.
You can always check free online resources to find whether your favorite store is listed as a partner with Bread payments.
Generally, Bread payment solutions support retail and online stores for apparel, beauty, home products, electronics, health, travel, and tourists.
Some of the participating retailers with Bread financing currently include:
Titan Fitness
Hexclad
Winkbeds
Digital Storm
Poly and Bark
Key Features of Bread Financing
Bread is not a conventional lender. It isn't a credit card provider as well. Therefore, you should evaluate its features before using it.
Bread is your go-to option when you run out of cash or don't have a credit card. Its interest rates can be compared to credit cards as well.
Here are a few key features of Bread financing to consider before using it.
Credit Inquiry
Bread puts a soft Inquiry on your credit profile when you apply for a loan. It doesn't affect your credit score until your application gets approved.
However, once your credit application is approved, it will be reported to a credit bureau. Depending on how you complete your loan term, it can benefit or harm your credit score.
Loan Approval
Like any other conventional loan, your Bread loan will be approved after assessing your credit profile. However, as these are small personal loans, your chances of approval are higher.
Prepayments
Bread allows prepayments to its borrowers. You wouldn't incur any additional charges if you settle your loan earlier.
Fixed Installments
Unlike credit card payments, you can be certain about monthly payments with Bread financing.
Since your APR and loan amount are fixed, your monthly installment will be fixed throughout the loan term.
Competitive APRs
With Bread payments, your loan APR will depend on your credit profile.
It means the higher your credit score the lower your loan APR. Other factors like loan terms and the loan amount will also affect your APR.
No Refunds Of Paid Installments
If you return or cancel a purchase and make a few loan payments to Bread meanwhile, there is no way to refund those paid installments.
No Use of Credit Card
You can prepay your loan installment at any time without incurring additional charges. However, you cannot use a credit card to repay Bread loan installments.
No Retailer Information
A major drawback of using Bread financing is the lack of information about its retail partners.
There is no official partner listing for retail and online stores on Bread payment's official website.
Bread Financing Solutions for Merchants
Bread financing solutions are offered to merchants as well. Retailers and online stores can utilize Bread's payment solutions to increase their e-commerce sales.
Bread helps merchants offer fully customized and integrated payment solutions. It helps them receive online payments, offers prequalification, and financing options.
Bread payment's documentation helps easy integration with renowned e-commerce solution providers including Shopify, Magento, and Big Commerce.
Payment solutions, e-commerce data analytics, and financing services offered through a single platform means merchants can scale their sales tremendously.
Advantages of Using Bread Financing
For merchants and shoppers alike, Bread offers some major advantages with its convenient payment solutions.
Prequalification, application processing, and easy loan approval process.
No hard credit inquiries until approval.
Possibility of multiple loans.
Competitive interest rates and scheduled fixed loan installments.
When used wisely, Bread loans can improve your credit score as these loans are reported to a credit bureau.
One-stop payment solutions for merchants including payments and financing services.
Small personal loans can be used as an alternative to expensive credit card solutions.
Ideal for borrowers with below-good and average credit scores.
Disadvantages of Using Bread Financing
Despite all its features and usability, Bread financing comes with some disadvantages for shoppers and merchants.
It is difficult for shoppers to find out partner retailers and online stores.
Interest rates offered depend on the credit profile of the borrower.
Borrowers have no choice of installment refunds if their purchases are canceled for some reason.
Borrowers cannot make loan payments with a credit card.
Merchants may not be able to offer their financing terms.
Bread Financing Alternatives
Bread is a useful alternative financing option for shoppers. It allows borrowers to obtain small loans while shopping with selective brands.
However, if you aren't comfortable with Bread payment solutions, you can look for a few alternatives.
First, using a credit card is an ideal replacement for personal loans like Bread. The APR would be similar to other credit terms.
You can also apply for a payday loan through a private lender and a personal loan with a commercial bank.