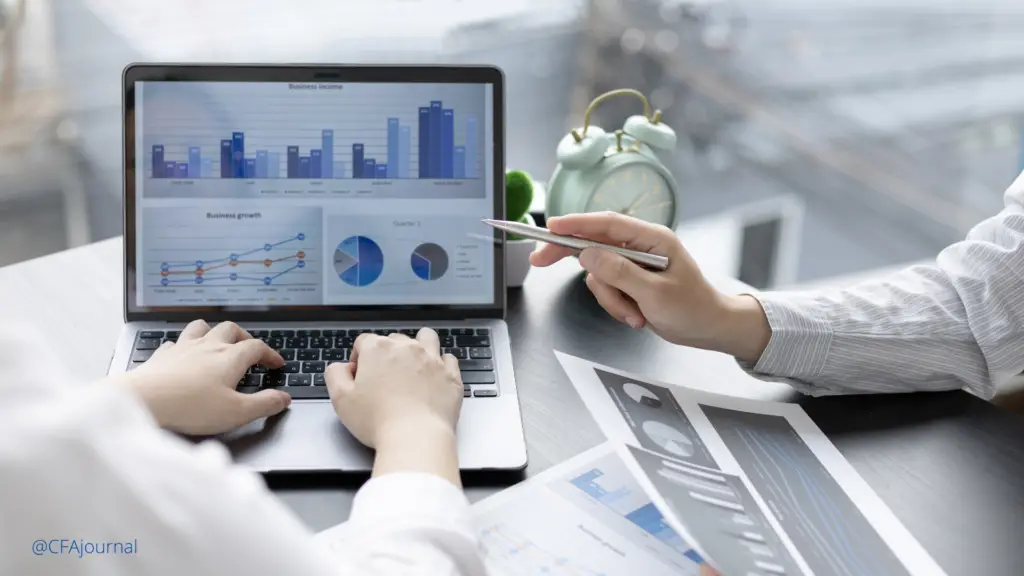 The sharp increase in entrepreneurship over the course of time has facilitated a number of changes within the realm of the business world that have surfaced as a result.
Venture Capital is one such change in the business dynamic that has appeared to be an interesting approach toward entrepreneurial financing.
Venture capital can simply be defined as a method using which investors invest finance into businesses, in order to help them grow and prosper.
These businesses are usually businesses that are risky investments but have high growth potential.
The goal of the venture capitalist in this regard is, therefore, to ensure higher returns and exponentially multiplied payouts once the startup gets acquired, or there is an IPO for the company.
Venture Capital Firms are mostly run by a number of partners, who have managed to pool in a considerable source of finance, based on which the group can invest on behalf of these companies.
They are mostly large state institutions and use venture capital services in order to help venture capitalists (the partners) generate large sums of money.
Key Advantages of Venture Capital
There are a number of advantages that occur as a result of investment raised and maintained by venture capitalists.
Growth Opportunities
Firstly, it can be seen that it provides an opportunity for growth for the company. This is the amount that can be utilized by the company in order to finance its operations so that they can ease into the market, and create a footing for itself.
Venture Capital Experience
Venture Capital Firms, as mentioned earlier, are established by high-net-worth individuals who have had experience, and entrepreneurial success, of some kind.
This experience can help companies to benefit since their advice can potentially help them grow and expand into different areas of interest that are likely to add considerable value to the company.
Connections and Networking
The contacts and information that are pooled by Venture Capitals help young businesses establish their connections in the business world and ensure that they are able to create a proper marketing funnel using these contacts and networks of these people.
Controlled Liability
In the case of venture capital, entrepreneurs don't always have the pressure of having to repay the amount that is invested by the venture capitalist.
In the worst-case scenario where the company is unable to render the desired advantages, the liability is quite controlled and limited.
Entrepreneurs do not have to be liable to repay the amount invested by Venture Capitalists.
Major Disadvantages of Venture Capital
Despite the fact that Venture Capitalists provide excellent opportunities for growth for the company, there are some downsides that must be taken into account in order to get a clear picture regarding the viability of venture capitalists.
These disadvantages are given below:
Dilution of Ownership and Control
The greatest disadvantage of Venture Capitalists is the fact that it requires a trade-off. In exchange for the amount that is being invested by the Venture Capitalists, the entrepreneur is supposed to let go of a certain percentage of the company.
This results in ownership dilution, which is unavoidable.
Unprecedented Redemption
Given the fact that venture capitalists invest in the company for capital gains, it can be seen that they might redeem their investment in a quicker short frame, even when it is not feasible or favorable for the business.
This is a risk, which might adversely impact the financial position of the company.
Operational Difficulties
Given the high stakes at the place, it can be seen that there are a couple of processes that need to be completed in order to get a venture capitalist on board.
This might include the tedious process of valuation, and ensuring that companies are able to value their business in an accurate manner. Undervaluation might result in a detrimental impact on the business.
Higher Payouts
Venture Capitalists may also demand higher payouts, because of which the company might face excessive pressure.
It might also come with strings attached, which might not exactly be in line with the vision of the founder of the company.
Difference Between Venture Capital and Hedge Funds
Venture capital and hedge funds represent two types of investment strategies that involve a high level of risk.
While both may target returns through investments in businesses and financial assets, their respective strategies and structures differ significantly.
Venture capital is a long-term equity investment made into smaller or startup companies with significant potential for growth and heightened risk levels.
This type of investment typically requires the investor to commit to a company for several years while the company builds up its value before any returns on the initial outlay are realized.
On the other hand, hedge funds focus more on short-term trading activities such as derivatives, arbitrage, and speculation using borrowed money (leverage).
The goal is to generate returns by leveraging market conditions to boost profits, although this strategy can backfire if markets change quickly or unexpectedly.
In terms of structure, venture capital firms are typically organized as limited liability corporations with individual partners who receive incentives from the company's profits; hedge funds exist as private partnerships where investors share a portion of the fund's profits and losses.
Both venture capital and hedge funds provide important services to their respective communities but differ greatly in strategy, structure, and risk/return ratios.
10 Best Venture Capital Firms in the World
Sequoia: Sequoia is a leading venture capital firm with offices around the world, including in Silicon Valley, Beijing, Mumbai, and Shanghai. The firm invests in start-ups across many industries and has invested in companies such as Google, LinkedIn, Yahoo, and Dropbox.
Accel: Founded in 1983, Accel is one of the oldest venture capital firms in existence. It has invested in some of the most successful tech companies ever, including Facebook, PayPal, and Slack. Accel's team consists of experienced entrepreneurs who provide guidance and advice to its portfolio companies.
Benchmark: Benchmark is a prominent early-stage venture capital firm that focuses on consumer internet, enterprise software, and digital media investments. The firm has backed iconic startups like Uber, Twitter, and Instagram and provides valuable mentorship to its investees via its well-known "Benchmark School".
Kleiner Perkins Caufield & Byers (KPCB): KPCB is a renowned venture capital firm headquartered in Menlo Park which specializes in providing both investment capital and strategic guidance for new technologies start-ups through various stages of development. Companies funded by KPCB include Google, Amazon, AOL, and Sun Microsystems.
Andreessen Horowitz (a16z): Founded by Marc Andreessen and Ben Horowitz in 2009, a16z is a leading Silicon Valley venture capital firm that invests primarily in technology companies at their earliest stages of development including seed stage or Series A round investments. Startups funded by a16z include Airbnb, Instacart, and Patreon among others.
Union Square Ventures (USV): USV was founded by Fred Wilson back in 2003 as an early-stage venture capital fund with investments focused primarily on internet-related businesses like e-commerce ventures or social media applications but also invests into bitcoin/blockchain startups on occasion too. USV's notable investments include Etsy, KickStarter and Zynga.
First Round Capital: First Round Capital is an early-stage venture capital firm based out of New York City which has become known for investing in pre-Seed start-ups heavily – something many VCs have shied away from doing as it can be common for founders to not yet have developed solid traction metrics or rolled out their initial product offering at this early stage – something essential oftentimes required for traditional VCs to invest money into a startup's Series A round. First Round Capital's portfolio includes companies such as Warby Parker and Uber.
Greycroft Partners: Greycroft partners are another New York City-based VC with over $2 billion under management that targets investments primarily into Seed level deals where they specialize greatly so much so that they even offer "Premiere Seed funding programs" managed by John Eames which offer entrepreneurs generous financial investments coupled with extremely helpful programming related resources like mentorships helping them scale quickly!. Notable investments from Greycroft Partners have included Venmo and IheartMedia.
Alphabet Inc.: Alphabet Inc., formerly known as Google Ventures before 2015 when rebranded after parent company Google merged itself with its corporate umbrella company Alphabet Inc., does continue investing today although now mainly focuses more significantly on larger deals than it uses than it used to when initially launched back 2008 — Things like late-stage rounds or even direct public offerings rather than Seed or Series A financing initiatives for startup founders having said that. Notable current ventures from Alphabet Inc.'s portfolio include Theranos_and DeepMind.
Y Combinator: Last but not least we come to Y Combinator – arguably one of the world's most recognizable entities within startup accelerator circles! Y Combinator is an organization dedicated entirely towards helping founders successfully navigate all aspects associated with launching successful businesses from their launchpad program aiding young entrepreneurs to organize their ideas properly & efficiently to becoming viable business propositions right through to post-launch advice offering assistance on scaling strategies once gained further traction. Some past success stories originating from Y Combinator would include Airbnb and Dropbox.
Conclusion
Therefore, it can be seen that investments from Venture Capitalists come with its fair share of issues.
However, it is imperative that the advantages of venture capitalists clearly exceed the downsides, because of the overall potential it provides to entrepreneurs for growth.
For entrepreneurs, it can be getting a renowned venture capitalist onboard acts as a process of validating the overall idea.
Therefore, it exponentially adds to the value of the company, because it adds to the credibility of the business.