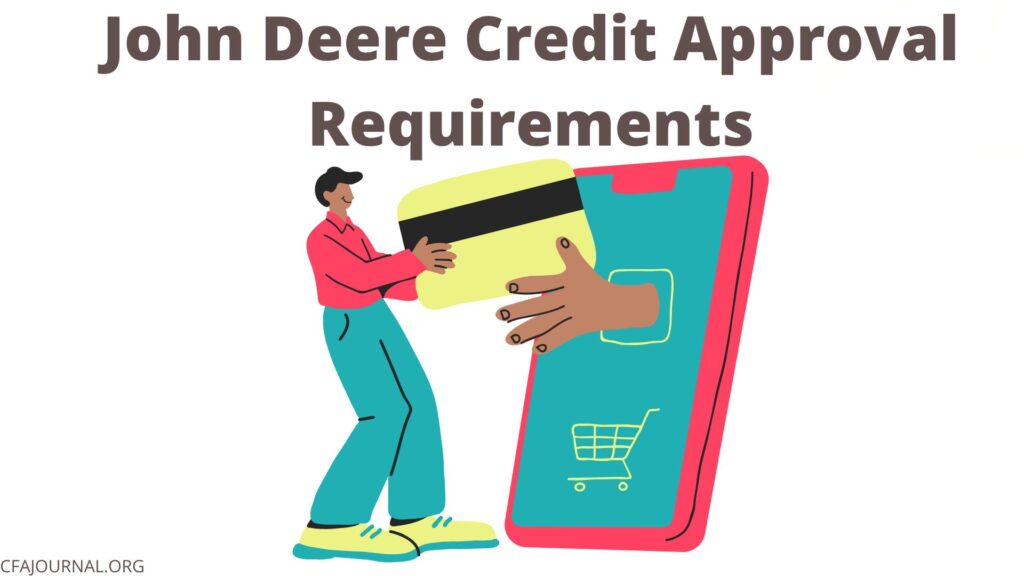 John Deere is a leading brand in the agriculture and farming machinery industry. It comes with a 180-years working history.
John Deere offers financing options for its customers through its dedicated platform and dealers. These options include several promotional and 0% financing offers.
As a farmer or Agribusiness owner, you can apply for John Deere financing at any time. Let us discuss how hard is it to get John Deere financing and what your different options are.
What is John Deere Financing?
Through financing and leasing, you can use pricey equipment and machinery with low capital available. You do not need to purchase the equipment outright with the full payment.
John Deere (JD) is a leading brand for farming and agriculture machinery and equipment manufacturing. It offers a wide range of Agri and farming machinery through its several global locations in the US, Canada, the UK, and Australia.
John Deere's financing options cover several offers at different interest rates that often include special offers of 0% financing as well.
The JD financing program aims to offer retail and corporate financing solutions. Applicants can obtain financing and leasing directly through the JD platform or from a registered dealer.
The list of equipment and machinery available for financing and leasing includes:
Different types of tractors including Agri tractors, lawn tractors, dump tractors, utility tractors, etc.
Commercial and residential lawn machinery including lawnmowers, zero-turn mowers, commercial mowers, etc.
Excavators, harvesters, and combines
Sprayers, trimmers, and other lawn care tools
Gators
Utility vehicles
Spare parts and accessories for Agri machinery
The John Deere financing and leasing program is available for new and used machinery. Applicants can choose their preferred machine and apply through an authorized dealer or directly through the JD platform.
Most of the John Deere products and financed through their authorized dealers. Also, JD offers a wide range of products for business applicants only.
Individuals like farmers can apply for machinery and equipment financing through their local authorized dealers only.
Therefore, the credit score and other financing requirements for these JD financing programs will depend on the dealer requirements as well.
Types of Financing Available at John Deere Financing
If you can afford to pay CAD 35,177 for a new compact 2038R tractor, there is no better deal for you around the world.
However, farmers can hardly afford to set aside such large amounts to buy tractors and other expensive machinery with cash.
So, does it mean you are out of options? Certainly not when you can lease or finance the same tractor with low minimum upfront cash. In some cases, you wouldn't need to pay upfront cash as an advance or down payment as you would need with purchasing.
Hire Purchase
It is one of the best financing options around in the Agri financing world. You can pay a fixed interest rate over a specified period with a minimum upfront cash payment.
Once all your payments are done, you can decide to purchase that machinery, renew the lease, or sell it to a third party. That's more than flexibility for you with one simple financing program.
Why consider hire purchase:
Fixed-term financing with a fixed interest rate until the program completes
Regular, fixed, and consistent payments to make budgeting easier for you
Simple financing option for new and used machinery
Choice of purchasing the financed machinery at the end of the program
You can renew the lease or sell the financed equipment
Finance Leasing
With hire purchase, you need to pay the full VAT in advance. Finance leasing allows you to spread VAT costs over the period contract.
The drawback with finance leasing is you never own the financed equipment. You also pay the insurance and maintenance costs.
The advantages of a finance lease include:
Lower interest rates mean low monthly payments
Distributed VAT costs
Distributed, consistent, and fixed payments over the finance term
A cost-effective method of leasing equipment with a budget-friendly approach
Operating Leasing
In simple terms, an operating lease is akin to renting equipment. It is the easiest of options with leasing.
If you don't want to purchase equipment or looking for the use of heavy machinery for a season or two, operating leasing is the right choice.
Key features of the operating lease include:
A cheap and easy way of using heavy and expensive machinery
Fixed and low rental payments for the length of the contract period
VAT costs are distributed throughout the contract term with monthly installments
Easy access to new machinery and choice of renewing the lease with replaced products
Contract Hire
A contract hire combines the features of finance and operating leases. You pay rentals and VAT with monthly installments. You do not own the leased product though.
The difference with contract hire comes with the maintenance package that a John Deere dealer would offer. However, it will also make the monthly rentals a bit higher as compared to an operating lease.
How Hard Is it to Get John Deere Financing?
Individuals and businesses can apply for John Deere financing directly or through an authorized dealer.
Your approval for financing or leasing will depend on several factors. However, even if you get approved, you may not get the full financing you applied for.
John Deere and its dealers will look for certain points while considering your financing or leasing application.
A few key points that will affect your John Deere financing include:
Your time in the agriculture business or farming. It means experienced farmers and established businesses have higher chances of credit approval.
Your Credit score, credit history, and debt-to-income ratio will play key roles.
Financing approval will also depend on the type of machinery (or equipment), the total price of the product, and your ability to pay the down payment
Whether you are applying for a loan or lease
Additionally, lenders and local dealers can set their own criteria for financing approvals as well. For instance, a particular lender may ask for collateral against large loans.
In a nutshell, almost everyone can apply for John Deere financing. The approval depends on different factors. However, you can expect to get approved for lower amounts even if you do not have an excellent credit score.
Does John Deere Offer 0% Financing?
Yes, John Deere offers 0% financing to its customers.
The 0% financing comes with special offers and discounts. You can think of it as seasonal discounts. The 0% financing is not available for all products such as heavy machinery, tractors, and other expensive products.
Currently, the interest rates on commercial and agriculture loans are on the lower side. Therefore, offering 0% financing makes sense for John Deere.
Also, remember that your interest rate can change with variable interest rate loans over the long run.
Financing Through Loan Vs. Leasing – Which One is Better for You?
The choice largely depends on your goals with buying or renting the product.
For instance, if you want to purchase a John Deere tractor for long-term use, financing through a loan or hire purchase is the better option.
Contrarily, if you are looking for short-term usage and you are tight on the budget, lease financing such as an operating lease or contract hire is the right choice for you.
You should also consider loan originating fees, down payment, credit score, and monthly installments to choose the right option.
Largely, the choice of choosing between a lease and a loan will depend on your financial condition.