Are you hearing a lot about cryptocurrency these days? It is a topic on everyone's radar and continues to make headlines.
But, do you wonder why it is so popular? Cryptocurrency has been there for many years now. However, it has become viral among investors for all the right reasons.
In 2022, many people have shown their interest in cryptocurrency and made huge profits for themselves.
At first, it was difficult for people to invest their money in cryptocurrency. However, many platforms have emerged on the Internet, making it easier for people to invest in cryptocurrencies.
Anyone with a decent internet connection and a well-designed platform can build their crypto portfolio with just a few clicks.
However, with that ease comes a price to pay – many scammers trying to take advantage of many unwary crypto investors by creating many fake websites and platforms.
With that being said, one platform that has gained huge popularity among crypto investors is HyperFund.
HyperFund claims to provide a decentralized financial infrastructure for digital currency users. However, the platform's legitimacy has been highly debated on the Internet.
While some people cannot stop raving about it, others have had an awful experience with the platform. Scroll down to find everything you need about HyperFund and its legitimacy.
History of HyperFund
Ryan Xu founded the HyperTech group in 2014. According to the website, Ryan Xu is a successful investor and entrepreneur in the Blockchain industry.
The primary mission of the HyperTech group is to take cryptocurrency to another level.
Ryan Xu wants to make cryptocurrency so popular that it becomes the only digital currency to rule the World.
Therefore, he is introducing many platforms that make it easy for people to invest in cryptocurrency and keep track of their crypto investments.
Before HyperFund, HyperCapital was launched by the company to help restore the failed coin "HCash". However, unfortunately, it was a failed attempt. Soon, the website was abandoned and is now non-existent.
However, Ryan Xu did not take the failure of HyperCapital to his heart and soon launched a new but thoughtfully designed platform for the crypto investors – HyperFund.
Unlike previous projects, HyperFund looks promising enough to make a name for itself in the highly competitive crypto market.
What is HyperFund?
HyperFund is a project of an Australian company called HyperTech. Earlier, the company launched three systems of the same nature, but they unfortunately collapsed.
However, now the company has learned from its mistakes and put an immense effort into developing a decentralized financial infrastructure for the digital currency users called HyperFund.
Now, you must be wondering how does HyperFund work? Your invested money is converted into cryptocurrency.
Later, it is invested by HyperFund to make a profit for you. However, the platform will keep a fixed percentage of profit for itself.
It is an amazing platform for those who want to invest in cryptocurrency but lack knowledge about the crypto market.
HyperFund claims to have many crypto experts in their team that have a better knowledge of the changing dynamics and trends of the crypto market. Therefore, there are zero to minimize risks associated with the investments.
Besides the investments, the platform also offers referral commissions to affiliates that bring new users to the platform.
However, to become an affiliate member, you must purchase 300,500, or 1000 HU, by sending USDT at a 1:1 ratio. The more people you bring to the platform, the more profit you make.
HyperFund Product Line
Other than investments, HyperFund includes many programs to help people earn money by using their social network and a steady internet connection. HyperFund is a new platform launched in 2020.
Therefore, they want to make their community grow bigger within a short time. That's why they pay a good referral commission to their users.
While the users earn more, the company also gets many active users on the platform – a win-win situation for all.
Here are a few HyperFund's commission or reward plans that are worth paying attention to:
Compensation plan
HyperFund offers its users a compensation plan with three investment levels – 300, 500, or 1000 units of HU tokens.
Once you buy the required units of HU, the company converts its money into cryptocurrency and invests it in making profits. HU is a token created by HyperTech. The more HyperFund grows in popularity, the more expensive the HU gets.
According to HyperFund's website, they are promising the HU buyers a 200% return and, in some cases, up to 300%.
Therefore, it surely is a lucrative option for investors. HyperFund pays returns daily in the form of HUs, which can be converted back into actual money through an Internal Exchange (HyperPay).
However, at least 20% of the compensation amount must be reinvested into various tokens promoted by HyperFund.
Referral commissions

HyperFund pays referral commissions to people bringing new users to the platform via a uni-level compensation structure.
According to the uni-level compensation structure, every new member added by the user will be added to its uni-level team, placing the user on top of them all.
Therefore, if any level 1 member brings a new user, they will be placed on level 2 of the original member uni-level team.
If any level 2 member brings a new user, they will be placed on level 3 of the original member uni-level team, which goes on till twenty levels.
The percentage of the referral commission paid will vary depending on your level. To help you better understand, referral commissions paid as a percentage of daily HU earnings paid across these 20 levels are:
level 1 (personally recruited affiliates) – 20%
level 2 – 15%
level 3 – 10%
levels 4 to 6 – 5%
levels 7 to 15 – 2%
levels 16 to 20 – 1%
What is the cost to join HyperFund?
HyperFund has become immensely popular for its lucrative ROI and high referral commissions. However, not everyone can join the HyperFund community.
To join Hyperfund, you must buy 300, 500, or 1000 HU tokens. If you are willing to make that investment, you can be a part of a growing HyperFund community.
Later, you can make your friends, colleagues, or family members join HyperFund and earn a good referral commission through the platform.
Which other HyperTech branded companies are associated with HyperFund?
HyperFund is one of the many companies that HyperTech owns. After three failed projects of the same nature, Ryan Xu has paid much time and attention to HyperFund.
It is so thoughtfully designed that many other HyperTech companies are associated with it too. Perfect marketing of the HyperTech group of companies!
Here are a few HyperTech-owned companies associated with HyperFund:
HyperPay
HyperFin
HyperBC
HPX
HyperMining
HyperTalk
HyperNews
HyperMall
HyperShow
However, other than HyperPay, none of the companies exists or are being used anymore, which is another big red flag.
Is HyperFund safe?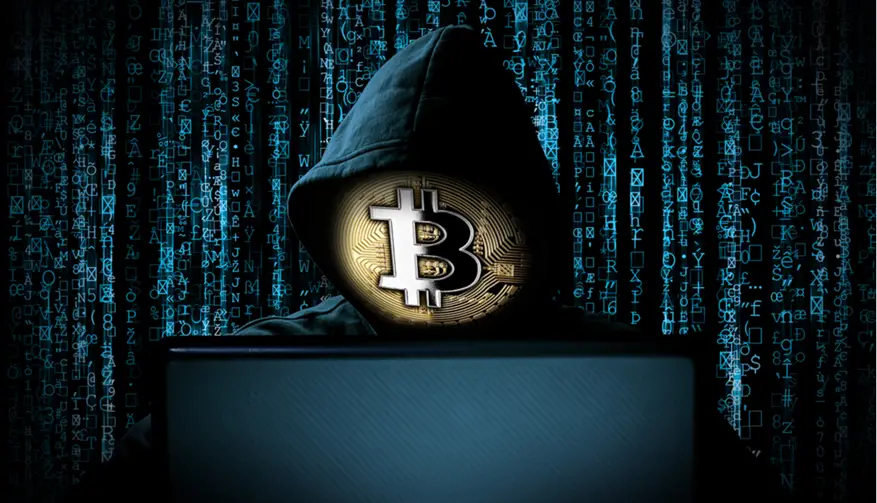 HyperFund is a project of a HyperTech company known for its miserably failing projects. Even if you ignore the history, many factors raise doubts about the legitimacy of the platform, such as:
HyperFund is not a registered platform in New Zealand for providing financial services.
Multiple warnings are issued by the UK FCA on HyperFund being an unauthorized firm.
HyperFund has no products or services to offer. It is only promoting its affiliate membership through users of the platform.
HyperFund has no social media presence, and most excellent reviews appear fake.
There are many negative reviews about HyperFund on reliable platforms like Trust Pilot. 
Conclusion:
Nowadays, scammers are stealing money from people through many creative ways, such as developing fake investment platforms.
Therefore, you must approach the investment endeavor with proper planning and research before making any investment.
Also, it is better to consult with multiple sources and references when you come across an offer that seems too good to be true.
Similar is the case with HyperFund – offering 200% to 300% ROI.
Many people often fall into these lucrative traps and lose all their investments. Therefore, it is better to do some research before making any investments.
HyperFund can either be a legitimate platform or another scam on the Internet. However, with its negative reviews on Trust Pilot and multiple warnings issued by UK FCA, it does seem like a scam.
Plus, the programs and rewards offered by HyperFund might seem promising at first. However, it does not make sense once you break down the details.
Again, a general rule of thumb to follow before investing your hard-earned money in any online investment platform – if it sounds too good to be true, then it might be a lucrative trap set by scammers.
No authentic investment platform offers 200% to 300% ROI.
Therefore, it would be a wiser decision to avoid investing your time and money in HyperFund.