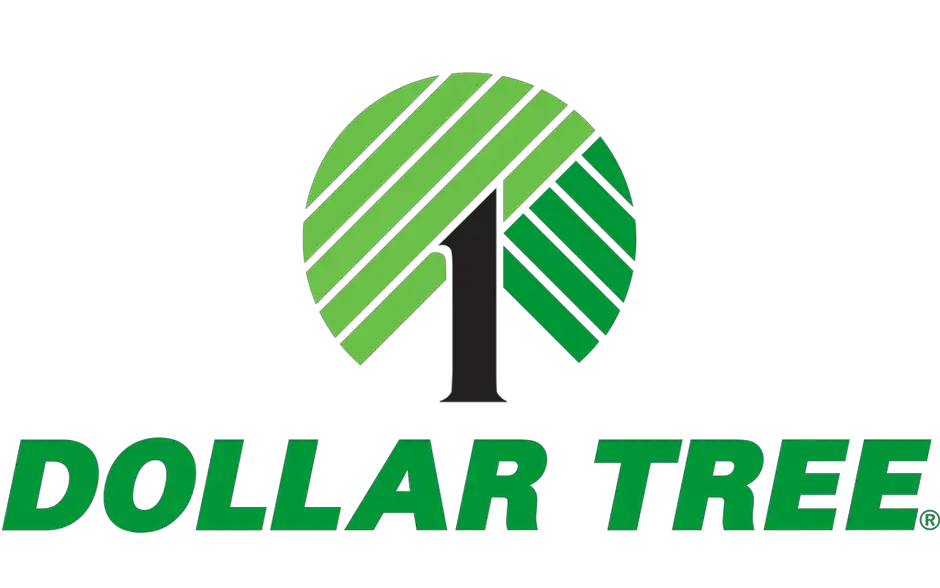 Overview
More than three decades since Dollar Tree opened its doors as the only remaining dollar store chain in the United States, where almost everything in its store is priced at one dollar.
They sell everything from pantry essentials to perishables, frozen meals, cleaning goods, cosmetics, personal care items, party materials, and innovative equipment.
Company Profile
| | |
| --- | --- |
| Company Name | Dollar Tree, Inc. |
| Website | Dollartree.com |
| Founded | 1953 |
| Founders | K. R. Perry |
| Key People | Michael A. Witynski – President and Chief Executive Officer; Richard W. Dreiling – Executive Chairman, Kevin S. Wampler – CFO;  – Richard L. McNeely – Chief Merchandising Officer; Thomas R. O'Boyle, Jr.– COO; Neil A. Curran – President and Chief Operating Officer, Dollar Tree Canada; Jenn Hulett – Chief Human Resources Officer; David A. Jacobs – Chief Strategy Officer; William A. Old, Jr. – Chief Legal Officer and Corporate Secretary; James A. Paisley – Chief Information Officer |
| Headquarter | Chesapeake, Virginia, US |
| Company Revenue | $25.509 billion (2021) |
| Key Competitors | Walmart, SUPERVALU, Family Dollar Stores, Dollar General, and 99 Cents Only Stores. |
What is Dollar Tree? A Brief History
Dollar Tree is a budget variety store business based in the United States with multiple pricing points.
It is a Fortune 500 firm based in Chesapeake, Virginia, with 15,115 locations across the 48 adjacent states of America and Canada.
Dollar Tree was founded in 1953. The biggest discount shop owners, Family Dollar and Dollar Tree, merged in 2014.
Family Dollar was founded in 1959 by creator Leon Levine, while Dollar Tree was founded in 1954 by KR Perry, who opened a Ben Franklin variety shop. And both companies have their roots in the 1950s.
It was initially known as K&K Shops, with its founders simultaneously building a network of Only $1.00 stores that offered goods for less than a dollar.
There are currently over 13,000 Dollar Tree locations in the United States, hiring over 55,000 full-time workers.
According to the Fortune 500 list, Dollar Tree is placed 180th, while its position on the Forbes Global 2000 list is 855th. The company's stock is listed on the NASDAQ and is now valued at $19.12 billion.
How Does Dollar Tree Work and What Does it Offer?
So how exactly does Dollar Tree work?
Dollar Tree is known for selling all of its products for $1 apiece. You can get practically whatever you want from a Dollar Tree shop that you typically buy in groceries, except the stock is considerably lower.
A special purchase is name-brand merchandise that isn't generally available at local Dollar Tree, even if the vast majority of their stock is privately-labeled.
A special purchase is name-brand merchandise that isn't generally available at local Dollar Tree, even if the vast majority of their stock is privately-labeled.
Dollar Tree often buys out nearly-expired items from those other firms; therefore, they may be offered at a discount and still make a good margin when other retailers wouldn't need them.
What does Dollar Tree offer to its consumers?
Dollar Tree businesses make it easier for consumers to buy and get all they want by only going down several aisles since their shops are 8,000 sq ft in size.
Source: Bloomberg
For consumers, Dollar Tree outlets are smaller than Walmart superstores, making it easier to discover what they want and fulfill almost all their desires at Dollar Tree.
As a result, even in the $1 pricing range, customers will make greater purchase decisions since they are collecting more goods at once.
Dollar Tree Business Model
What's kept Dollar Tree in business for so long is how they have been able to sell all of their inventory at a $1 price point.
Because there are many low areas in the country, this retail outlet has been able to sell its goods by focusing on low prices, ease of use, and a "treasure hunt" shopping experience.
To paraphrase Moody's quote, online buying cannot mimic these businesses' treasure-hunt shopping experience.
Dollar Tree is divided into two distinct business units:
Dollar Tree, known as a discount variety shop that is operated and sells products at a set rate of one dollar;
Family Dollar provides general goods discount retail stores and a wide variety of highly competitive prices.
Dollar Tree Unique Selling Propositions
To remain competitive, Dollar Tree delivers value to consumers in the following ways:
Its cheap pricing and procurement system include the company outlets delivering goods at low prices, with items purchased from a number of different sources and vendors;
With over 16,000 retail shops spread throughout North America, the entity has a significant regional and local sales footprint. These stores are strategically placed to serve their neighborhood.
Goods from various categories, such as consumables and home goods; clothes and accessories; as well as seasonal products and technology goods;
Convenient accessibility for customers as the company operates the sales channel digitally and includes mobile apps and smart coupons, allowing customers to use their service wherever they want.
How Does Dollar Tree Make Money?
When it comes to generating profits, Dollar Tree relies on stocking its stores with lower-priced items, offering private-label goods, and maintaining its workforce in low-income areas.
Smaller-Sized Inventory
When a product costs $1 at Dollar Tree, many people believe they receive a spectacular bargain. On the other hand, many of the items at Dollar Tree are smaller than those you'd get at a regular grocery store since they're priced at $1. or Sandwich bags or Aluminium foil.
For example, it will have to be purchased in larger numbers by consumers as a result of this.
Products With A Private Label
Because Dollar Tree wants to highlight its private-label products created at a lower cost than name-brand alternatives, it offers fewer name-brand products. Products with lower production costs imply a better profit margin for the business.
Choosing A Location Near A Low-Income Neighborhood
For the most part, Dollar Trees prioritize low-income neighborhoods since their consumers are more likely to shop there than at larger chain food stores like Walmart or Target when they are on a limited budget.
Maintaining A Minimal Number of Employees
In Dollar Trees everywhere, it's common to run across the same 3-4 customers repeatedly. Dollar Tree businesses employ as few people as possible to maintain their cheap cost of $1 for everything. Queues may also become quite lengthy, requiring back-room monitoring by a stock person.
Dollar Tree SWOT Analysis 2023
The basic goal of SWOT analysis is to discover the tactics that a business may apply to maximize external opportunities, fight threats, and grow on & defend Dollar Tree's strengths, and remove its weaknesses.
Strengths
A thriving network of dealers: A culture has been established among distributors and dealers in which the dealer markets the company's goods and invests in educating the sales staff to demonstrate to the consumer how he may get the greatest possible advantage from the things they are promoting.
Well-established supply chain: Dollar Tree has created a strong distribution system that has reached the bulk of its prospective customers throughout the years.
A chain of 4,400 locations in the United States and Canada.
One of the largest corporations in the world, with over 55,000 staff members.
Products ranging from national, local, and private label products are available at Dollar Tree.
Under the brand name "Deal$", the corporation also runs a variety chain with multiple pricing points.
Every company's retail outlets now accept manufacturer's rebates, saving consumers even more money.
Weaknesses
Turnover and profit margins are quite low.
Despite having a substantial presence in the Americas, it does not have a worldwide footprint.
The recall of items tarnished the brand image.
Not very good at combining companies with varied work cultures into one cohesive whole. As indicated previously, although Dollar Tree effectively merges small organizations, it also has its share of the inability to integrate enterprises with various working cultures.
They could have done better with the promotion of their items. Although the item is commercially successful in sales volume, the product's unique selling proposition and positioning are not well-defined, leading to competitive assaults in this market sector from rivals.
Opportunities
Taking use of the worldwide market, particularly those in developing countries.
Purchase of minor chain stores
Promoting customer-oriented services will increase the exposure of your business.
For Dollar Tree, the latest market and potential clients may be attracted via value-oriented offers thanks to the company's use of modern technologies.
Reduced Inflation
Dollar Tree's consumers benefit from cheaper borrowing rates because of the moderate inflation rate.
Threats
The danger of private brands has increased.
Growth has slowed significantly during the last several years.
The rising costs of crude oil are impacting raw materials.
Products from Dollar Tree are also at risk of replicating the bogus and low-quality goods, particularly in developing economies and low-income nations.
More competition has led to a decrease in both profitability and total sales during the last two years due to the increasing competition.