Online trading has become fairly common these days, especially with how easy it is now. Anyone with the internet can search for the basics and sign up. Even though it's a risky business, there are high returns for those who get the hang of it.
And in a world where everyone's moving towards a skill-based industry and income from sources other than traditional jobs, the stock market attracts a lot of users.
The process to buy stock on Zerodha is fairly simple; you sign up for an account, search for a company, enter the number of shares, select the stock exchange, and click buy. But for first-time traders, there's bound to be some confusion. Many terms can go right over your head, so here's the process is broken down into simple steps.
Where Can You Buy Stocks Using Zerodha?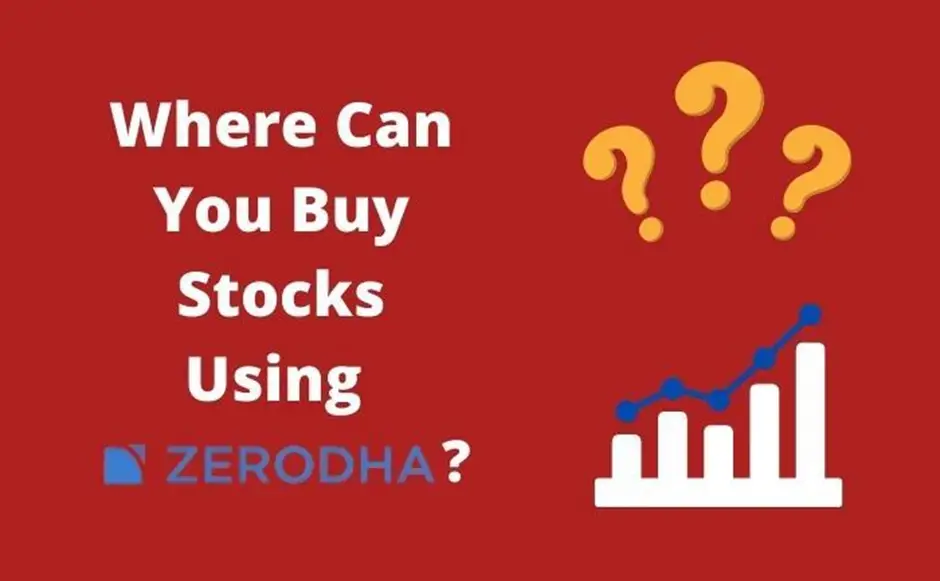 There are three ways to use Zerodha; through their mobile app called Kite, their website, and previously the Pi software. The simplest options for beginners are the former two, especially since you can use the app anywhere, even on a desktop.
You'll need an account to start trading. Go on the Zerodha site and click the signup option; they'll provide step-by-step instructions. Remember that you'll need an Aadhaar-linked mobile number if you're doing it online.
If you don't have it, you'll have to submit a few documents, including a passport-size photograph, income proof, address, equity trading and Demat account form (downloaded from the site), and a PAN copy.
How Do I Buy Shares?
First, visit the Zerodha site and sign in to your account. You'll see the home page and a tab called 'Watchlist.'
First, go on the market watch option and decide which company's shares you're buying.
If we use X Industries, enter the name in the search tab, and you'll see a menu open next to it.
Click 'B,' which means buy, and a new tab will open.
You'll need to know a few terms to understand what you want here.
Decide whether to trade on the Bombay Stock Exchange or the National Stock Exchange.
The 'Regular Order' is the default option; let it be for now.
Select Intraday or Long-term. The first is if you'll be buying and selling on the same day, while long-term means keeping the shares in your account for a while.
Enter how many shares you want to buy in the qty. (quantity) blank.
Next, you'll decide between the Market and Limit options. The market gives you the share at the current market price while the other lets you enter a price of your own.
At the bottom, there's a 'Margin Required' space with a set price. This number is the minimum amount you need to have in your bank to be able to buy.
IF the money's in the account, click 'Buy,' and your transaction will be completed and appears in the 'Orders' tab. Otherwise, it'll show an error tab.
The process for buying on the mobile application is similar, with only a few format changes to the interface.
Should I Choose the BSE or NSE?
The BSE is the Bombay Stock Exchange, and the NSE is the National Stock Exchange. Which to choose depends on your goal.
The BSE is Asia's oldest stock exchange and uses SENSEX, which provides the top 30 stock index. The BSE is the best choice if you want to start investing in new companies long-term.
On the other hand, the NSE uses NIFTY, which provides a top 50 stock index. If you're a day trader, meaning someone who sells and buys shares on the same day, then go for the NSE. It has software that works better for high-risk trading using derivatives, futures, and options.
Should I go For Intraday or Long-term Trading?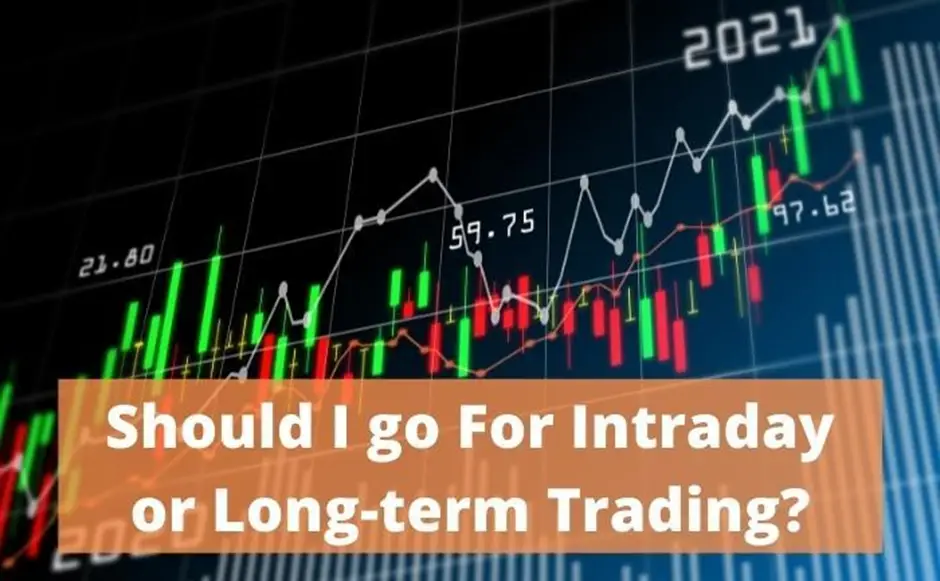 The answer depends on the time and commitment you can give to trading. For both options, you need to understand the trends in the market and be able to anticipate certain aspects.
For an intraday trader, you should be able to give at least 2-3 hours daily and take advantage of the small highs and lows to turn a profit. It's not recommended for beginners because you'll need to be familiar with the trends to predict them correctly.
On the other hand, Long-term trading is a buy-and-hold strategy where you buy shares and retain them for months or years.
For this, you'll need to extensively research a company's performance before deciding to give your money to them. This option is better for beginners because they can also employ stock brokers or consultants to help make the right decision.
How Many Apps Are There Under Zerodha?
There are three major apps under the Zerodha umbrella; Kite, Coin, and Varsity.
The Kite app is a mobile trading app that lets you trade from anywhere. Once you download it, you can sign up for an account and start buying. It's compatible with both Android and IOS.
The Zerodha Coin app is geared to help mutual fund investments. It was established in 2017 and doesn't require any commission, so it's very popular among investors.
The Varsity app is an important pillar for their ecosystem because it's a free-for-all financial education app. It aims to break down the aspects of stock market trading simply so that as many individuals as possible can take advantage of it.
They've also established LearnApp, which gives access to video lessons from industry experts to help new users get familiarised with trading. It's an initiative to make the stock market more accessible to the common user and help them make a profit.
There's also the TradingQnA forum which lets you ask and answer questions to encourage discussion among traders.
FAQs
What is a Demat Account?
It's a dematerialized account necessary for online trading. The Demat format is a basic requirement because it lets you hold all your shares and securities in a digital format.
Anyone who wants to start trading on Zerodha must open a Demat account first. It lets you keep track of all your investments at once.
How Many Shares Can You Buy at Once?
You can buy a maximum of 100,000 shares in one order. Although Zerodha is designed to trade without help from brokers, it's still a risky business. Even the most experienced traders suffer losses.
Their risk-management policy says that you can't exceed the maximum limit, or the app will reject the order. This limitation ensures users don't experience sudden losses in case the market dips or crashes.
Is Zerodha Easy to Understand for Beginners?
It's not for beginners unless you're self-sufficient. Trading on the stock market isn't as simple as it sounds, and first-timers need guidance from professionals to make sure they're making the right choices. Zerodha offers no such managers or advisory services you can reach out to.
However, some apps like Varsity and the LearnApp program can help you familiarise yourself with the market. You can also take advice from fellow traders on their discussion forums.
It's still designed for traders who already know what they're doing, so it's a good idea to get consultancy elsewhere before you start trading.
Is it Possible to Buy and Sell Shares Across Two Exchanges?
Yes, you can trade across two different stock exchanges. But remember that this is only applicable to the long-term option.
If you buy 100 shares of company x on Monday on the BSE, you can sell them on the NSE the next day. However, if you try to use the intraday option (buying and selling on the same day), it'll create different positions.
You have to wait for a minimum of T+1 days. You can trade across markets after one whole day has passed, whether it's one more or a few years.
How Can I Install the Pi Software?
You can no longer install Pi to start trading using Zerodha. While they haven't completely removed it, they've stopped providing system support in the past year. They focus on the in-house app to create a self-sufficient environment.
Apps like Kite and Coin are developed by them, while Pi relied on a third-party vendor, creating trouble in the quality and speed. Now, Zerodha encourages using the Kite app whether you're on a mobile or desktop.
Does the Mobile App Work Well?
Zerodha has optimized the app to work fast with any interface. The Kite app is compatible with both Android and IOS. On top of that, there's now a desktop version.
Since they've dropped the Pi software, they're focusing on the app's quality to ensure there are no complaints from users.
The app can even run on 2g internet, so it's a convenient way to have the stock market in your palm.
Hopefully, this article cleared up any queries you had about using Zerodha for the first time. The software has over 9 million users who contribute 15% of the retail volume in India, so there's no doubt it's a reliable platform.
Make sure you have a solid command of the basics before you start trading.