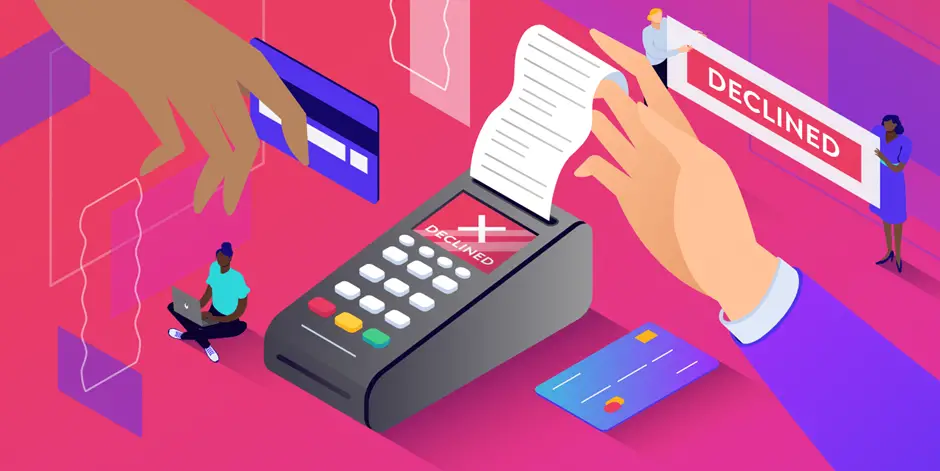 In today's world, online banking has become a necessity for people of all professions. The days when people used to visit their traditional brick-and-mortar banks to manage their finances are long gone.
Now, they have successfully switched to online banking systems where they can manage their finances with a few clicks on their mobile or laptop screens from anywhere.
Of all online banking systems, PayPal has become immensely popular among people for all the right reasons.
Not only it seems more convenient to people, but it also has made international transactions much easier and cheaper for them.
Considering its huge popularity, many famous e-commerce sites have also started to use PayPal as their default payment system.
Therefore, it is a great app to have on your phone if you want to make various transactions hassle-free for yourself. However, sometimes PayPal payments are declined.
These payments may fail for various genuine reasons, but they still cause a lot of stress to users. Even though PayPal has tried its best not to cause unnecessary trouble to its users, many payments still fail, resulting in the loss of legitimate business.
Does this make PayPal not reliable and trustworthy? Of course not. Many times PayPal payments fail because PayPal has strict privacy protocols in place to prevent any fraudulent activity in the user's account. If your PayPal payments are declined, you should know that it is just to keep you and your finances safe.
Read on to know the reasons behind your declined PayPal payments and solutions on how to fix them!
Why Does PayPal Decline Your Payments?
Are you having trouble processing your PayPal payments? There are various reasons why you see a decline error message or your payment will not go through.
Here are a few major reasons why PayPal decline your payments with the right solution to fix these issues:
Unverified PayPal Account
Even though it is not necessary to verify your PayPal account, it is still quite important to do so if you want to benefit from the platform's essential functions. Many people often get their payments declined because their account is not verified.
Is your PayPal account unverified? Well, in that case, you must be facing constant trouble with your payments declining. PayPal may allow the transfer of small amounts of money from unverified accounts.
However, if you are transferring a significant amount of money from your PayPal account, it must be verified. Otherwise, your payment may not go through. To avoid getting your payment declined, you must verify your account.
Not sure how to do that? Here are a few simple steps you need to follow:
Log into your PayPal account with a valid user ID and password.
Click on the "Summary" at the top right of the homepage.  
If you have not confirmed your email address or phone number already, click to do so.
After entering all the details required, click on the "Summary" again to find the "Link your bank" option.
Choose your bank from the drop-down menu and enter your bank account's information to initiate your bank linking process.
After linking your bank account, you will be prompted to confirm your identity with another security check. Enter the code to complete the verification process.
Once you have finished the process, you will receive the confirmation of account verification on your profile.
PayPal is Not Operational
Another reason your payment cannot go through is that PayPal might not be operational at that specific time. Sometimes PayPal is down because of various reasons.
If you are unable to process your payments, it might be because PayPal is undergoing scheduled maintenance.
Now, you must be wondering how to check whether PayPal is down or not. While the process is quite straightforward, still many people might not be familiar with it.
To check if the PayPal website is down, you need to go to your phone's browser and check the PayPal "Status Page." On this page, you will be able to see if the services of PayPal are operational.
Another method to check if PayPal's website or services are down is through a popular website, DownDetector. It is a website that shows you if the particular website you are asking about is operational or not.
With these two methods, you will be able to know if the issue is with your account or PayPal's website. If the PayPal link is down, there is nothing you can do to fix the problem. You can wait until the PayPal website or services are operational to process your previously denied payment again.
Insufficient Funds
Your PayPal transaction may also get declined because of insufficient funds. To process your payment, you will have to check and recharge your balance to ensure you have sufficient funds to complete the purchase or transfer the desired amount to your loved one.
It usually happens when you have not added a backup payment method to your PayPal account. PayPal uses a backup payment method to complete your transactions if you don't have enough funds in your account.
You will need to simply connect your bank account or credit card to your PayPal account to resolve this issue. Not sure how to do that? Follow the simple steps mentioned below to link your bank account or credit card to your PayPal account.
Log in to your PayPal account. Once logged in, look for the "Link a Card" option on your account dashboard.
Click on it to link your bank account or credit card to your PayPal account as a backup payment method.
Choose your card type and enter the details found on your physical bank card.
Once you have entered your card details, click on the "Save" option. You will be taken to a particular bank's website to authenticate your card.
Enter the one-time passcode sent by your bank to confirm linking the card to your PayPal account.
Usually, PayPal does not require users to keep money in their accounts as long as their linked bank account works. However, having sufficient funds in your PayPal account can simplify and speed up payments.
Also, no fee is charged when you transfer funds from your bank account to your PayPal account. You can add money to your PayPal account anytime using your linked bank account. To transfer money to your PayPal account, follow the steps mentioned below:
Log into your PayPal account.
Go to the "Transfer Money" option under your balance on the home page and click on it.
Click the "Add money to your Balance" option on the next page.
Enter the amount of cash you want to transfer from your bank to your PayPal account, and then click on the "Add" option.
You will be automatically directed to the next page. Click "Add $XXX Amount" to complete the transfer.
Guest User of PayPal
Currently, millions of people are using PayPal daily to manage their finances. However, not every person has an account on PayPal. Even though creating a PayPal account is quite simple, many people still find it difficult.
Therefore, many people are using the services of PayPal as guests. If you are also using PayPal as a guest, your payments may decline for various reasons. However,  PayPal allows guest users only 15 trials to process a payment.
Sometimes people surpass the limit, and the payment still does not go through. To fix this issue, you must create a PayPal account as requested. If the problem persists even after creating a PayPal account, you should contact PayPal customer support service to help you fix the issue.
Seller allows Encrypted Website Payments Only
PayPal focuses on the security of users a lot. Therefore, to keep all the transactions secure, PayPal has Encrypted Website Payments. It is a feature that encrypts the payment button code used on seller websites through public and private keys.
These encryption buttons hide the details, so hackers cannot access the website source code in a browser. Is your payment declining and displaying an error "The seller accepts encrypted website payments only"? To fix this issue, you will have to contact the seller directly.
However, before contacting the seller, you must check whether or not the button you are using for paying the seller is encrypted. Here is a quick fix for this issue:
Log into your PayPal account and click on the "Wheel icon" found right next to the logout button.
Tap "Seller Tools" to find "Website Preferences" on the list. Click on the "Update" button on the right of the list.
Go to the "Encrypted Website Payments" section to find the option "Block Non-Encrypted Website Payment." Click on the off toggle to turn it off.
Now, you will be able to proceed with payments with encrypted buttons only.
However, if your payment still does not go through because of the "The seller accepts encrypted website payments only" error, it is time to call the seller directly to resolve the problem.