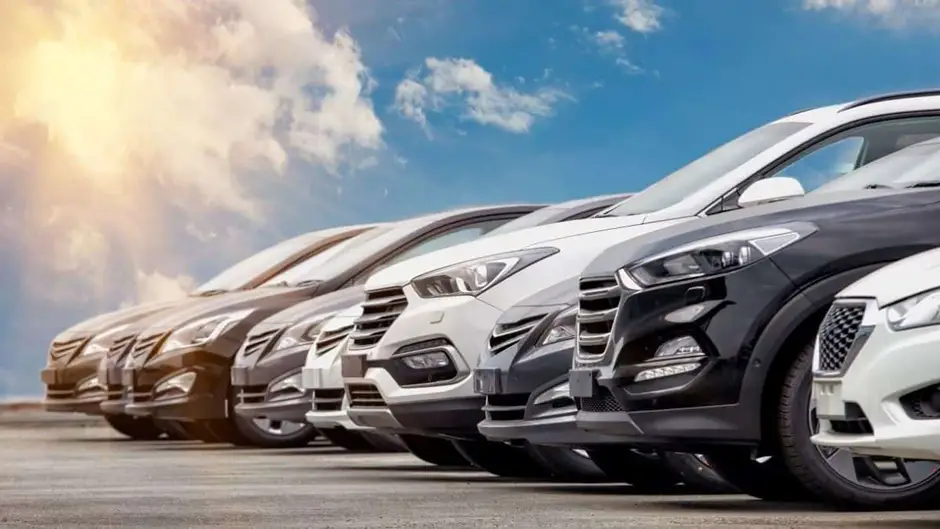 The days when people used to depend on public transport for their daily commute are long gone. In recent years, the demand for cars has dramatically increased.
Most people own some means of transport, whether a bicycle, motorcycle, or car. There were times when cars were owned only by rich people.
However, things have changed for good. Now, most people in all parts of the world own a car. It has become a necessity in the modern world.
Even if people cannot afford a new car, they buy used cars in good condition for their daily commute. However, due to high demand, the prices of cars have skyrocketed.
Now, even the people with 5-digit salaries cannot afford a new car. Many people have tried their luck at traditional banks, but loan approval for buying a new car comes with a long list of requirements and a high-interest rate.
Therefore, they have no other option but to rely on private dealers.
Do you wish to buy your dream car but are short on money? Worry no more. Fortunately, people that lack the capital to buy a brand-new car can still fulfill their transport needs by buying a loaner car in good condition.
Recently, loaner cars have become immensely popular among people for all right reasons.
Initially, private car dealers or garages used to offer loaner cars to their customers while their original cars were being repaired.
This way, customers could still meet their commute while their car was repaired. However, many private dealers or garages are now open to selling loaner cars.
Buying a loaner car is a great option for those who cannot afford a brand new car. However, it is crucial to ensure the loaner car you bought is in good condition and has no hidden problems. Keep reading to learn more about loaner cars!
What is a Loaner Car?
Have you crashed your car? Well, it will take a lot of time to hit the road again, no matter how good a car mechanic you choose.
However, instead of relying on Uber or private cabs, for the time being, it is better to ask your car dealer for a loaner car.
A loaner car is usually lent for some time to customers for money when their car is being repaired. It is a great option for students, employees, or business people to have transportation still while their car is being worked on.
If your private dealer has various loaner car options, they will probably give you a car similar to yours.
However, a private dealer will give you a loaner car only on one condition – if you can show some proof of insurance. But if you are a regular customer, the private dealer may make an exception for you.
Difference Between Demo, Program, or Loaner Cars
The majority of people confuse loaner cars with demo or program cars. However, there is a clear difference between all of them.
Loaner cars are usually courtesy vehicles offered by garage owners or private dealers to their valued customers when their original car breaks down and is being repaired.
These loaner cars are used cars that private dealers or garage owners buy to offer convenience to their customers. These loaner cars are usually in good condition as private dealers or garages regularly maintain them.
Demo cars are vehicles that car manufacturers provide to well-reputed private car dealers or showrooms so they can provide test drives to their customers, boosting the sales of that particular vehicle. However, once the demo car completes 3000 miles, it is sent to a used car lot.
On the other hand, program cars are vehicles that representatives of car manufacturers use to drive to different showrooms or car dealerships.
Later, the manufacturers will sell these cars at a much lower price once they reach around 10,000 miles on the milometer.
How Does a Loaner Car Work?
Private dealers or garage owners often buy the program or demo cars from the manufacturers and use them as loaner cars.
Like loaner cars, demo or program cars are not registered by dealerships. Therefore, you can consider them new cars even if they have traveled many miles.  
Everything is in good condition, from its bumpers to cooling & heating systems, engines, doors, and music systems.
Therefore, buying a loaner car to meet your daily commute will be a great choice. You can enjoy the experience of a brand new car without blowing your budget.
However, few loaner cars do have some hidden problems. Therefore, if you don't want to bear unexpected repair costs, you must conduct a thorough inspection before buying a loaner car.
Tips on Buying a Loaner Car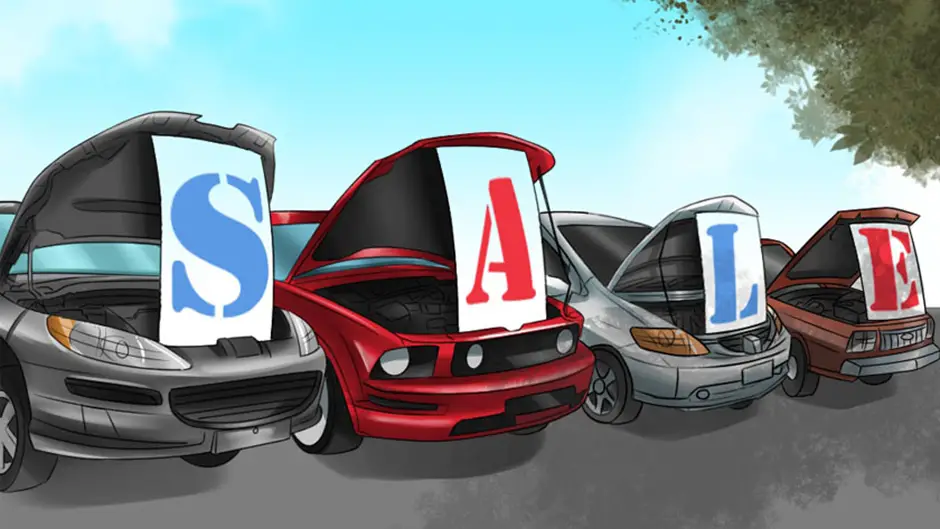 Buying a loaner car is undoubtedly a convenient option. However, the convenience may become a never-ending hassle if the car has many faulty parts.
You may get tricked by the car's good appearance and lower price. Some loaner cars might have faulty parts.
Here are a few tips to help you buy a good loaner car:
Visit the dealership's website
To buy a loaner car, you must find yourself a well-reputed dealership. Visit multiple dealerships' websites and get their contact information.
Contact them if they have any loaner cars available for sale. It will save you a lot of your time and effort instead of visiting these dealerships to find out that no loaner cars are available for sale.
If loaner cars are available at any dealership, you can ask the dealer to send the list of cars available with their pictures. Once you choose your vehicle, you can ask the dealer to set an appointment.
By doing so, you will be available to save yourself from paying many unnecessary visits to various dealerships and finding no loaner car to buy.
Inspect for damages
Once you have found your desired loaner car, you must visit the dealership with your reliable car mechanic to inspect the car thoroughly.
However, if a reliable car mechanic does not accompany you, you can check a few major things yourself. For example, when you take the car for a test drive, you must keep the radio off to pay attention to any noise coming from the car.
During the test drive, you must reverse the car to see if there are any problems with the throttle. Also, make sure to drive the vehicle over a few bumps and shallow potholes to check if any rattling noises are coming from underneath the car or not.
Any noise coming from the car will indicate the presence of faulty parts inside the vehicle.
Other than hearing the noises, you must check the car thoroughly from inside and out. Check the door panels and dashboard to find any broken parts and remove the carpeting to check for rust.
Doing so can make a well-informed decision and may not have to bear expensive repair costs later.
Inquire about the selling price
After a thorough inspection, you can ask the dealer about the car's selling price. If the car requires small repairs, you can ask the dealer to lower the price as you will have to bear the repair costs later.
If you like the car and its price is in your affordability range, you can close the deal with the dealership by paying half or full price for the car, depending upon how much the dealership demands.
Most dealerships require customers to pay some percentage of the car's price to keep it reserved for them until they arrange the full payment.
However, if you have full payment with you, you can pay and take the car right away with you.
Conclusion:
Considering the rising prices, it has become impossible for people to afford brand new cars. However, private dealerships or garages have made it easier for people with a limited budget to access the latest car models by offering them loaner cars.
Initially, the loaner cars were provided only to customers when their original car was being repaired.
However, when the demand for used cars increased, private dealerships or garages started selling loaner cars.
Buying a loaner car is a convenient option if you lack the capital to afford a brand new car but still have a lot of traveling to do regularly.
Loaner cars have made it easy for employees, working women, or business people to reach their workplaces on time, avoiding the hassle of public transport. Plus, they are affordable too.
However, most people wonder if loaner cars are worth the money. Of course, they are. But, like any marketplace, people might get scammed at private dealerships or garages.
Therefore, before buying any loaner car, you must inspect it thoroughly. Take a trusted car mechanic with you on your test drive if possible. Doing so will have a professional around to help you make a well-informed decision.