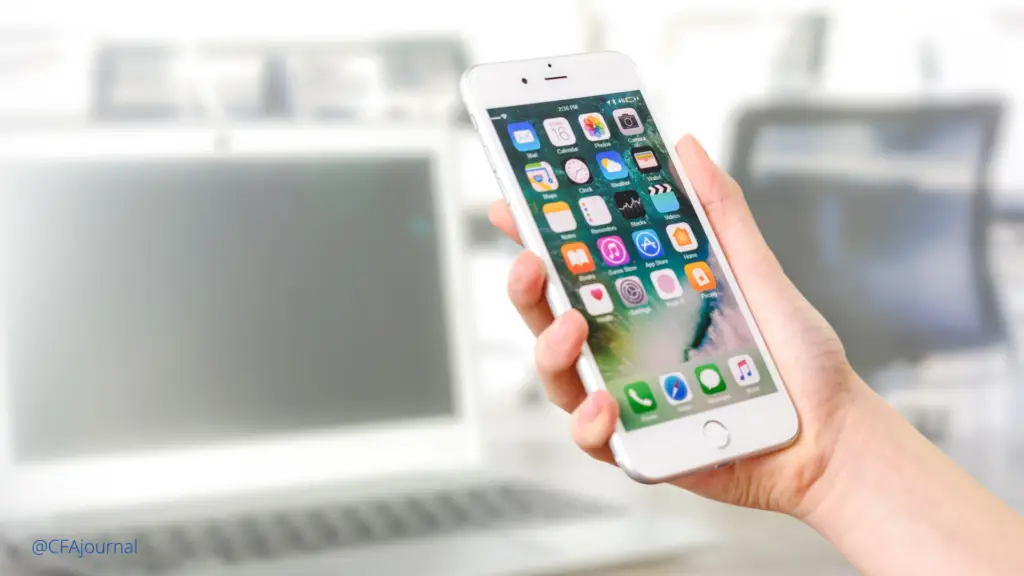 The mobile phone market has been gaining popularity since the early 90s and 20s, and today a cell phone has become the most in-demand gadget in almost all customer segments.
With technological advancements, mobile phones are continuously being upgraded with new features, adding more value and price to them.
As we see, the latest smartphone model in the market as of 2020 i.e., iPhone 13 Pro costs $1,299.
People are likely to explore their credit options before making such a purchase, so the trend toward cellphone financing is climbing the charts.
The idea behind any financing is to spread your payments over some time so that you save yourself from spending hefty amounts in cash at once.
Financing involves the concept of credit score or credit rating which is a number that represents your creditworthiness to the lenders.
The credit rating is formed by the record of your payments in credit bureaus. Paying installments or bills on time shows your debt-handling ability and improves your credit score.
Can you build a credit score with cell phone financing?
Now the question arises whether purchasing a mobile phone through financing might or might not help you build credit. The answer to this is contingent upon the type of financing you select.
Usually, mortgages, car purchases, rents, etc. are absolute ways to build credit as your payments are included in the credit reports. But in the case of cellphone financing, this is not a common practice.
So, cell phone financing only helps build credit if timely/late payments are reported to the credit bureaus. On the other hand, it does not have any impact if payments are not reported to the credit bureau.
This article covers different ways of cell phone financing, their pros and cons, and their impact on credit rating.
Ways to Cell Phone Financing
The general procedure is that the financing service providers check your credit rating and decide your eligibility for a loan.
Then, the borrowing terms regarding interest rate, APR, deferred payments conditions, etc. will be decided and a monthly plan will be made.
Following are some available options for cellphone financing:
1. Wireless Carrier Financing
Companies like Verizon provide financing opportunities for buying or leasing mobile phones.
Pros:
You can pay your debt in interest-free installments for two years.
Wireless carriers offer an 'upgrade plan', in which you can either return your existing phone model for another model or continue with the existing one.
Cons:
The credit check inquiry can reduce credit score to some points.
Your payments are not reported to the credit bureaus, so your timely payments won't help you build credit nor would late payments affect your credit.
You might have to pay a down payment.
If you want to change the carrier then additional fees is required.
2. Cellphone Manufacturing Company Financing
Apple and Samsung, the biggest cellphone manufacturers in the market, provide financing opportunities that are similar to credit cards.
Apple provides the service through "Apple Card" which has the following pros and cons:
Pros:
Interest-free installments for 2 years.
Credit payments are reported to the credit bureaus, so if payments are made on time, it will help build credit, but if payments are delayed, it will negatively impact your score.
Apple card opens a line of credit so you don't have to create a new financing account every time you want to borrow money.
Financing is valid not only for iPhone but other Apple products too like AirPods, Macbook, Apple smartwatch, etc.
You get a 3% cashback every day on purchasing from Apple.
Cons:
Does not have an upgrade plan.
Samsung line of credit can be applied for through a financial account and it has the following pros and cons:
Pros:
Installments can be paid at a 0% APR for two years. For a mobile phone, this duration can extend up to 36 months.
According to the 'upgrade plan', you can get a 50% credit if you replace the existing model in good condition with a new Samsung Galaxy model within the financing period.
Financing is valid for other Samsung products like Samsung TVs.
Cons:
If you cannot make all payments within the promotional period, then you have to pay deferred interest in which all the interest that was accrued in the financial period is included in the amount you owe.
3. Credit Card
Cell phone purchases can be made through your own credit card, a third-party credit card, or a retailer credit card.
Pros:
A credit card also helps you build credit as all payments are reported to the credit bureaus.
Buying a new Retail credit card like the one provided by Best Buy allows installments on 0% APR for two years. Third-party credit cards like Google financing credit cards also benefit 0% APR but only for Pixel phone purchases.
Also, you don't have to worry about deferred interest if you fail to make all payments within the given period.
Also, you might earn rewards or cashback on your phone purchase through a credit card.
Cons:
You have to pay an average APR if you are using your existing credit card.
In case you miss a timely payment, it's reported to the credit bureau.
Conclusion
In a nutshell, cellphone financing is a double-edged sword. While it has certain benefits, it also has some disadvantages.
The choice of financing option depends on what suits you well. For instance, financing through Apple, Samsung or credit card requires a hard inquiry before issuing a loan that causes your credit to drop a few scores, but it also helps you build credit later if you make timely payments.
But then again, in the case of Apple and Samsung financing, you might hurt your credit if you fail to make timely payments and you might have to pay deferred interest.
On the other hand, financing through wireless carriers needs a soft inquiry that does not damage the credit much but won't help you increase your credit in any way.
All cellphone financing options allow you to avail of 0% APR for a limited promotional period.
Moreover, it saves you from spending a lump sum of cash on a single phone purchase; you might have to pay a down payment in some cases.
Furthermore, your bill payments for mobile services do not automatically add to your credit score.
Still, if you have a good record of timely payments, you can add them to your credit history manually.
Lastly, you might have to buy a new retailer or credit card to avail of some offers and sign up for new contracts to avail of other offers as an upgrade plan.
Frequently asked questions
How many credit bureaus are in the United States?
Three credit bureaus include Equifax, Experian, and TransUnion. Further, you can obtain a free credit report from each of the bureaus once a year.
So, obtaining your report after four months from each bureau is advisable. It helps monitor your credit score and related information throughout the year.
So, it can be possible to take corrective action if any given information in the report is incorrect.
What is credit repair?
The credit report is the process of removing inaccurate information from your credit report. It helps enhance and build your credit score.
Some private companies offer services to repair the credit; these companies make an application, monitor, and follow up with the bureaus to correct credit scores.
In what situations should one opt for credit repair?
The following can be a circumstance when looking to get credit repair.
You need to raise a loan at a low price.
Your loan application is denied.
You are facing difficulty in finding a rented house.
You have been denied a credit card.
Given circumstances suggest that there may be some problems with your credit score, which needs to be improved.