The ability to acquire substantial quantities of things altogether and save money in the process is always appreciated.
As a result, many deal-seekers and bulk shoppers usually flee to the discount wholesaler Costco to avail of some of the best savings on their daily staples.
If you are a loyal member of Costco Warehouse Club, then you're probably familiar with the Costco Credit Card.  
Key Take Aways:
To log in to Costco Credit Card, log in using this link. Costco Credit Card Login Payment Address By Mail is Costco Anywhere Card Payments | P.O. Box 9001016 | Louisville, KY 40290
Small businesses and families can profoundly benefit from a Costco membership that far compensates for the yearly fee. Partnered with Citibank, Costco offers the Costco Anywhere Visa® Card by Citi.
This credit card might be ideal for you if you spend considerable money or time at your local Costco warehouse. It offers numerous perks applicable to specific Costco products and services. A Costco Warehouse Club stands out in the sense that it does not accept all types of credit cards, such as American Express (AmEx) or MasterCard in-store. Hence, if you want to use a credit card, it has to be a Visa Credit Card.
In this comprehensive guide, we'll cover everything you need to know regarding Costco Credit card login, payments, customer service, cancellation, and benefits. 
About Costco Credit Card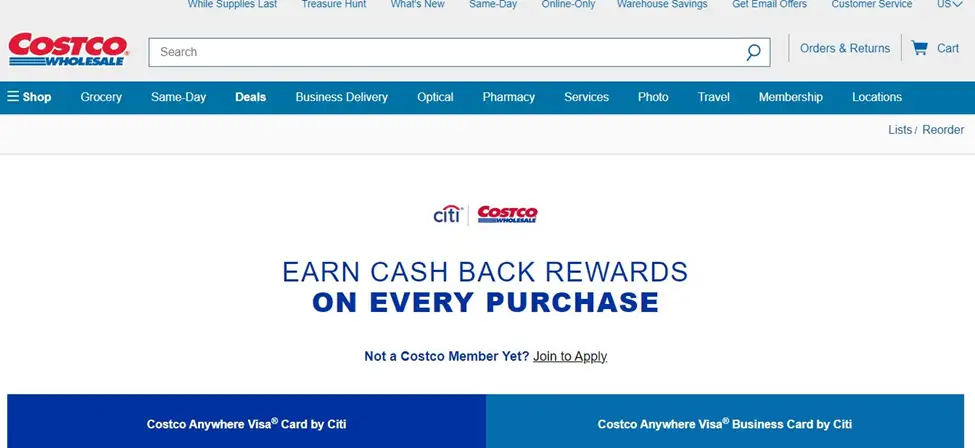 Citibank offers a credit card to all the long-term loyal customers of Costco, which is basically a rewards card that grants customers points for purchases such as gas, travel, dining out, etc. 
If you are a Costco customer, you can redeem these points at any branch of Costco warehouse in the United States of America for any product.
Moreover, you can obtain exclusive cash-back incentives wherever a Visa Credit Card is accepted. 
Citibank has created a website that lets you look at your Costco Anywhere Visa Credit Card account online.
The Costco Visa Credit Card has an incredibly user-friendly login entry system on its site that allows you to make payments and view your credit card accounts.
It lets you access your transaction history, account statements, and profits, establish email notifications, change your account, and more after logging in.
If you have not applied for your Costco Visa Card and are interested in getting one, here's how you can apply for it:
Visit the official Citibank website and click the "Apply Now" button.
You will need to fill in all the necessary credentials like your Name, Home Address, Date of Birth, Social Security Number (SSN), Costco Membership Number, Mobile Number, and Financial Details.
Review the terms and conditions section carefully, and click "Agree and Submit."
Costco Credit Card Login
Go to the Citibank website or mobile application and visit the login page. You'll have to enter your username and password in the fields mentioned to access your Costco Anywhere Visa Credit Card by Citibank.
Once you've entered all the relevant fields, click "Sign-On" to access your online account. This is how you can log in for your Costco Credit Card. 
You must register your Costco Credit Card for online account access. Click "Register for Online Access" to validate your credit card account. Here, you will be asked to fill in your date of birth, card number, and the last 4 figures of your Tax ID Number or Social Security Number (SSN). 
Choose a username/id and password for your Costco Visa Credit Card. Keep the username between 5-50 characters long, including special characters and spaces. The password should be between 6-50 characters long and contain at least one number and one letter that aren't the same as your password, and there should be no more than 2 similar letters in a row. Your password can also include unusual characters and doesn't have to be in uppercase. 
Once done, you can use your new credentials to log in to your new Costco Credit Card. Enter your username/id and password on the official Citibank website or mobile application using your credentials, and click on "Sign On" to access your account. 
You can manage your account online after you register and log in. From here onwards, you can view your credit card transactions, view and pay your credit card bill, track your account activity, and modify your account password and details, including automated payments. 
If you forget your login credentials, visit the Citibank login page and click "Forget Password."
You will be provided some on-screen instructions to retrieve or reset your login and password, so follow the steps to gain access to your Costco Credit Card account.
Costco Credit Card Payment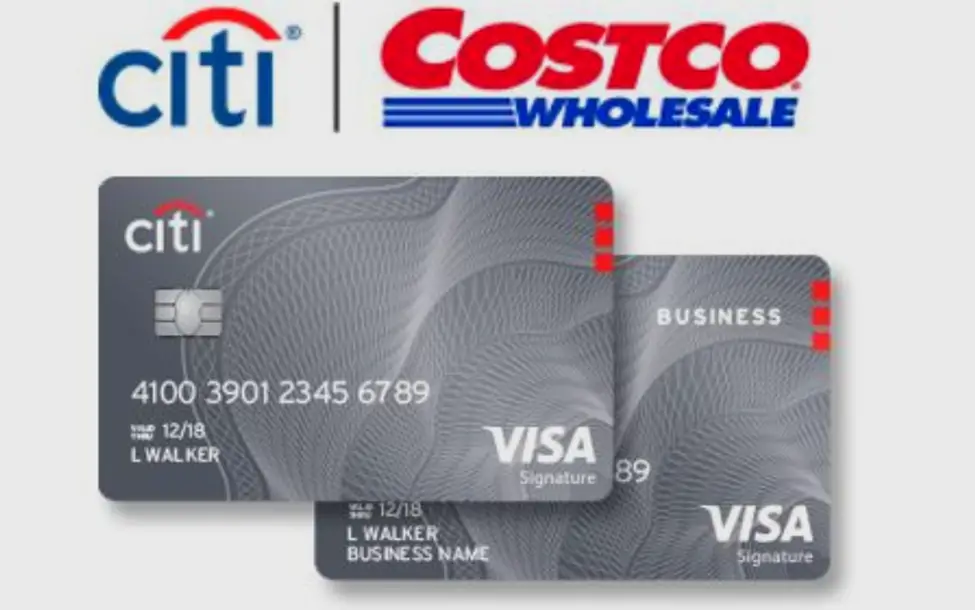 Costco Credit Card Services come with numerous perks, such as offering you 24/7 online account access and an option to choose from various payment methods such as via phone, mail, online, paperless billings, auto payments, etc.
Costco Credit Card Services eases the process for you to stay on top of your credit card spending and better manage your finances. You must clear your dues on time if you wish to retain these membership benefits.
The "Payments" tab on your account dashboard will redirect you to a secure payment page, where you are all set to travel or make your purchase after choosing a mode of payment.
Here are 3 simple ways to make payments for your Costco Credit Card.
1.     Online
Online credit card payments are the easiest and the fastest. Here is how you can make a Costco Credit Card payment online:
Create an account on the official Citi website and click on "Register Now" to configure your Costco credit card login. 
Enter your card number, and follow the steps to complete your account setup.
Once the account is set up and you log in, you will see a "Make a Payment" button on your "Account Details" page. 
Click on it, and enter the amount you'd like to pay and the scheduled date you want to pay. 
Click on "Add a New Payment Account." Set up a payment account by filling in your bank's routing and checking account numbers.
Click on "Submit." It takes roughly one or two days for the money to be withdrawn from your bank account. 
2.     Phone
A second Costco Credit Card Payment option is to pay your bills via phone by calling 855-378-6467. Keep your credit card number handy while making the phone call, as the automated pay-via-phone service will likely ask for it.
In addition, you'll be asked to provide your checking account number and your bank's routing number to schedule your payment. 
3.     Mail
At the end of your monthly credit card statement, you will see a payment coupon that can be used to send your payment via mail. For convenience purposes, a payment address is featured within the coupon.
To ensure your amount is properly credited, write down your credit card number on your check. In case you do not have a monthly credit card statement, you can mail your payment to the following address: 
Costco Anywhere Card Payments
P.O. Box 9001016
Louisville, KY 40290
Note: If you make payments online or via phone, they're applied to your account immediately. However, a mailed payment can take approximately 10 days to arrive. Paying online or via phone is best if you're near your due date. 
Costco Credit Card Customer Service
All Costco Credit Cardholders are in for great news, as your queries are just one phone call away. In case of inquiries, you can contact Citibank directly using any of the following information:
Visit the official Citi site. 
If you have a consumer card, contact 855-378-6467.
If you have a business card, contact 855-378-6468.
Costco Credit Card Cancellation
Costco membership offers significant value for families and small businesses interested in bulk purchasing.
Still, if you decide that paying to shop at the Costco warehouse doesn't interest you anymore, you might have to take a few measures to cancel your Costco Credit Card membership.
You have two options to cancel your Costco membership: 
Visit your nearest Costco warehouse and contact a team member in-store. 
Call Costco member services at 800-774-2678.  
It is essential to ensure your membership is canceled. Otherwise, you will continue being billed on your credit card.
If you live near a warehouse, the second option is the quickest way to get your Costco membership canceled.
However, if you are far from a Costco warehouse and get in touch with the member services on call, you may have to wait a while.
Remember that your Costco Anywhere Visa Credit Card by Citi will also get canceled upon canceling your Costco membership. 
Costco Credit Card Benefits
Paid membership doesn't call for an annual fee.
If you use a credit card at gas stations, you can earn 4% cashback.
Get an infinite 2% cashback when you shop at the Costco warehouse.
Earn 3% cash back with restaurants and any other qualified travel purchases
Get 1% back on all other purchases.
Get 2% cashback upon using your card at Costco or purchasing anything from Costo.com.
Variable APR (standard)
Zero fees on international transactions.
Car rental insurance covers the entire world.
Insurance for international travel accidents.
Purchase insurance against damage and theft.
Aid with disasters and travel.
Extended warranty protection. 
Citi entertainment provides priority seating and pre-sale tickets.
Who Is It For?
The Costco Credit Card is ideally suited for anyone who spends a minimum of $7,000 yearly on gas and uses their card routinely for travel, dining, and Costco purchases.
If you have a Costco membership, you won't be charged any additional amount upon signing up for the card, as there will be no annual fee.
Moreover, the Costco Anywhere Visa Credit Card doubles as your Costco membership card. This credit card is also well-suited for anyone who enjoys the sheer simplicity of rewards granted once per year and having that money to spend at Costco.