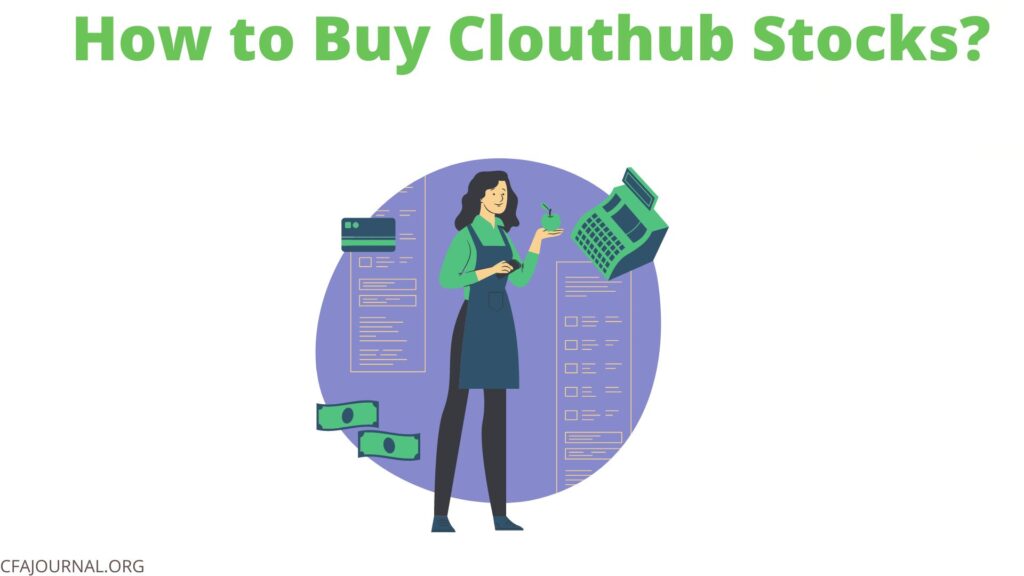 As the trend towards alternative social media apps is rising, people are looking out for investment opportunities here.
Many people have their eyes on Clouthub's stocks as the rising star. Unfortunately, Clouthub does not issue publicly traded stocks yet.
 It is still early to say if Clouthub will release an IPO in the future or continue to receive finances from its private investors. Therefore, one should stay updated regarding Clouthub to not miss any chance.
Clouthub stocks and Finances
Like every other company, Clouthub also required finances to carry out its business activities like setting up infrastructure, creating a website and app, advertisements and promotions, and developing the latest technologies and solutions.
The Clouthub startup is privately backed by investor/s. Since its formation in 2018, Clouthub has raised its finances two times in three years.
In the first round, known as the Funding Round, it secured an investment of $1 million from October 2018 to February 2019.
The investor is known to be 'EvoNexus'. The second round, called the Pre Seed Round, received an investment of $2 million in 2 years from February 2019 to May 2021 from the same investor, EvoNexus. So, as of now the controlling aspects of the company seems concentrated.
Detailed aspects of Clouthub
Clouthub is a private social networking platform gaining speedy popularity nowadays. It was launched recently in 2018 by its CEO Jeffery S. Brain in Irvine, United States. Currently, one employee Sonia Fernandez works as the lead graphic designer at Clouthub.
Purpose: Although the renowned and paramount social media apps Facebook, Twitter, Instagram, etc. have dominated the market, their users have reported certain undesirable elements like misuse of personal data, biases against religion, ethnicity, political beliefs, and disregard for freedom of expression.
Brian had the same concerns when using the Meta apps, so he seized this opportunity by developing Clouthub, a social media app that provides greater security, freedom, and productive interactions in addition to other preliminary features.
Services and Features: Clouthub calls itself a 'people's platform' based on its prime element of providing a safe space to promote unbiased and meaningful discussions related to sensitive topics while respecting the ethical and moral boundaries.
It allows social, civic, and political networking by sharing and storing images, videos, and documents, exchanging information, holding virtual meetings, joining groups, and creating polls to connect with the Clouthub community.
The posts made on Clouthub are time-bound and thus are automatically deleted after a set duration, offering greater security. The artificial intelligence systems used by Clouthub enable it to identify and eliminate any inappropriate media before it gets posted.
Cyberbullying, hate speech and illegal activity are prohibited and controlled. The best part is that this app is ads-free giving users an uninterrupted, positive experience.
Other products offered by Clouthub include Crunchbase Pro, Crunchbase Enterprise, Data Licensing, and Data Partners.
Distinctive feature: Facebook and Instagram track every click of their users making them highly intrusive. Also, numerous controversies state that the user's personal data is being sold to the highest bidder, which is unethical and illegal.
Other than that, these apps manipulate and misinterpret the user's views and statements regarding certain political or social issues to formulate the basis of banning them from their services.
As a result, people felt that a hostile, toxic, and suffocating environment is being created on Zuckerberg's apps. Brain noticed these concerns and created a neutral app that won't invade users' privacy or suppress their voices by manipulating their views.
Clouthub is a means to empower people and allow them to use social media to raise awareness about their issues, join hands to find solutions, and hold authorities accountable by engaging in civic action through campaigns and programs.
How to download: The Clouthub app can be easily downloaded for free from the Apple Store and the Google Play Store by both iOS and Android users, respectively. The premium features are also available at different rates.
Stats: Clouthub is still new to the market, but it is rapidly gaining popularity, especially in the US. The total lifetime installs are 255,000 out of which more than 31,000 have been made in the past last week.
Some similar apps like Parlor, Newsmax, and Rumble also add to the competition. Clouthub is ranked 11th on the US App Store.
.Clouthub Reviews
Clouthub has challenged the status quo of the social media industry and such drastic changes never come easy that is why Clouthub has received resistance from the established market leaders.
For instance, the news is circulating about Google blocking some users from accessing the Clouthub website. Although, further research is needed and Google is yet to respond. 
From an analysis of currently available responses, it has been revealed that the majority of the users are satisfied with Clouthub's performance.
People have appreciated the app being ad-proof, user-friendly, and efficient. In addition, the users are enjoying their freedom of speech and data security.
The overall rating is 4.2 out of 5, greater than average while the overall score for safety and legitimacy is 60.7 out of 100.
However, there is a smaller percentage of negative reviews as well. People are seen complaining about the website lagging and getting stuck. But again these users have appreciated the company's responsiveness towards their complaints.
Conclusion
Clouthub is one of the alternative social media platforms gaining popularity in the United States of America. Since there have social media platforms like Facebook, Whatsapp, and Instagram, they have gained massive popularity. That's why investors are looking to invest in tech startups like Clouthub.
However, it's important to note that Clouthub is not listed on the stock exchange. So, it's not possible to invest in the company. However, this company has raised private investment from the EvoNexus twice.
Jeffery S. Brain founded this company in Irvine, United States. Further, only one employee of the company works as a graphics designer.
The company's business idea is based on the fact that giant social media platforms like Facebook and Instagram have been reported to breach the confidentiality and privacy of the users.
That's why Jeffery S. Brain founded this platform to provide an exceptional experience to the users.
This app can be used on both android and iPhone. This app can be downloaded via the Google play store and Apple store.
The reviews of this app are mostly positive and users are happy. Let's see if this app gains the height of popularity like Facebook and Instagram etc.
Frequently asked questions
How much cash has been raised by Clouthub?
As of now, the company has raised $3 million in financing as of now. This financing has been raised in two rounds. However, both financing rounds were conducted with EvoNexus. Further, it's not clear whether the company will get registered on the stock exchange or you will be able to invest in the stock of Clouthub.
Who is an investor of the Clouthub?
The only investor of the Clouthub is EvoNexus. The company has raised financing in two stages and the total amounts to $3 million.
Is Clouthub the same as Facebook? Can we compare these apps?
Yes, both are social media platforms. People use these platforms to connect socially, share their ideas, and coordinate. However, the difference is that Facebook is an established social media platform with 2.9 billion users worldwide. On the other hand, Clouthub is a new social media platform. However, people's acceptance is higher, and it's expected that this platform is expected to grow and flourish.
Where can we download Clouthub?
The process to download Clouthub is straightforward. You can access this app via the play store if you are an android user. On the other hand, if you are an iPhone user, it can be downloaded via the Apple store. In fact, you should download and use the app to enhance your social presence.