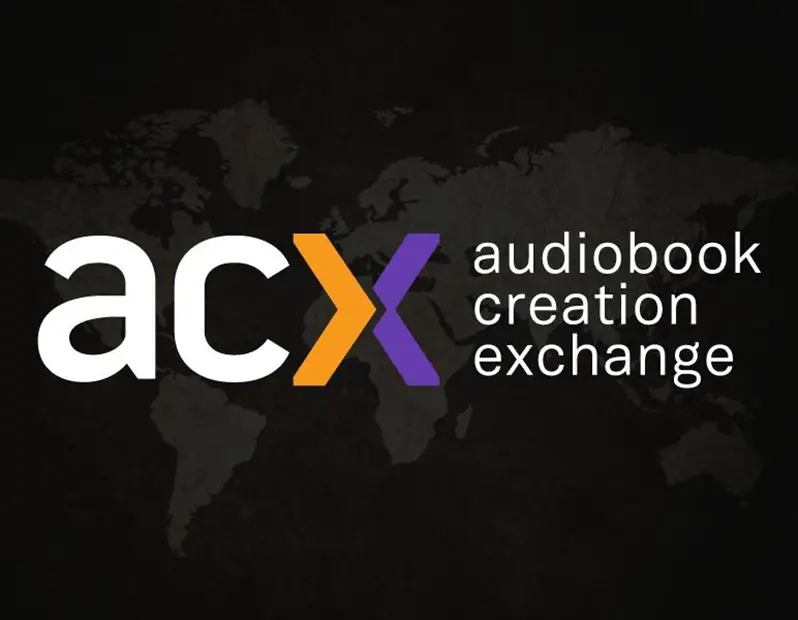 Overview
When it comes to finding a narrator for an audiobook, Acx.com is one of the greatest markets for writers, literary agents, and publishers. The platform provides the opportunity for narrators interested in working with authors and publishers.
Company Profile
| | |
| --- | --- |
| Company Name | Audiobook Creation Exchange |
| Website | www.acx.com |
| Founded | 2011 |
| Founders | Donald Katz |
| Key People | Brandon Melton – Procurement Manager, Aimee Layne McKenzie – Audiobook Narrator/Producer, Sound Engineer, Akila Goel – Voice Over Artist, Alex Rehder – Narrator, Alyssa Fuhrman – Audiobook Narrator |
| Headquarter | Newark, New Jersey, United States |
| Company Revenue | $1.3B USD (2020) |
| Key Competitors | Audiobooks.com, Audiobooks Now, Downpour, Playster, Overdrive |
What is Acx.com? A Brief History
ACX is created by Audible.com, a division of Amazon.com and a prominent source of audio content and entertainment.
This program is a game-changing breakthrough that enables any professional authors to convert their contents into a highly-produced audiobook.
Through the digital evolution of the audiobook market, the firm experiences growing demands for audiobooks produced by directly linking veteran authors and other book copyright owners with performers, studios, and publishers.
How Does Acx.com Work and What Does it Offer?
Acx.com is a forum where writers, literary agencies, publishers, and other Rights Holders may interact with voice actors, technicians, studios, and specialists who can create a completed audiobook.
The platform provides the following solutions:
A service that connects narrators and writers. This is riddled with scam novels, and voiceovers might be stuck working on a project for days or weeks to realize it will never be published. Their waste is not just in terms of time but also operation cost.
Audio quality monitoring and clearance before the sale on Audible. Since 2019, the time required for this process has increased from four weeks to as much as nine months.
Book delivery to Audible, Amazon, and the Apple Store.
Determine and pay "royalties." Audiblegate describes the problems with their solid accounting, reporting, and return fraud.
This program allows users to share a portfolio and be noticed if they are a Creator. You may also be vigilant in auditioning for listed works on the platform.
If you are an author and want to make money via this firm, here are the simple steps you can do it:
Confirm
Create a Profile
Find a Producer
Review Auditions
Make a Deal
Get Started
Approve the Final Product
Distribute
Promote
Earn royalties
Acx.com Business Model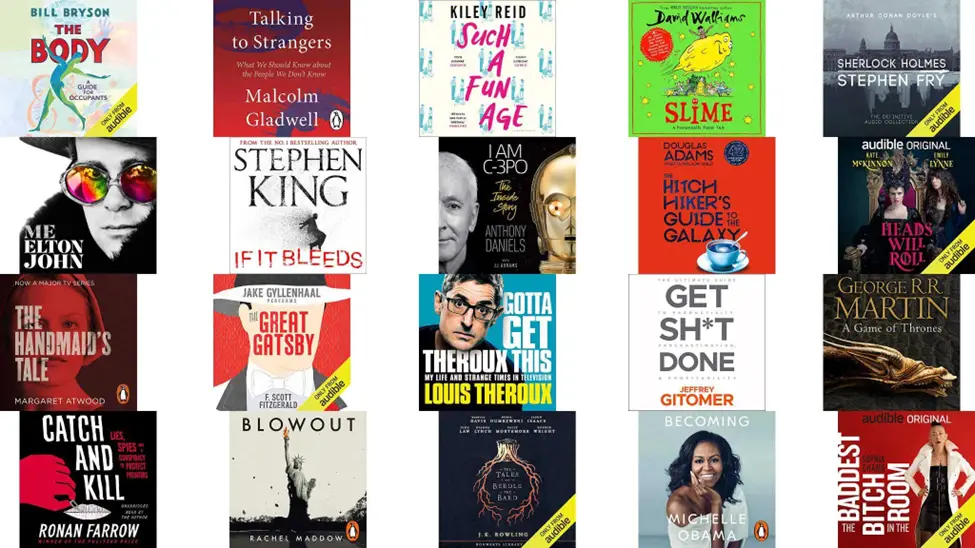 The audiobook digital content creation offered by the ACX business model connects writers and distributors to numerous skilled performers and studio owners who transform books into audio.
The platform supports online auditions, systems of project management, as well as programs that teach authors how to voice their own works.
When an audiobook is generated, the firm offers easy and quick access to Audible.com's digital distribution infrastructure and a progressive royalty structure that can reach 90 percent.
This business also offers sales speed tools for publishers, writers, and narrators to earn extra royalties on sales that they take part in the production.
The founder and CEO of Audible.com, Donald Katz, created the ACX.com marketplace website and underlying technology. He claimed that the amazing demonstrations of well-composed words packaged as audiobooks have evolved as a significant kind of entertainment and a very fast-growing media industry.
The application is where publishers and authors list their patents and choose preferred narrators. Likewise, auditioning for audiobook rights can be done by audio experts such as publishers, commercial studios, and even independent narrators with their home studios.
If a voiceover or producer is hired, a business contract with a shared royalty structure is formed. Therefore, the rights holders can generate audiobooks without incurring any upfront fees.
Acx.com Unique Selling Propositions
Audible.com owns and operates ACX.com, an online platform for audiobooks. The company signifies a paradigm change and a substantial financial and marketing scheme.
Audiobooks can benefit both writers and performers in the production procedure. Authors tend to be more active in marketing their portfolio, and the platform provides valuable tools, substantial resources, and a robust financial bonus.
Beyond thousand existing titles, ACX is looking for more titles from professional writers and book publishers to add to its collection when it launches.
How Does Acx.com Make Money?
It's noteworthy that ACX does not make any sales; it only delivers the service. Audible is the one that sells and makes money from the "Royalties".
Audible's subscription methods generate enormous firm earnings, regardless of how many products the company makes available to its users.
Audible boasts millions of members because of its extensive library of audiobooks, cutting-edge innovation, and high-quality content.
In fact, there are a series of possible royalty splits, depending on how an author produces their audiobook.
For example, the author will keep 40% of each sale, while Audible will get 60%. For the 40% royalty, the author must remain exclusive to Audible for seven years, which reduces to 25% if the author switches to non-exclusive status.
Despite stiff competition from Scribd, Audiobooks, and even Google Play Books, Apple Books, and others in the audiobook sector, Audible still generates more money than its first two rivals combined.
Audible's user base has expanded significantly over the last few years, while no specific figures are published.
Audible is reaping the benefits of increased sales through its consumers. In addition, the platform's original content attracts additional users, tripling the company's income.
Acx.com SWOT Analysis
Strengths, Weaknesses, Opportunities, and Threats are the four fundamental aspects of the SWOT analysis of Acx.com.
Strengths
Acx.com has the benefit of being the first entrant. Many digital and strategic experiments have been conducted, allowing the firm to find a new way to reach previously untapped consumers.
While catering to different domestic market sectors simultaneously, Acx.com's product and brand portfolio create many income streams and profit margins.
Firms provide both a source of strength and a barrier to their expansion and innovation. For the company to magnify outside the current market, it will need to make further investments in research and development.
Acx.com has to deal with a wide range of rules and government mandates. With regard to strategic planning, the company must create solid connections with related business parties to manage its sustainability.
The firm has a good network of suppliers and supply chain stakeholders because of its position as an industry leader. The company's suppliers and distributors should be leveraged to improve the organization's product and service offerings.
It has a long history of successfully releasing new items in the domestic market and adapting to the needs of different markets based on customer feedback.
Weaknesses
Although the company has merged technology into its backend operations, it cannot exploit the opportunity of technology in its front-end procedures.
Its business strategy is easily replicable, despite the company's numerous patents and copyrights.
It appears like Acx.com's organizational culture is still driven by internal conflict within several departments, resulting in managers keeping information close to their chests. This can provide severe bottlenecks in market expansion since information in silos might lose market opportunities.
Project handling is overwhelmingly niched on insider members more than addressing all other stakeholders' interests. This implementation could lead to negative public relations and customer resentment.
Opportunities
Acx.com could leverage rising disposable income to create a new business plan in which users pay gradually for utilizing its products. The organization may use this tendency to develop into related fields.
The firm may use this tendency to limit the number of market offers and concentrate promotional offers on only the most profitable goods.
The explosion of artificial intelligence and machine learning is altering the technical landscape in Acx.com works. These advancements may help the company improve efficiency, cut costs, and revolutionize operations.
The company may employ artificial intelligence advancements to better forecast customer demand, cater to specialty sectors, and build good recommendation engines.
The market has risen rapidly during the previous decade and a half. Customer needs and tastes have evolved due to the entry of new consumers. This confronts the organization with two major challenges: how to retain current clients and how to attract new customers.
Due to a limited budget, there is a lack of exposure to the high-level talent market. Expansion into overseas markets might assist the platform in tapping into the global talent market. It may also aid in attracting talent to the local market and growing into new sectors.
Threats
Acx.com could mitigate the threat of rising protectionism by keeping data in foreign markets by operating in countries with various economic cycles.
The firm works in an industry with a sticky-price culture. This may result in the firm's reluctance to raise pricing values at its premium pricing merit.
Easy access to financing can occur at any time; the company should work on lowering its reliance on debt to expand. The party has lasted for more than a decade, and a Fed pullback may entail massive interest charges for the group.
Acx.com, like its competitors, can take advantage of the cheap cost of contacting customers through social media and e-commerce.
The company's consumers' negotiating power has grown dramatically over the years, negatively impacting pricing. Rather than slight modifications, the business strategy requires radical changes.